Exadeck, the only quick-assembly zero-maintenance ceramic decking on the market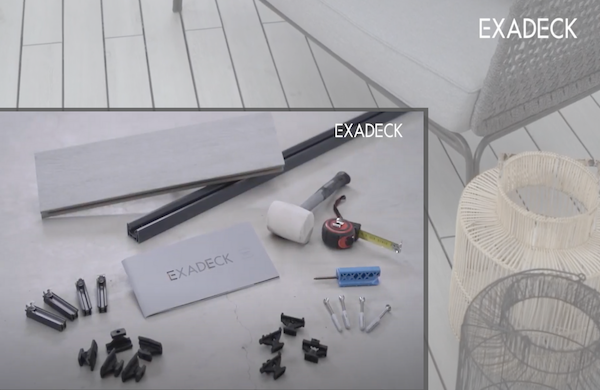 Speed and quality are combined in Exadeck, the most innovative ceramic decking on the market and a huge favourite among professionals for upcoming outdoor projects.
The emergence of Exadeck onto the market represents a before and after in how to tackle new construction projects. The appearance of a technically and aesthetically impeccable alternative has dethroned natural and synthetic wood as the first choice for these projects because the installation, life span and subsequent maintenance of the latter simply do not compare to the advantages of Exadeck , a rapid-assembly extruded tile that can easily last at least 25 years and requires no maintenance costs to keep it looking like it did on day one.

RAPID-ASSEMBLY RAISED SYSTEM
Offering unique and exclusive quality, the swift installation of Exadeck ceramic tiles is one of the most highly valued characteristics in the market and positions this product as a benchmark material in the construction sector.
Perfect for balconies, roof terraces and busy spaces, the exclusive Exadeck system - consisting of rails, rapid-assembly clips and no anchor bolts - makes quick installation of the decking very easy and enables labour costs to be reduced by up to 50%, as well as installation time to be shortened considerably.
EXADECK REQUIRES NO POST-INSTALLATION MAINTENANCE
The extrusion process used by Exagres to produce the Exadeck ceramic tiles provides certain technical features to each piece that last their entire life span and eliminate maintenance costs.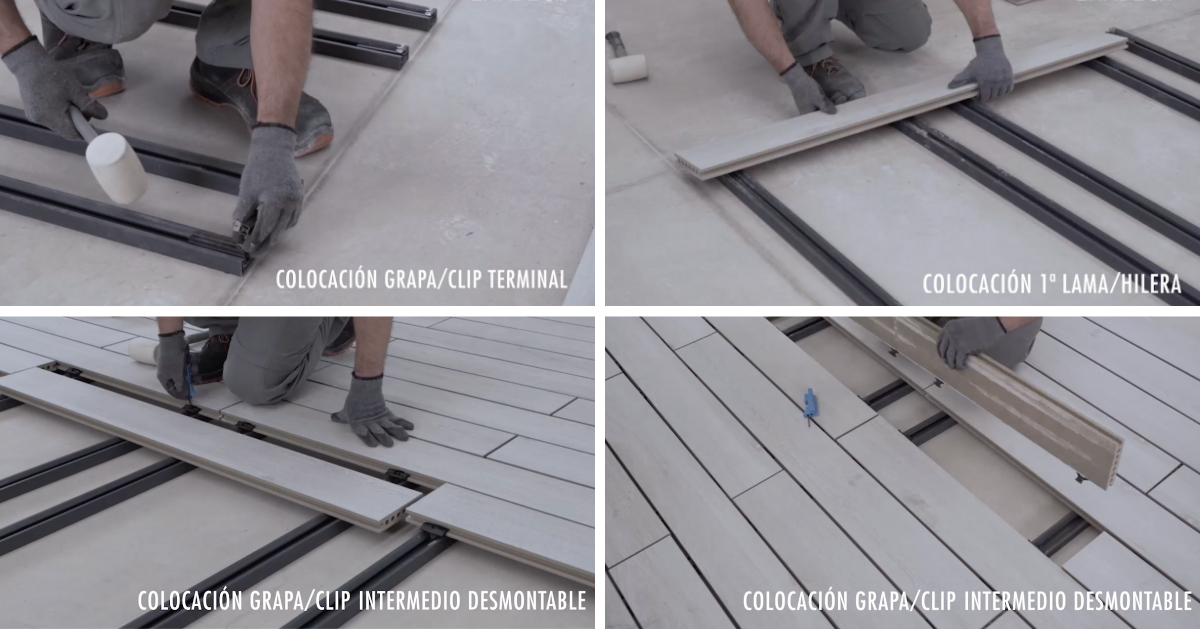 As a ceramic material, Exadeck repels stains and does not scratch, lose colour or absorb liquids, meaning it offers superior quality when compared with alternative materials for the installation of decking, such as wood or resins.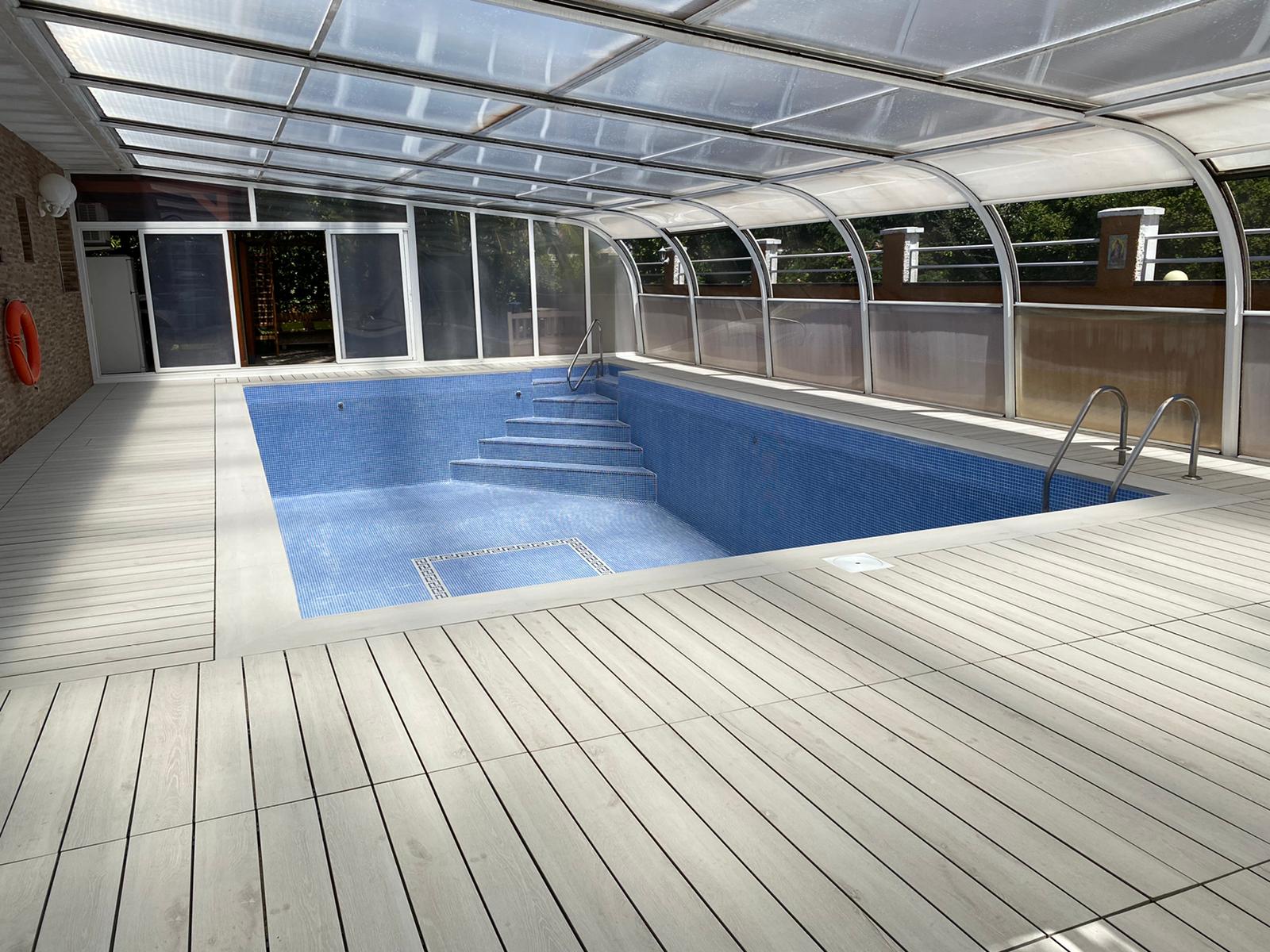 THE SAFETY OF A 100% FIREPROOF MATERIAL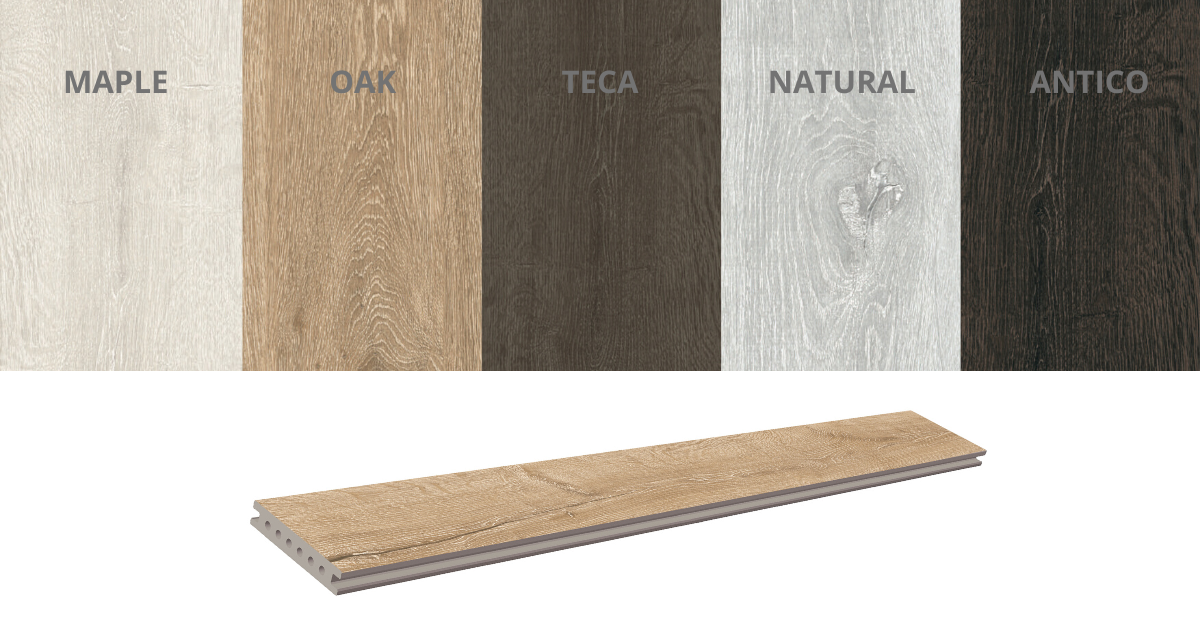 Its ceramic nature also makes Exadeck fireproof. It is classified as a 100% fireproof material by current regulations given that it neither starts nor spreads fire, a characteristic that therefore offers the extremely high degree of safety that is so highly in demand for modern projects. When combined with the level of hygiene provided by its low porosity, Exadeck offers the ultimate guarantee of safety for users.
Would you like to know more about Exadeck and discover why it offers the best guarantees for your project? Get in touch with us here to receive exclusive technical advice.