Stair Tread 120 from Exagres: Redefining the large format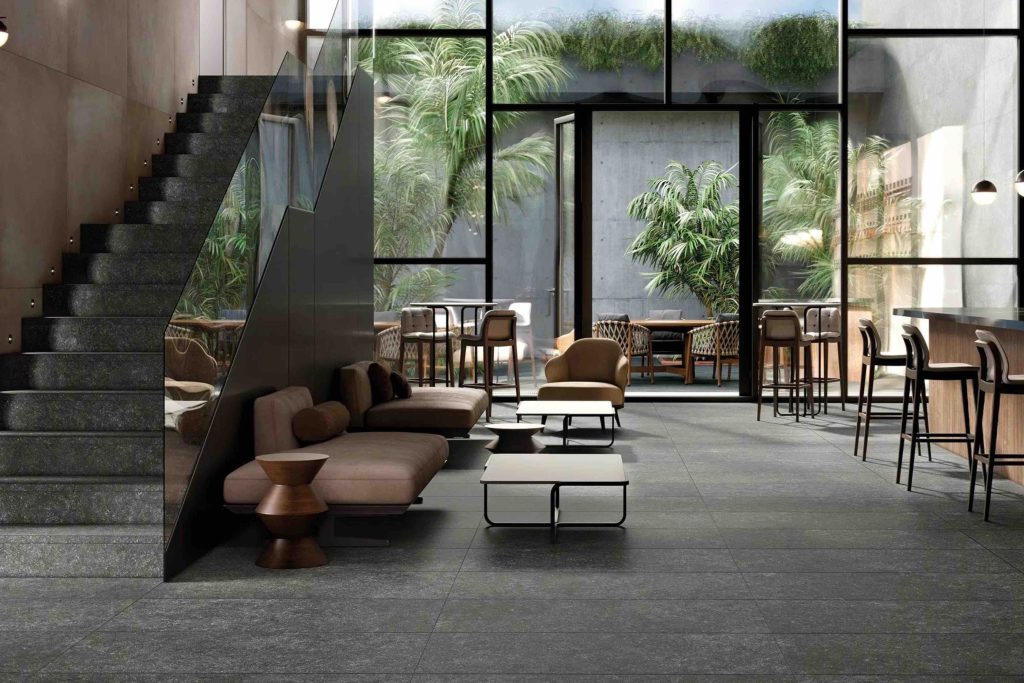 Constantly evolving design and architecture trends are leading us to increasingly more innovative solutions. As a major player in this ever-changing sector, Exagres has released its Large Format Stair Tread 120 - a solution that not only stands out in terms of size but also redefines aesthetics and functionality for the most demanding professionals.
Characteristics of the Large Format Stair Tread 120
With a straight version measuring 33 x 120 x 3 cm and an ML version measuring 33 x 120 x 4 cm, this stair tread has been designed to meet existing trends that require wider dimensions for more open and aesthetically polished spaces. Its adaptability makes it the ideal solution for various spaces, whether indoors or outdoors, and is especially useful for stairs with a modern design without sacrificing safety.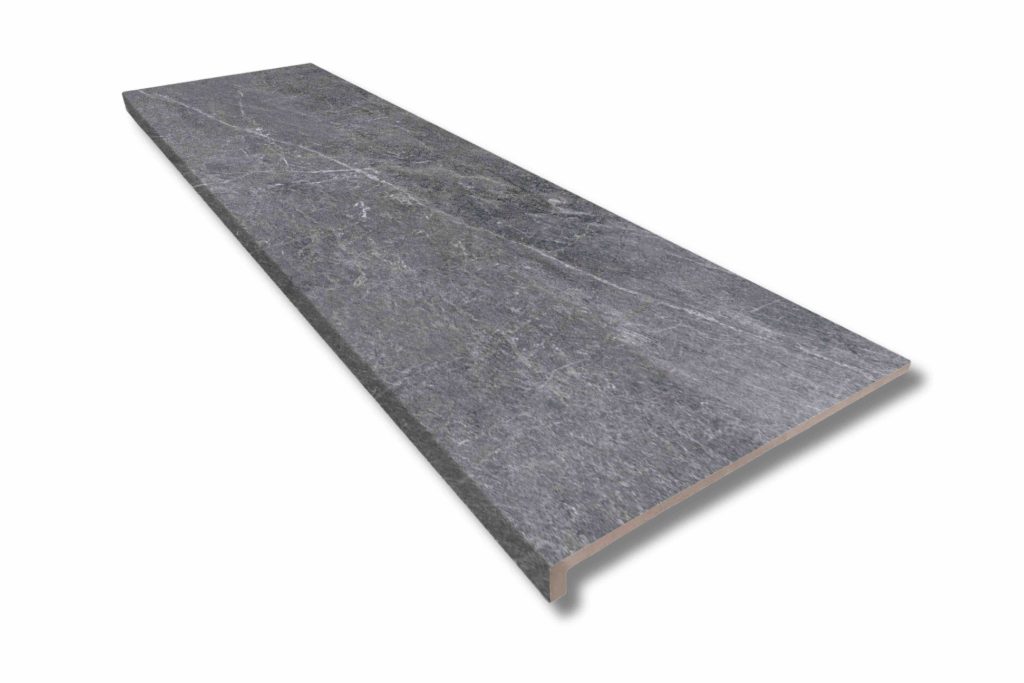 Durability is another of its strong points. Made from materials of the finest quality and using the extrusion technique, it guarantees outstanding strength and a longer useful life, essential factors in projects based on longer-term investments.
Benefits of the Stair Tread 120 for professional projects
Beyond its great look, this large format stair tread guarantees faster and more efficient installation. Its uniform design is perfect for projects based on visual consistency while the non-slip version guarantees safety for outdoor steps as well as swimming pools. In fact, it can also be used as the Skimmer edge on swimming pools.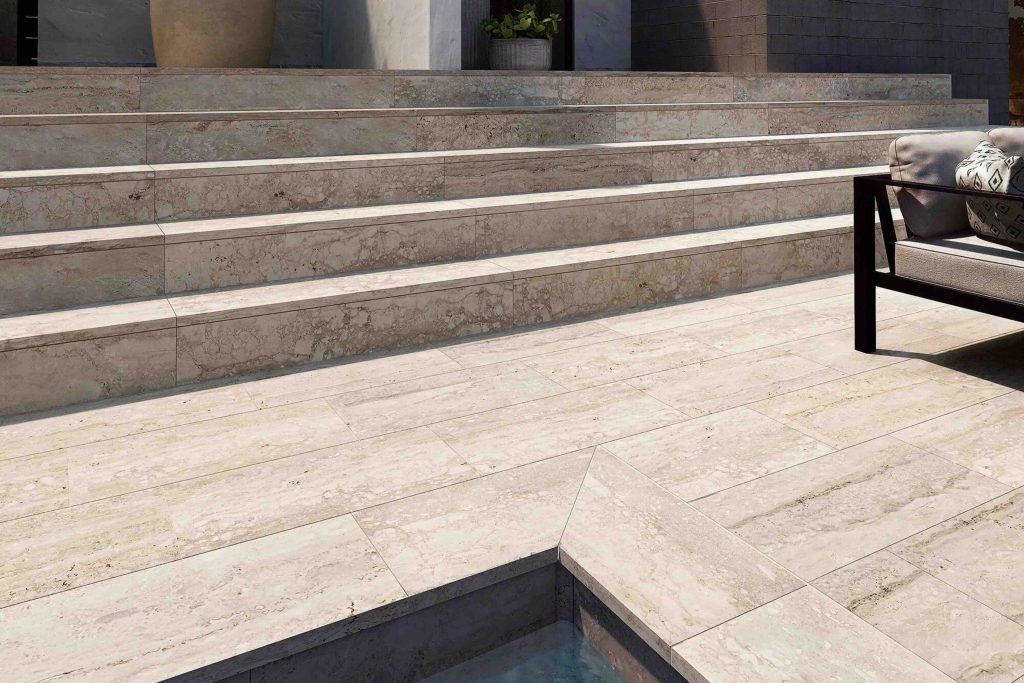 Furthermore, its strong composition minimises wear and tear from frequent use. Combined with its easy maintenance, it becomes the perfect choice for professionals looking for a long-lasting and efficient solution without compromising on aesthetics and functionality in their projects.
Large Format Stair Tread 150: Taking the design a step further
If the Stair Tread 120 is already one of the most innovative pieces in the range of special pieces from Exagres, just take a look at the Stair Tread 150. Measuring 150 cm, this broadens your design options even further while maintaining all the benefits of the 120 version, especially on large sets of stairs. Both versions - ML and straight - are available in these sizes depending on the selected collection from our catalogue.
The Large Format Stair Tread, whether 120 cm or 150 cm, is a genuine revolution in the world of design. By choosing Exagres, you are not only choosing quality but also safety and sustainability. With solutions like this one, projects will not only stand out but also redefine the standards of contemporary design.