2021-2022 Trends in Modern Home Facades
Ventilated facades are a major feature of many new construction projects thanks to their numerous technical advantages and new emerging designs.
It has become increasingly common to incorporate ventilated facades into both new build projects and renovation projects on older buildings. This type of product is perfect for the facades of modern houses as it offers countless technical advantages over a traditional facade. The aesthetics also benefit from the use of ceramic tiles in their construction.
DESIGN AND STYLE FOR THE FACADES OF MODERN HOUSES
The interest in ventilated facades among architecture professionals has only continued to grow over recent years. In our search to offer the best system and material, and in response to the increasingly higher demands from the sector, Exagres has launched exa|TECH| - its new line in technical solutions for the design of ventilated facades.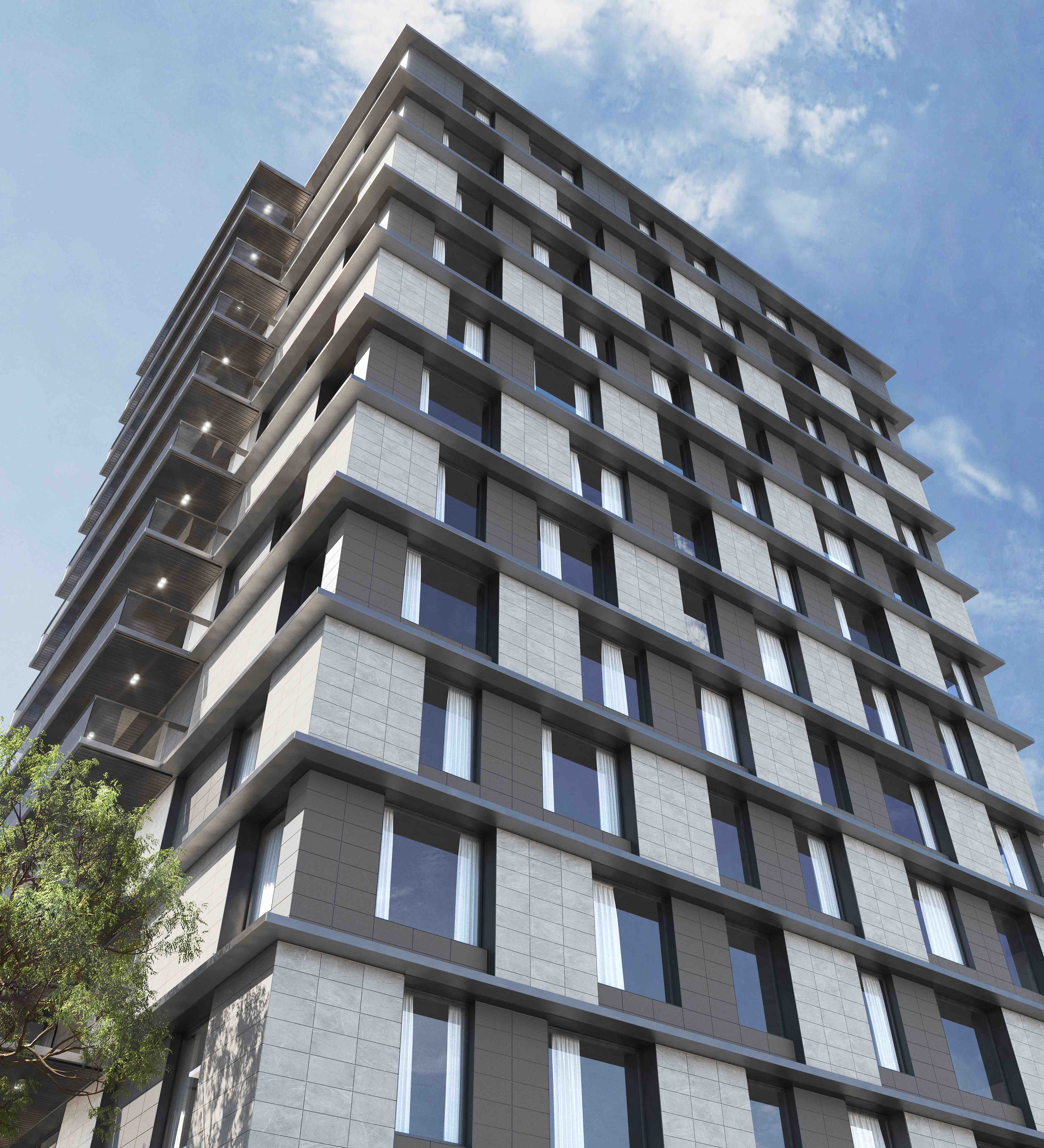 THE ADVANTAGES OF VENTILATED FACADES
exa|TECH| is a system for ventilated facades that is based on high-performance extruded ceramic porcelain tiles. Besides being easy to install and therefore reducing costs, the use of exa|TECH| as a construction choice provides increased strength and greater resistance to adverse weather conditions.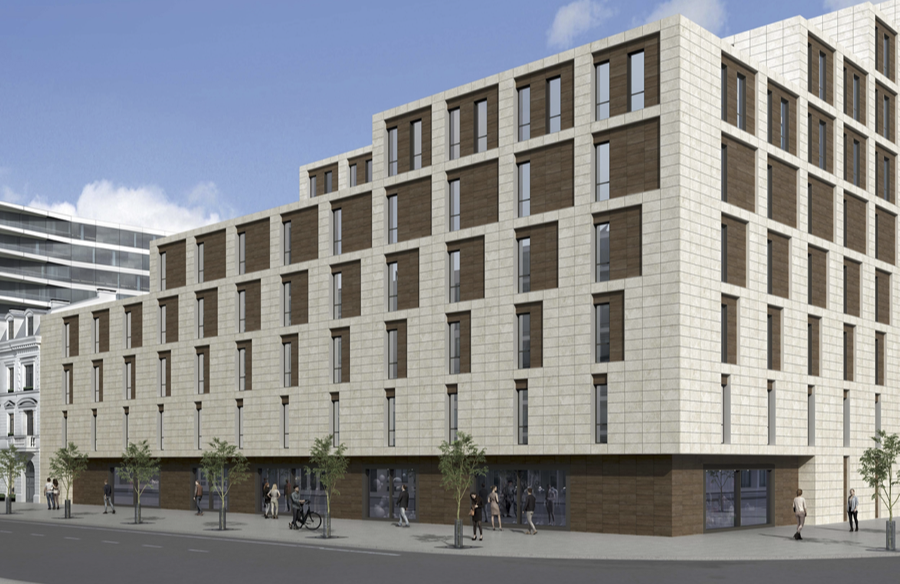 The main advantages it offers for the facades of modern houses include:
Thermal performance: its installation provides continuous thermal insulation; most of the heat from solar radiation in summer is reflected outwards while, in winter, it acts as an internal hear accumulator.
Hygrothermal control: the air inside the ventilated facade chamber is constantly renewed, reducing condensation and damp problems.
Watertight: it limits the penetration of light water and blocks the entry of heavy rain; if any water does get through, the pressure difference with the joint means that water is more likely to drip down the interior of the facade panel.
Acoustic performance: exa|TECH| improves overall acoustic insulation and this is further boosted when the product installed also has acoustic insulation properties.
FINISHES AND MATERIALS
Beyond the unbeatable technical features offered by exa|TECH|, another distinctive characteristic of this new product line is that we have an extensive catalogue of options for designing facades for modern houses.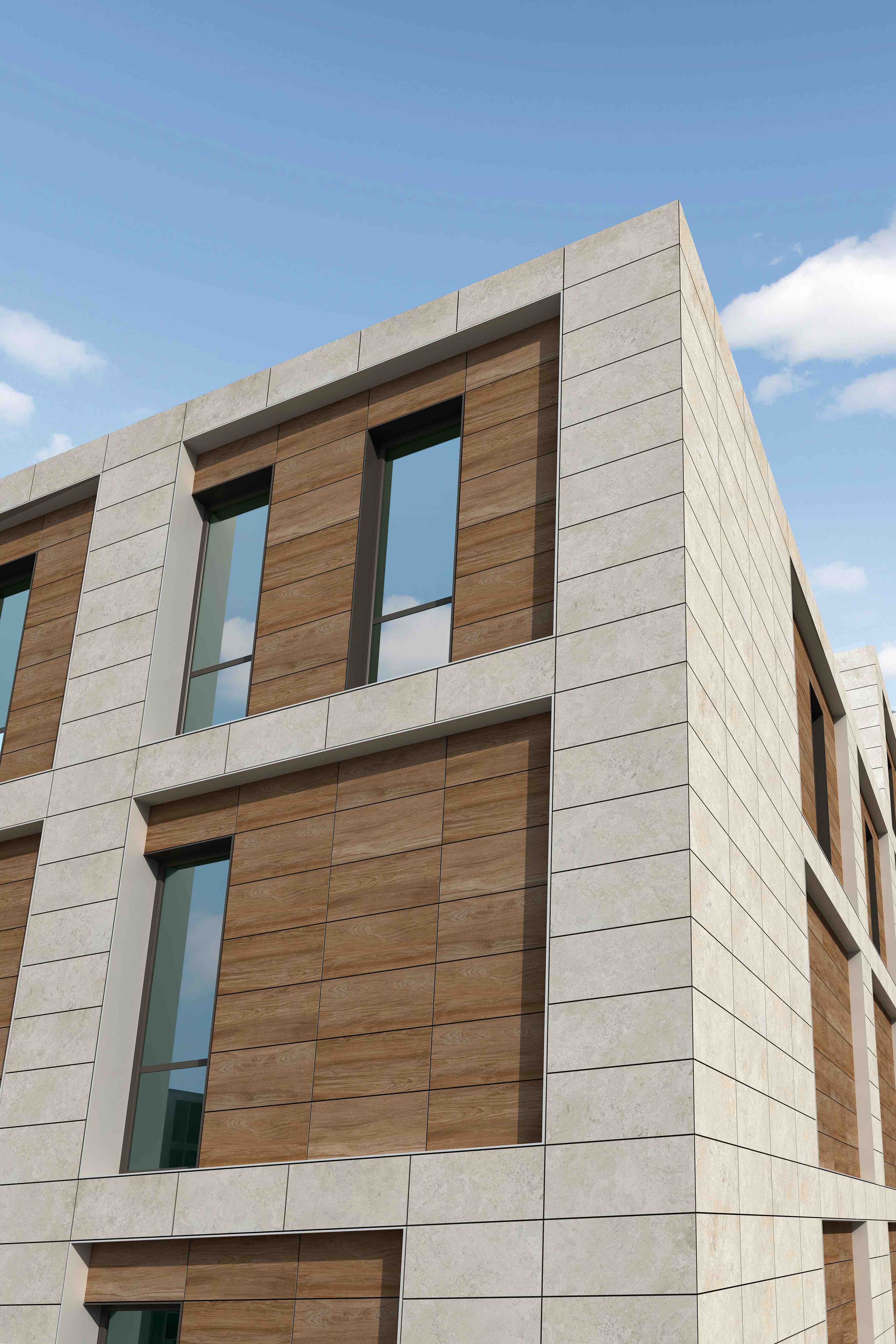 These options include digitally printed surface finishes, enabling collections that genuinely look like cement, wood, marble or stone without sacrificing the inherent qualities of extruded porcelain tiles.
Another aesthetic advantage of exa|TECH| is that it comes in various colours applied to every part of each piece, enabling a continuous decorative finish for total integration of the tile edges with the tile surfaces.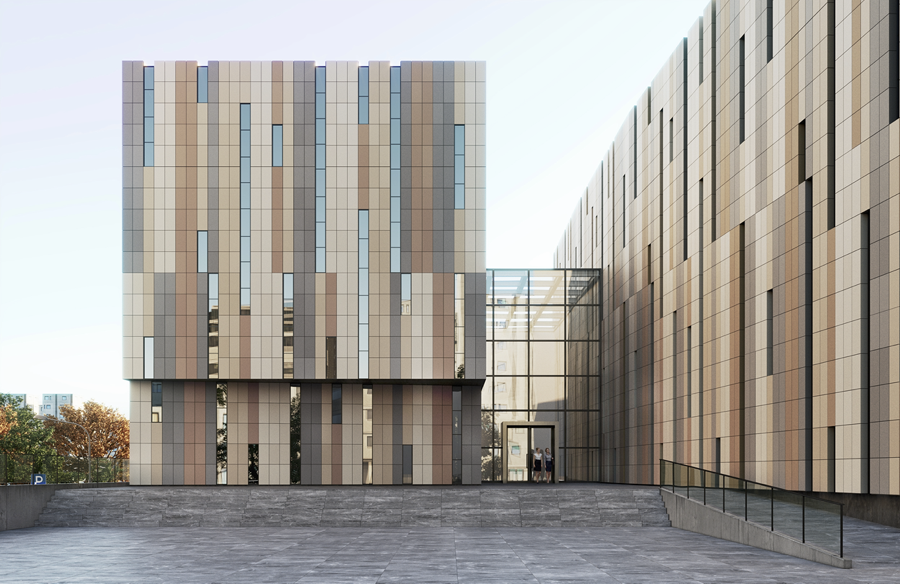 IF YOU WOULD LIKE TO RECEIVE MORE INFORMATION ABOUT EXA|TECH|, GET IN TOUCH WITH US HERE..