With spring and summer just around the corner, now's the time to plan and start all those pool projects in the pipeline so they'll be ready for the good weather. And with all the innovation in design and materials, it's now possible to not only build spectacular, large-size pools but also small pools with lots of charm. In fact, these are the ones at the forefront of a large number of projects this year.
Charming small pools: style and personality in every little detail
Small pools are the best option for more limited spaces where a large-size pool is just not feasible. The possibility of designing a small-size pool means the demand for these types of structures is becoming greater and greater all the time. Exagres would like to give you some ideas for charming small pools made with our collections that will inspire you as you take on your upcoming projects and demonstrate the immense versatility found in our catalogue.
More and more common, rooftop pools are often raised, especially those built after the original construction of hotels and residential buildings.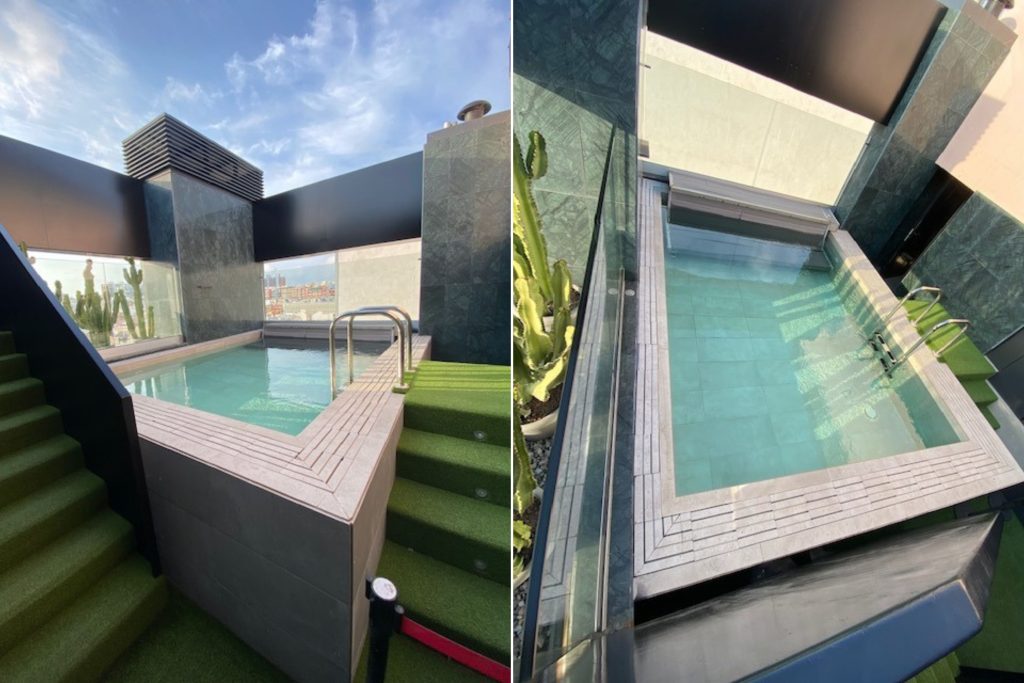 Pools for small courtyards
When a courtyard is small yet the shape enables absolute usability, charming pools can be created that are completely adapted to the users' needs in any home as a landscaped area can be combined with a coping area covered in non-slip tiling.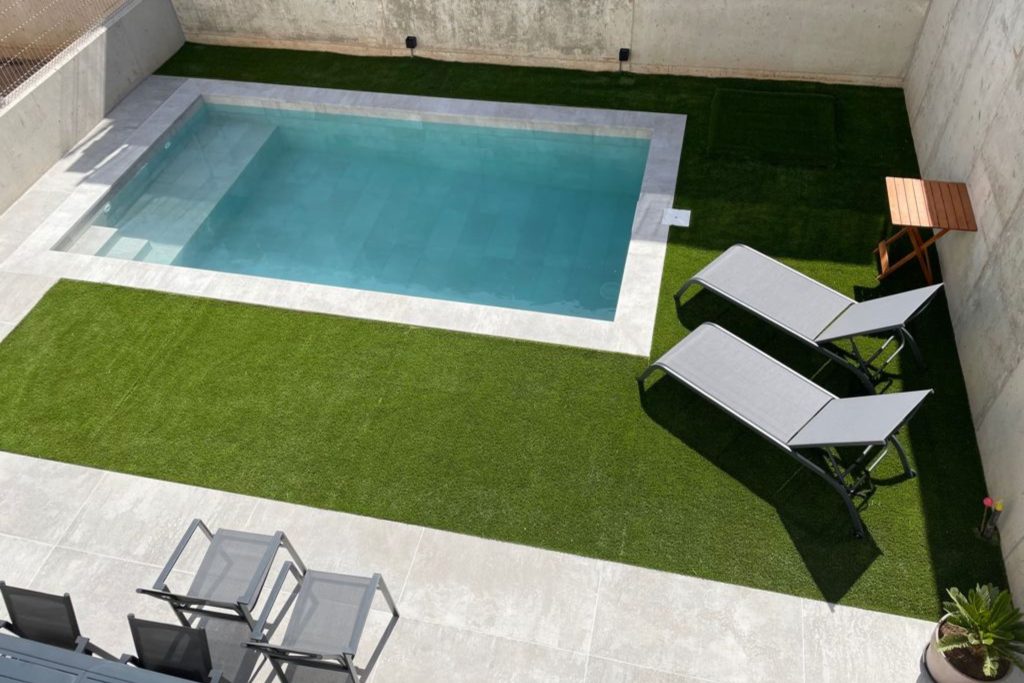 A long pool for a narrow garden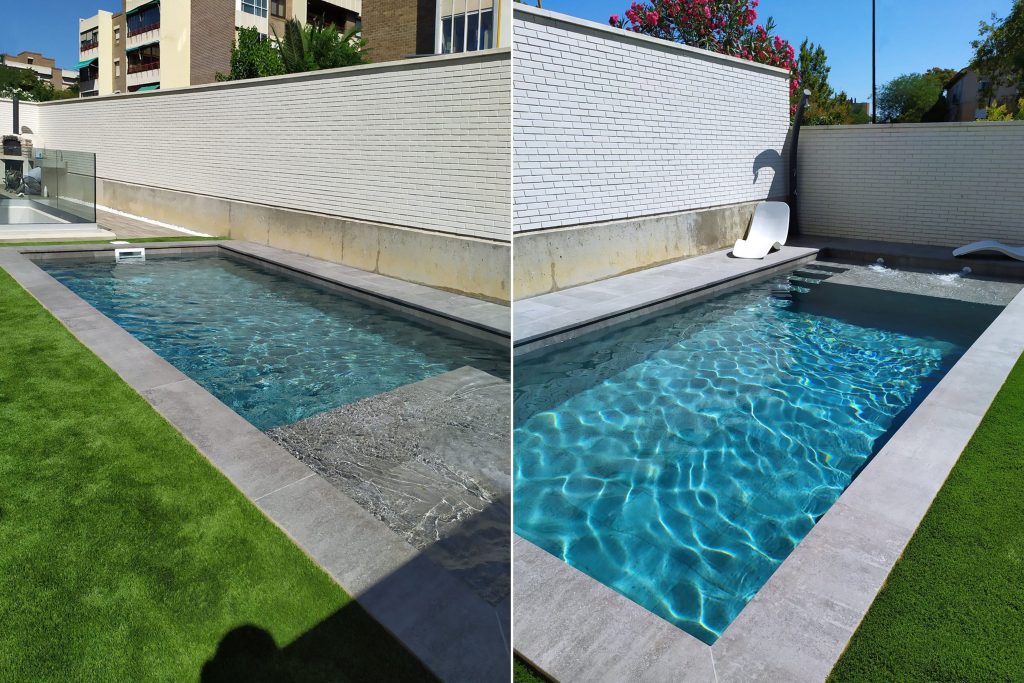 The great stars of semi-detached houses, pools for small spaces offer an endless number of possibilities. One option that's growing in popularity is using a ceramic deck around the pool edge and coping since it's so easy to install. And that sure is a plus when it comes to small areas.
A small pool for a minimalist courtyard
Extruded stoneware and porcelain tiling is the ideal choice for all charming small pool designs based on a minimalist look. With this material, all areas of the patio and pool can be covered, including the basin, stairs and edging. This creates a homogenous and visually clean design.
IF YOU'D LIKE US TO ADVISE YOU ON YOUR SMALL POOL PROJECT, DON'T THINK TWICE ABOUT GET IN TOUCH WITH US. WE'D BE MORE THAN HAPPY TO HELP YOU FIND THE BEST SOLUTION FOR YOUR DESIGN