Exterior Facade Panels: benefits and options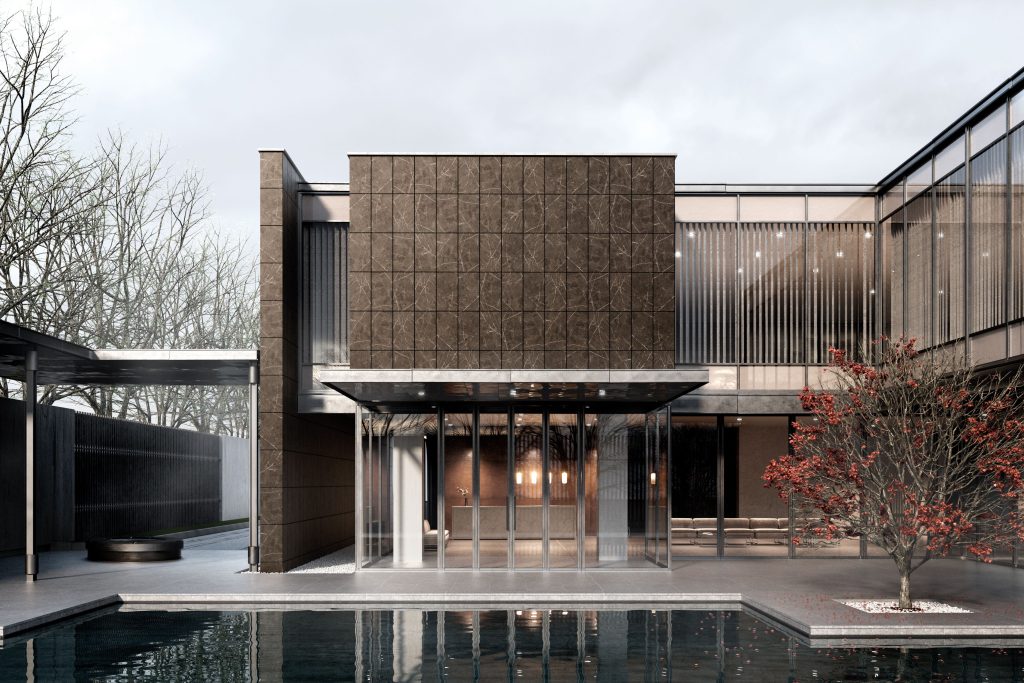 Porcelain panels for exterior facades have become highly popular in the world of architecture and design. They are the ideal solution for those seeking a balance between functionality and a great look. What follows is a little information about their main features and advantages, as well as some details about the most outstanding options available from Exagres.
What are exterior facade panels used for?
Exterior facade panels are not only used as decorative cladding. Their design and the materials they are made from provide excellent protection against natural wear and tear, UV rays from the sun, moisture and other external factors that can damage buildings. They also offer a renovation solution for older buildings by providing a fresh and contemporary appearance without the need for complete reconstruction work. They serve as an additional layer of insulation to create safer and more sustainable buildings.
The benefits of exterior facade panels
Durability and strength: these panels are extremely resistant to wear and tear, stains and colour fading, thereby ensuring that the look of your facade will remain intact for many years to come.
Aesthetic and customisation: besides their technical features, these panels offer unbeatable design freedom. Whatever your concept, whether it be a modern or more classic exterior facade, there is a panel design to perfectly suit the needs of every project.
Energy efficiency: porcelain panels help regulate temperature by improving building insulation, which leads to a significant energy saving and can make any building greener and more sustainable.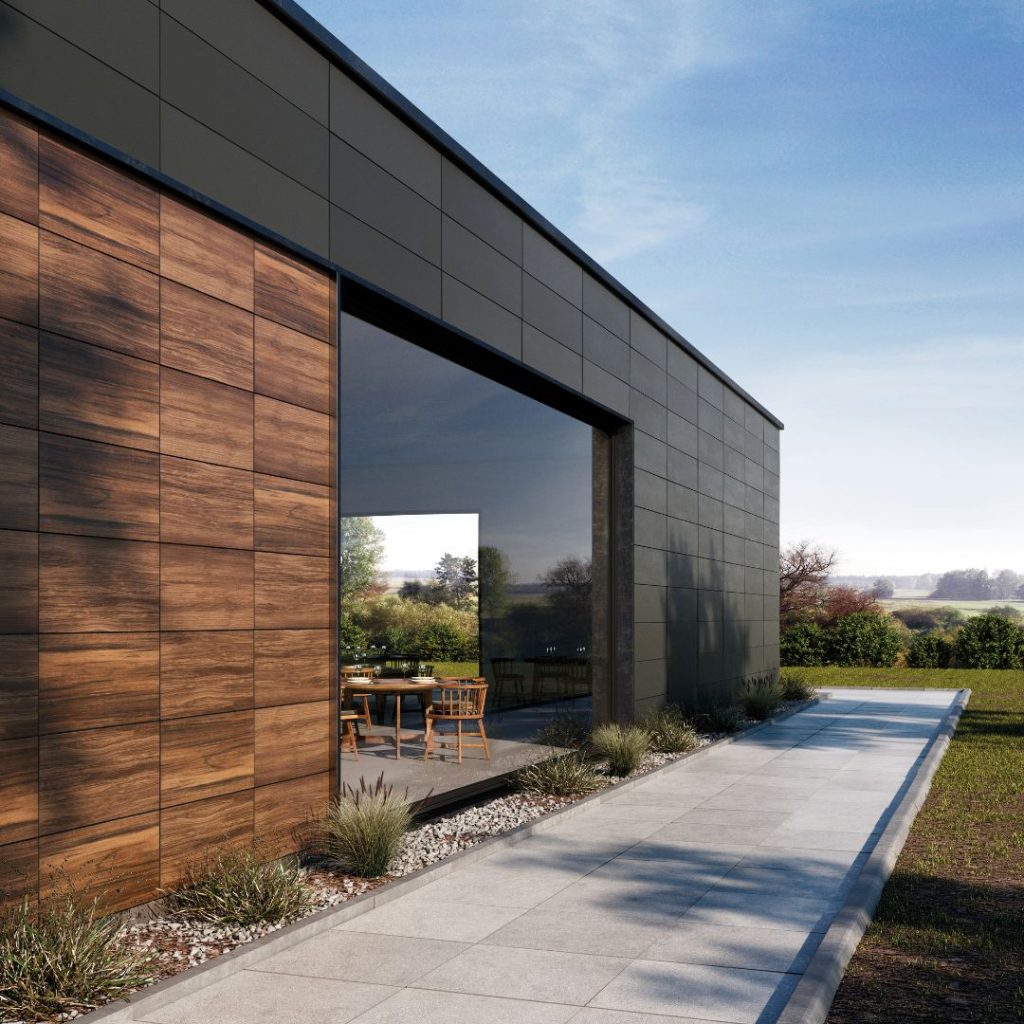 Types of panels available for exterior facades
Exagres has developed its specific exa|TECH|product line, a range that stands as a benchmark in the world of facade panels. This line includes:
Digitally printed finishes: these panels can be made to look exactly like a number of natural materials, such as cement, wood, marble or stone, without sacrificing the characteristics of extruded porcelain tile.
Colour in the mix: the exa|TECH| line also includes panels with a uniform colour throughout, guaranteeing a perfect match between the panel edges and surface. This continuous finish provides a uniform and elegant look that is perfect for those seeking an impeccable design, right down to the smallest of details.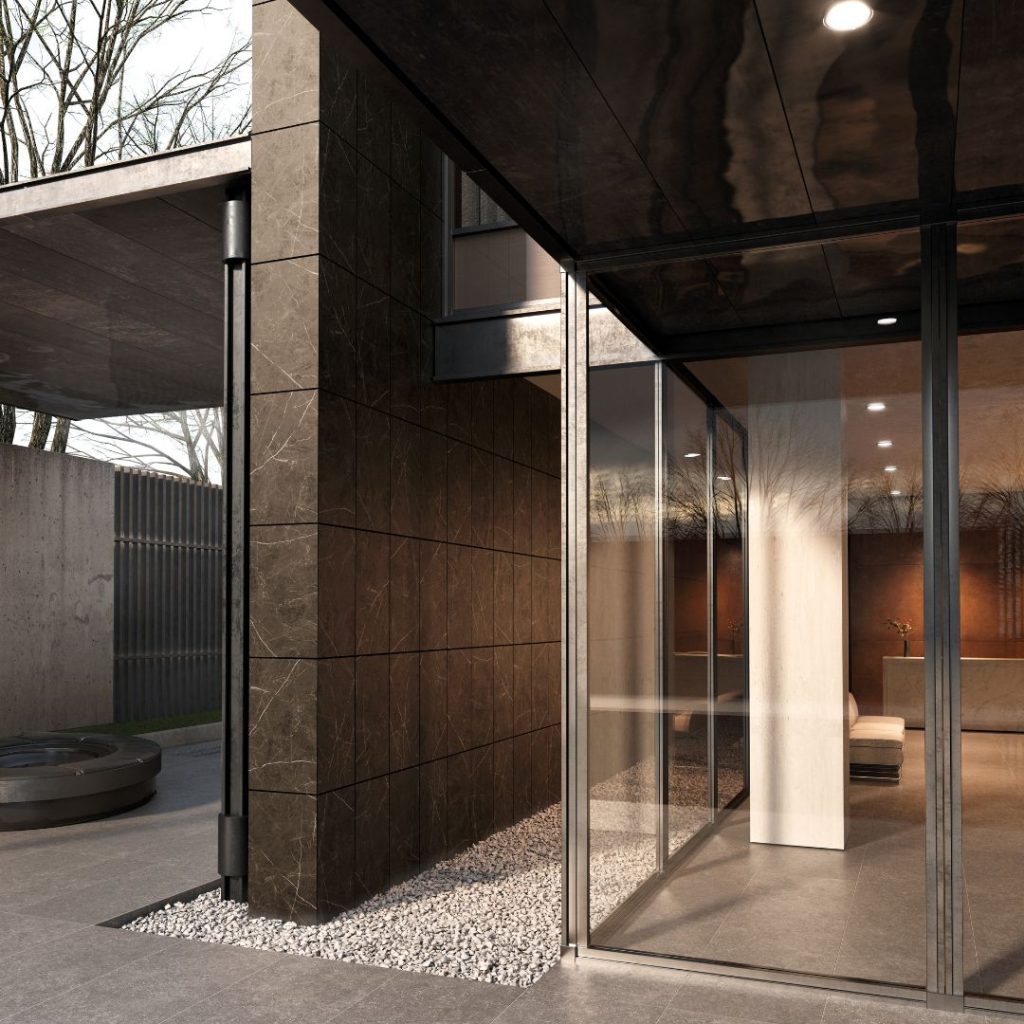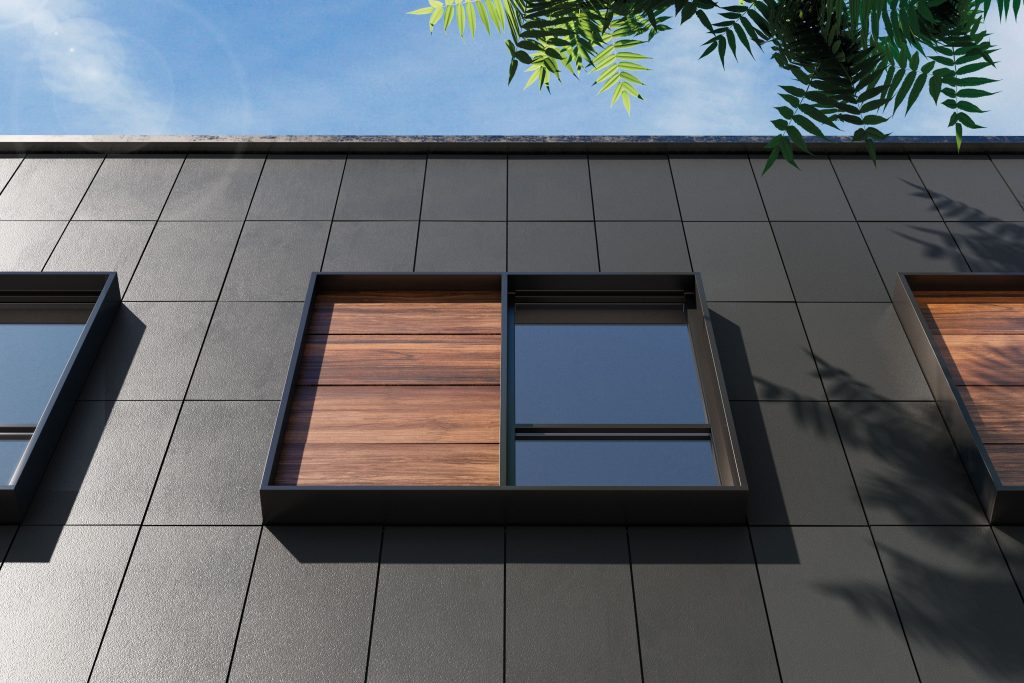 Choosing the right panels is essential to guaranteeing a long-lasting and aesthetically attractive facade. At Exagres, we encourage you to explore our range of options and to consider porcelain panels for exterior facades as part of your next project. Would you like to know more? Just ask us for a free non-binding consultation.