Facade design and the benefits it brings to architecture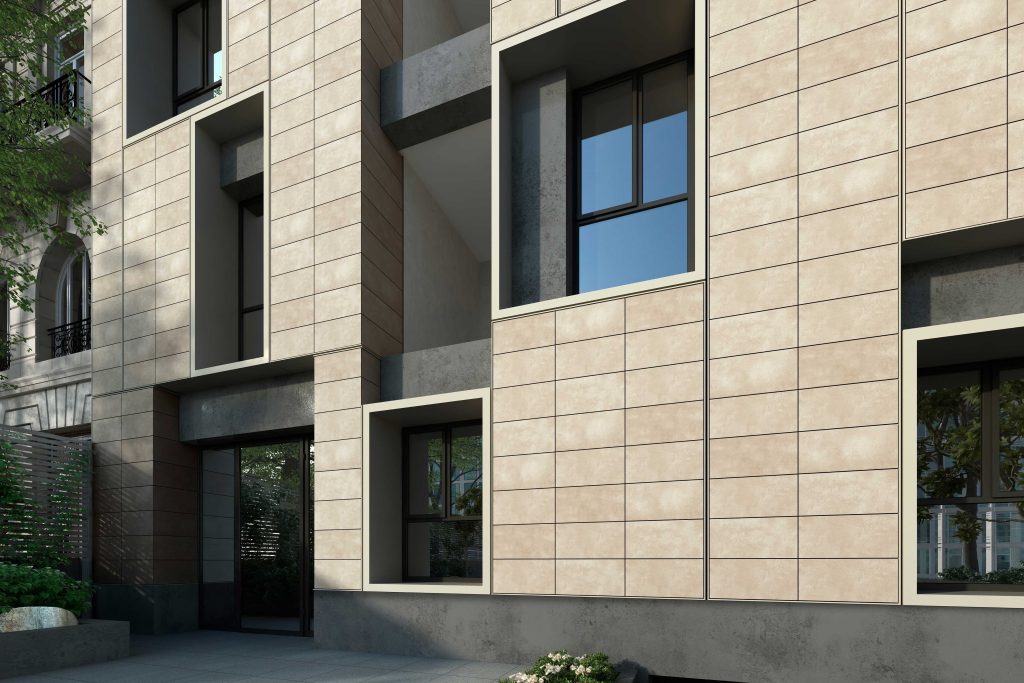 Facade design and the benefits it brings to architecture
Over recent years, building facades have become an essential part of modern and contemporary architecture. Facade design has gone from being a purely technical feature (with the most ornamental facades only being used on larger or public buildings, such as museums or government offices) to a fundamental component in the final look of a building.
The benefits of facade design
The incredible progress made by R&D+i and innovation departments throughout the ceramics sector means that facade design has also taken huge strides in a positive direction. Products can now be offered that not only represent a genuine revolution in terms of aesthetics but also improve the quality and durability of a building or home while boosting comfort for the people who use it, with well-being and sustainability first and foremost.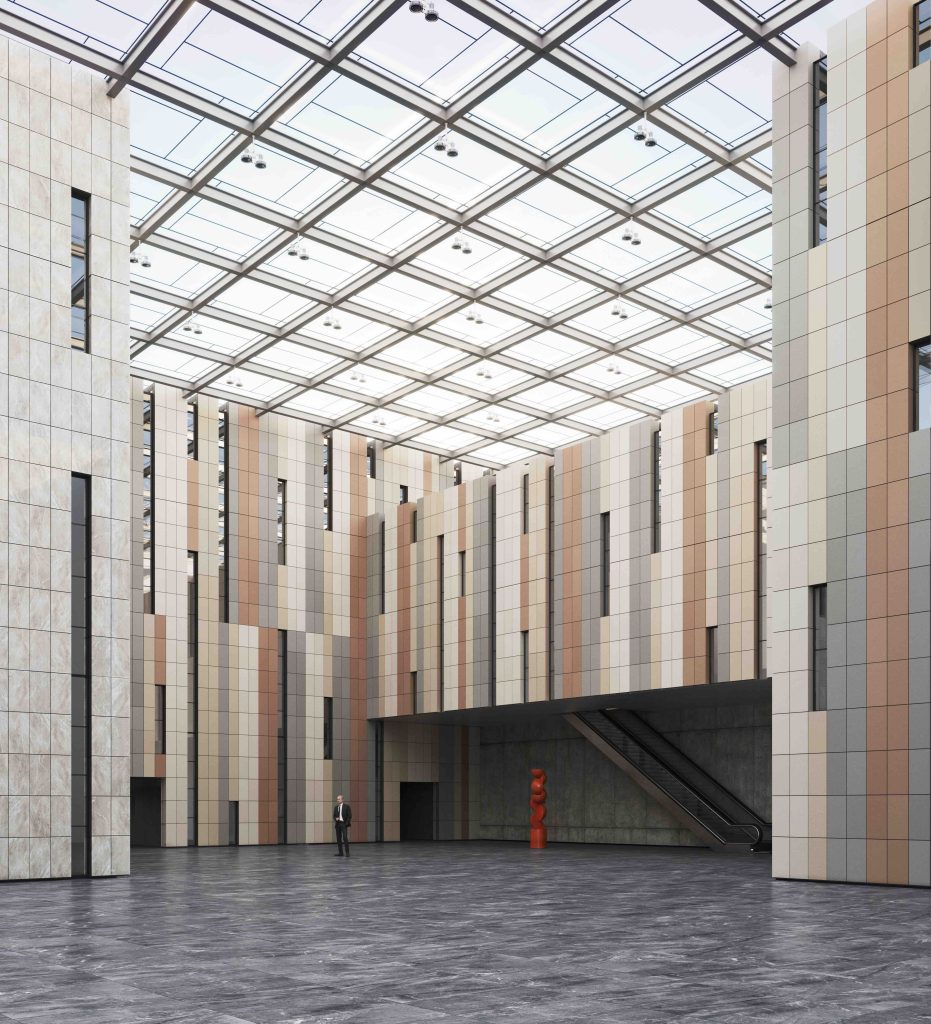 Facade design based on a ventilated system
Ventilated facades are far and away the most popular among the various facade systems available in the market. The most forward-thinking construction professionals are firmly committed to ventilated facade design and this system has been growing exponentially at an incredible pace. This system enables the design of facades with a focus on well-being and sustainability in buildings, leading to major energy savings through the thermal and acoustic insulation they provide as well as hygrothermal control and protection from the elements, which significantly reduces problems that stem from condensation and damp. The chosen ceramic cladding is of vital importance in this regard because the strength, durability and final look of the project will depend on this choice.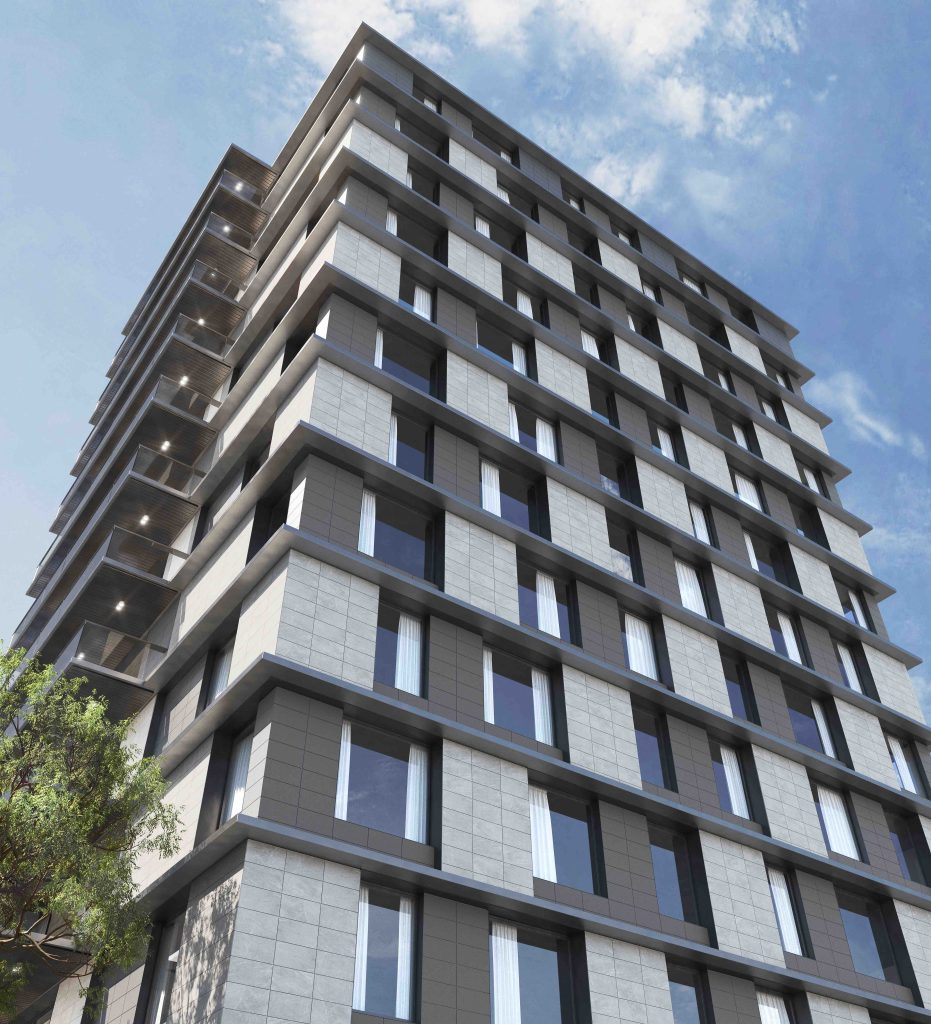 exa|tech|: Versatility for all sorts of architectural projects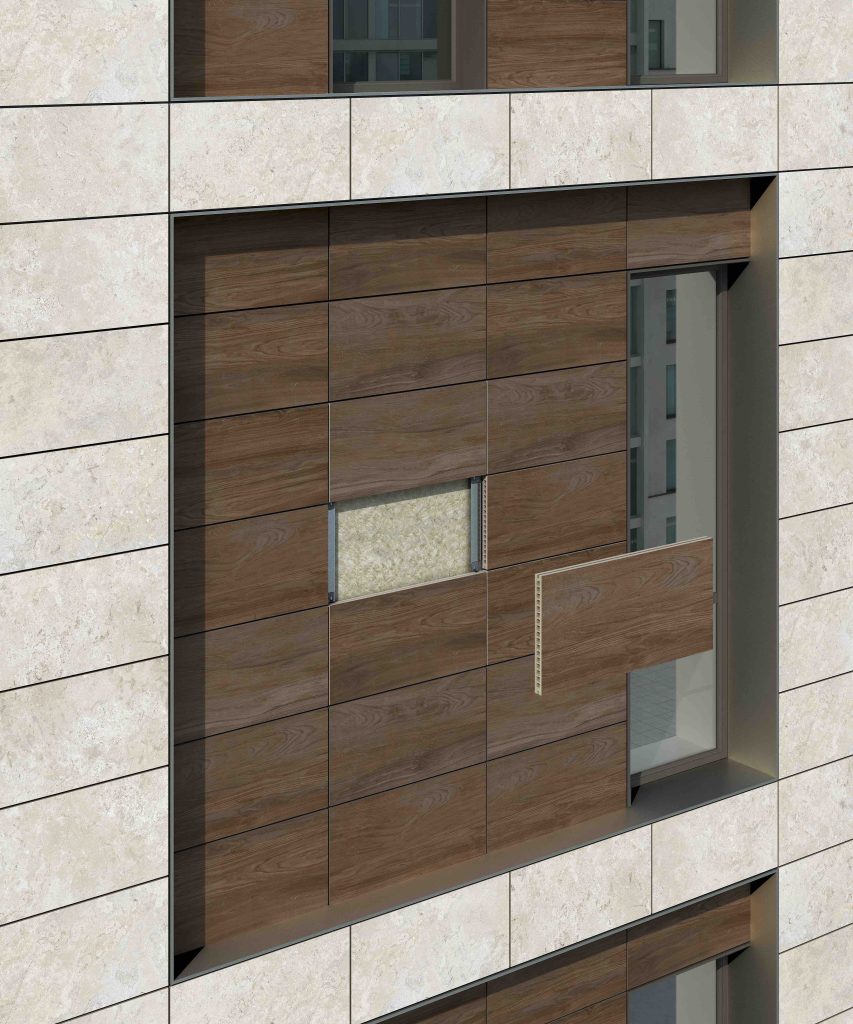 The exa|tech| system for ventilated facades is easy to install and is based on high-performance extruded ceramic porcelain tiles that come in a wide range of aesthetic finishes. Either by using digital printing techniques to faithfully recreate the look of cement, wood, marble and wood or by adding colour to the mix for a continuous decorative finish and total integration, the finishes available in the exa|tech| catalogue provide unique versatility in facade design for both architects and professionals.
Facade design for buildings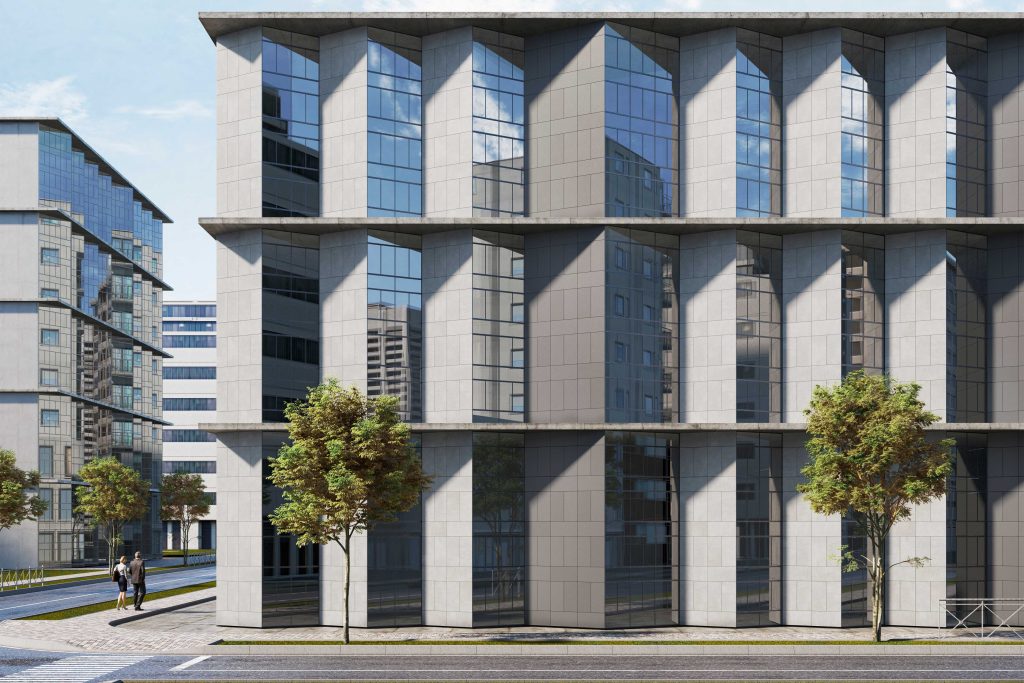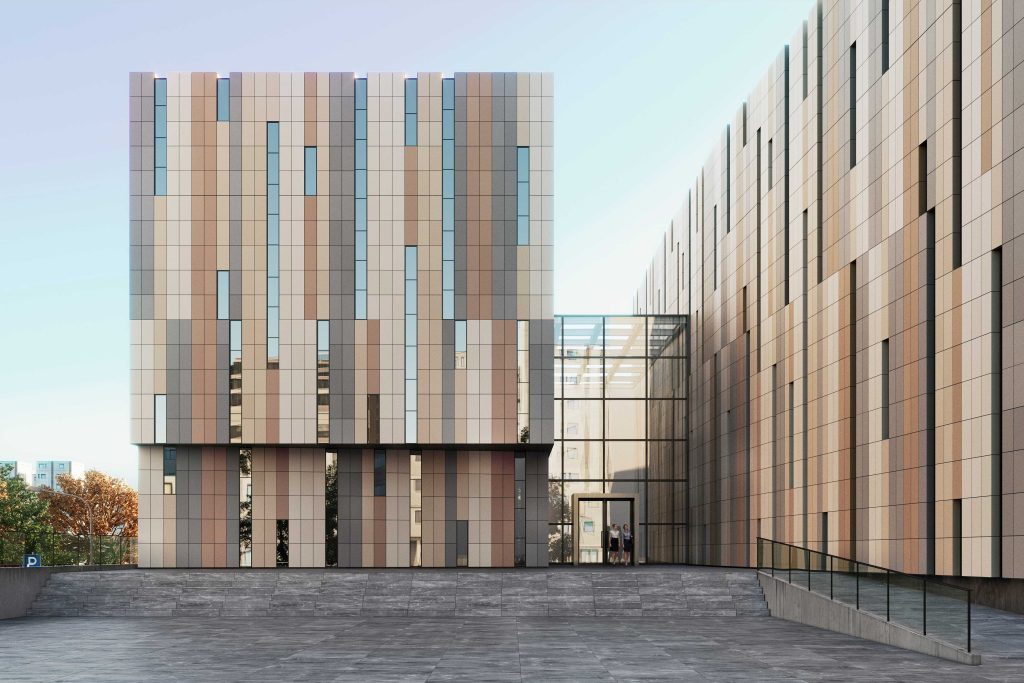 Facade design for restaurants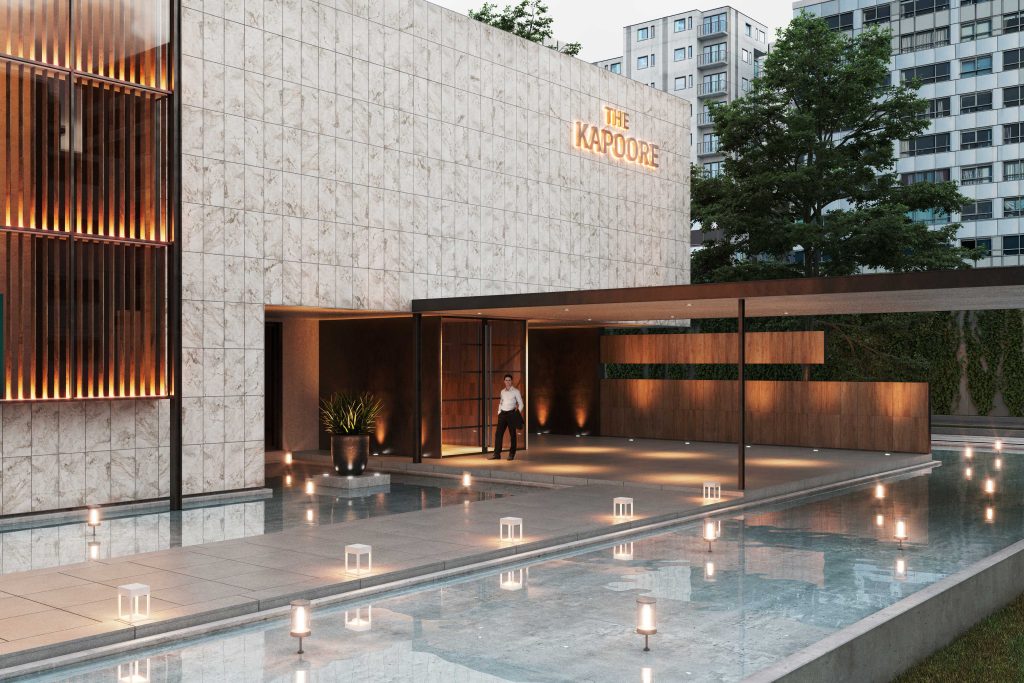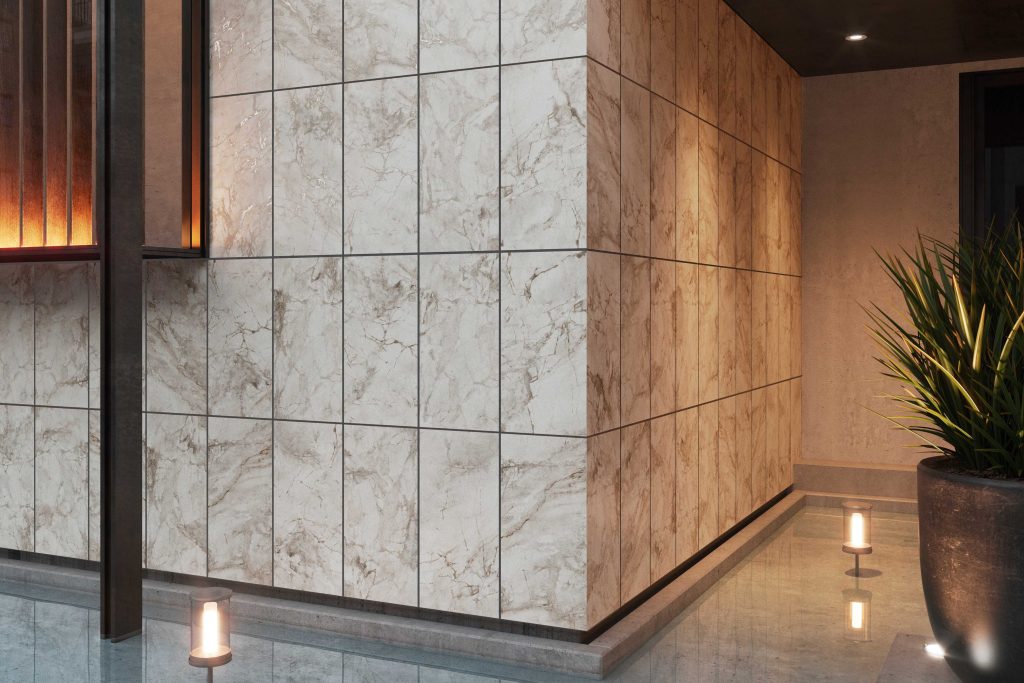 Facade design for commercial premises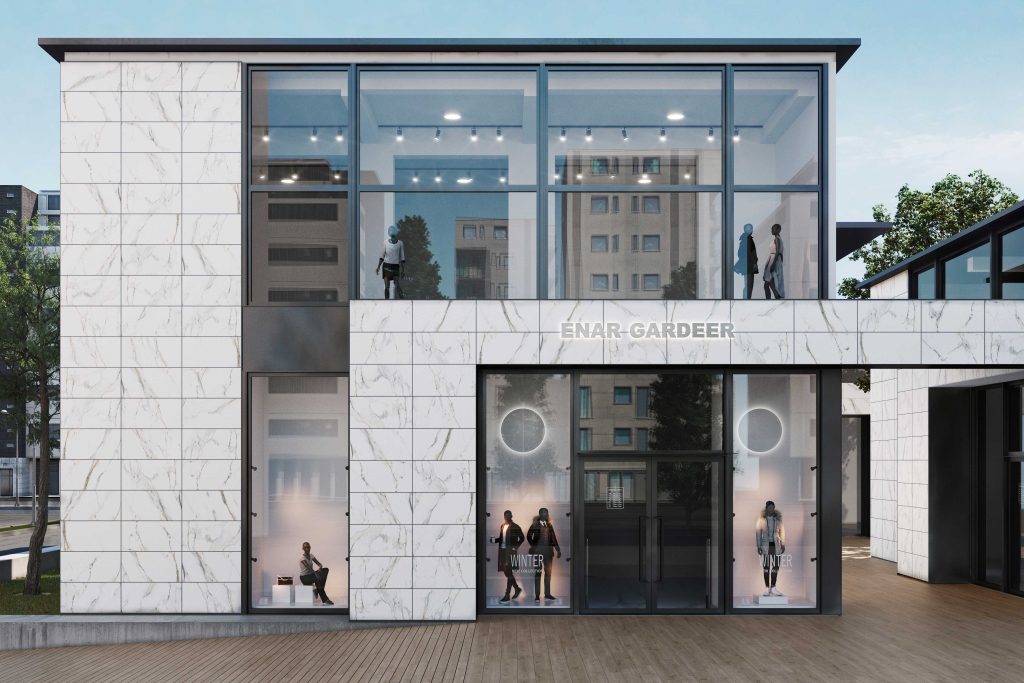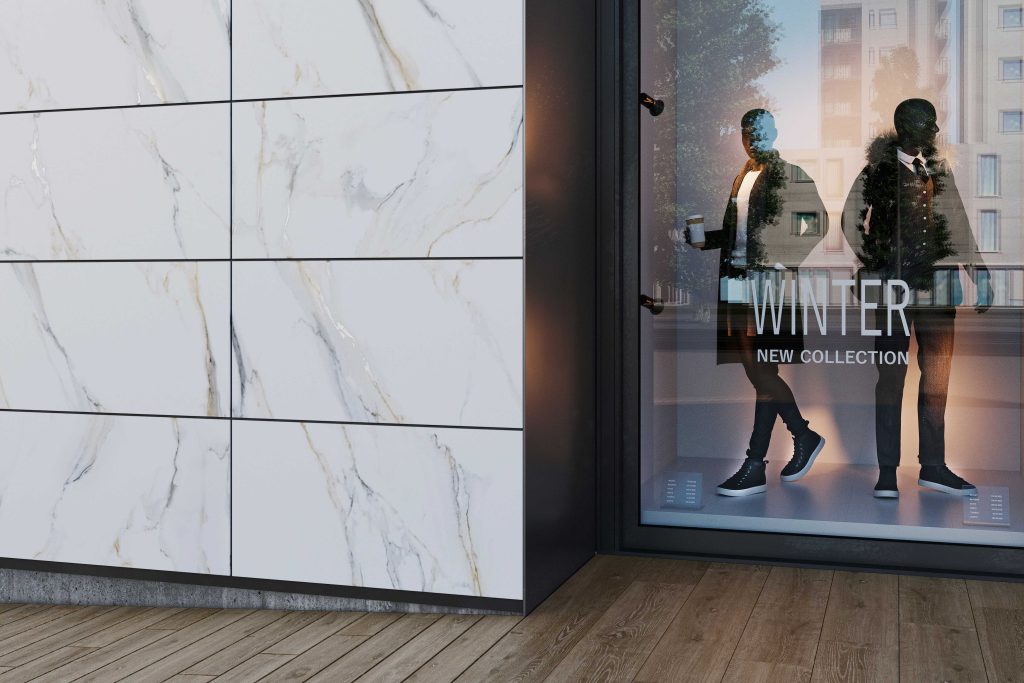 Facade design for residential properties