Gresan Oria and Ordesa, an Ode to Design and Naturalness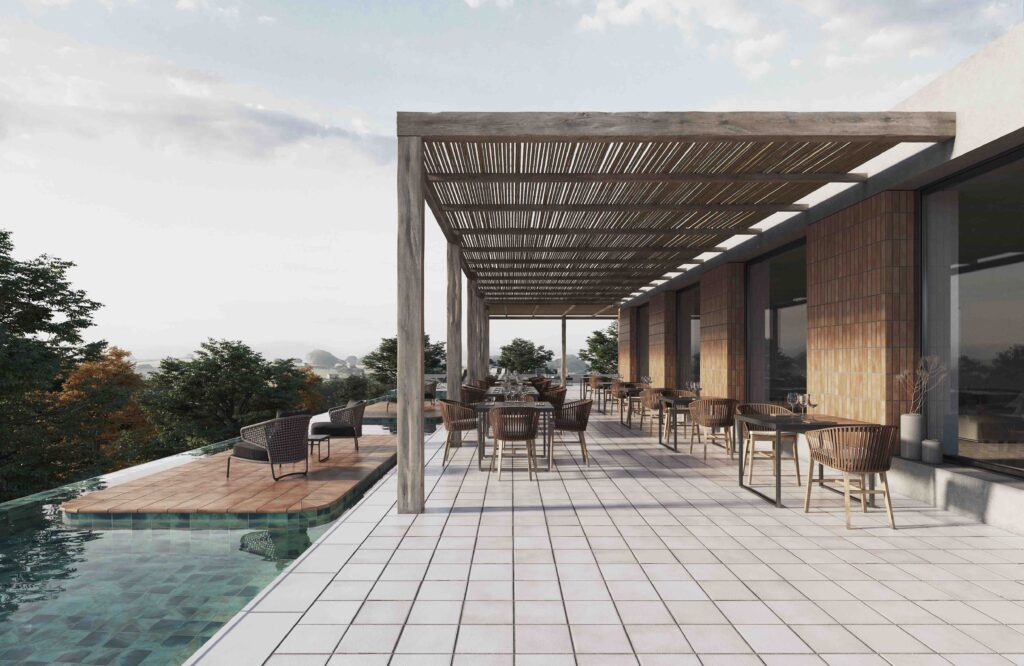 Following the huge success of the new Gresan designs at the latest Cersaie trade fair, Exagres highlights two of the most stylish series from the collection.
The overall style of the Gresan catalogue for this season has undergone a complete overhaul, revealing a genuine transformation and leaning heavily towards design. At the latest edition of Cersaie, Exagres presented a total of four new series from this highly characteristic collection by the company; a revolution in terms of style and an update that includes some surprising designs.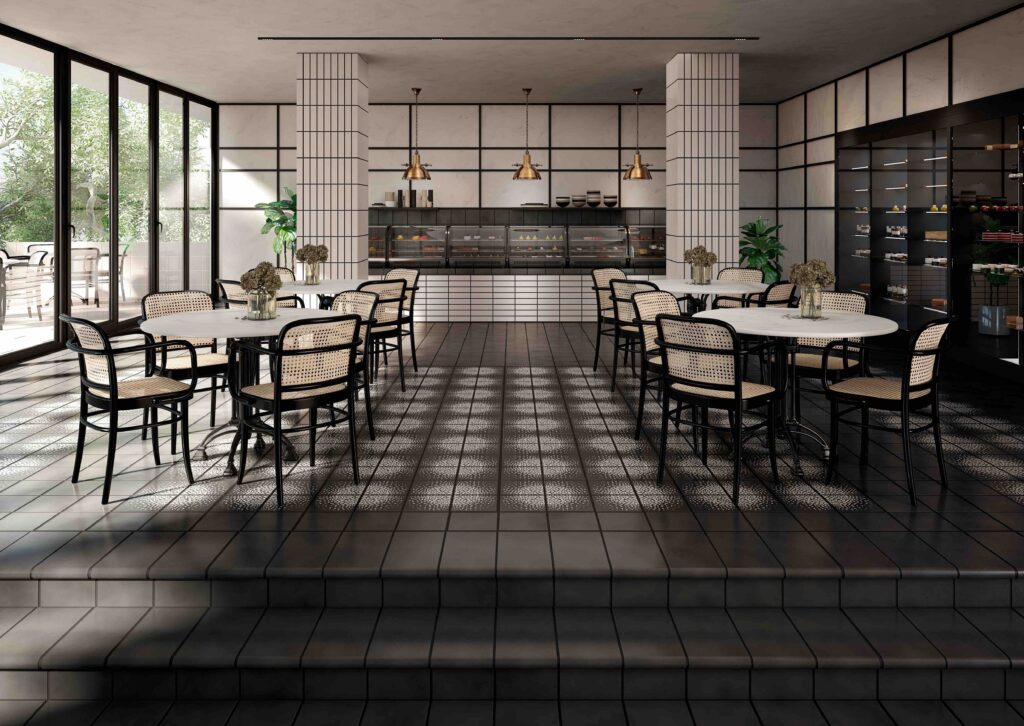 Always on the cutting edge of innovation, these new products represent a before and after for Gresan. A focus has been placed on aesthetics this time while also strengthening the technical aspects of the range, with special pieces for stairs, joints and unique elements, such as those required for swimming pools. It also includes non-slip finishes, small tile formats and decorated pieces for pool interiors or bathroom and kitchen surfaces.
Gresan Oria: Nature in its Purest Form
Designed as a collection with enormous character, Gresan Oria aithfully conveys the beauty to be found in the imperfection of traditional craftwork through natural finishes. This makes it a decorative option with which to explore the genuine heart of the earth in a perfect combination of naturalness, design and quality.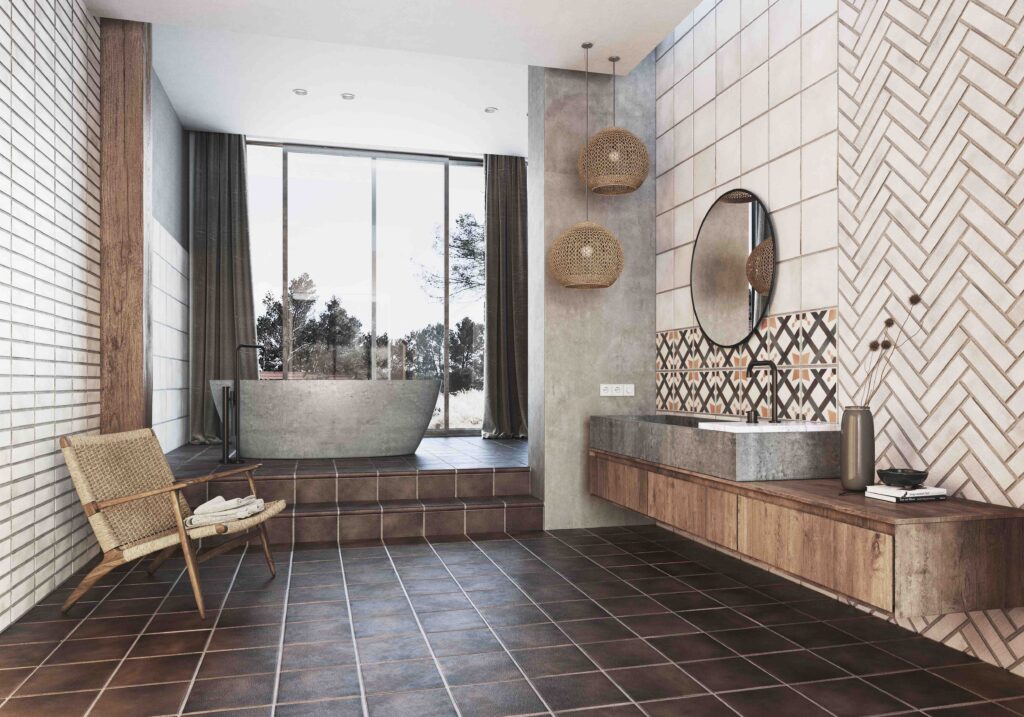 Chester and Étnico are the two decorations available (with totally different looks), alongside the special pieces for stairs and swimming pools. The Skimmer edge stands out as a technical solution for straight, curved or wavy swimming pools because it is one of the most versatile options for this type of construction project and also encourages the integration of various outdoor spaces.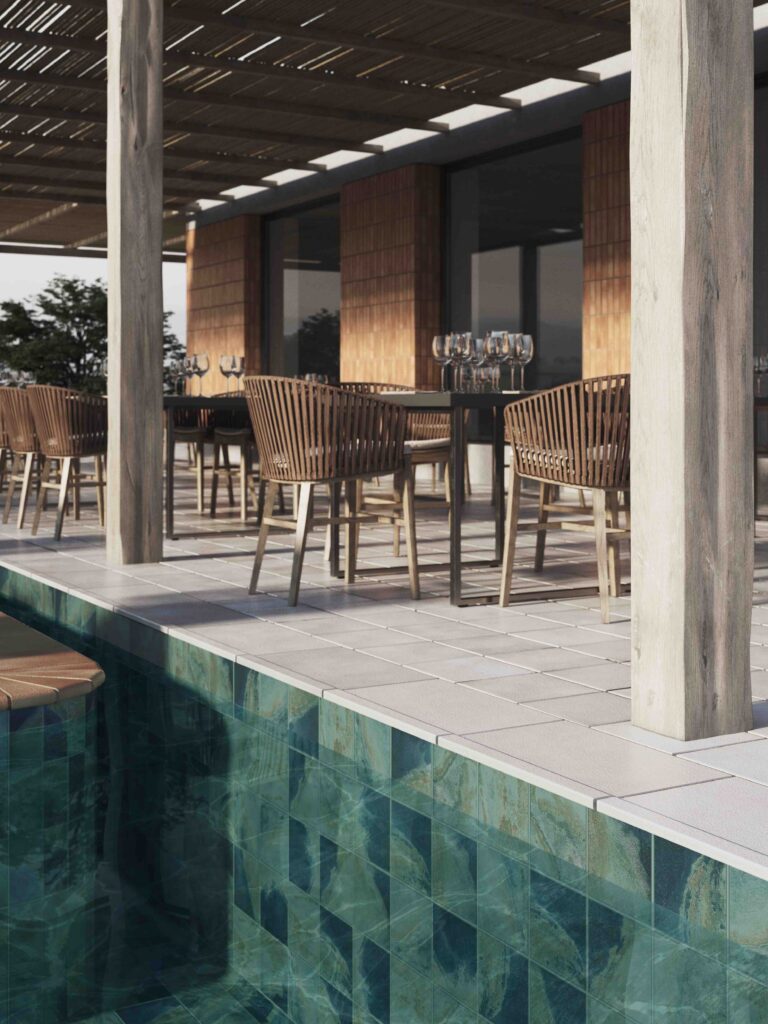 The ML stair tread now available in the series is another of the pieces that facilitate integrated designs. These pieces enable the creation of IN&OUT spaces where non-slip finishes (available in Blanco and Cuero) represent the final touch for achieving safe environments with a uniform design and a cleaner look.
Gresan Ordesa: the Charm of Small Tiles
Designed with gentle character and smooth textures, Ordesa conveys pure freshness through its colours. This new series is perfect for any indoor space with a timeless classical or contemporary style and therefore caters to a wide range of different looks.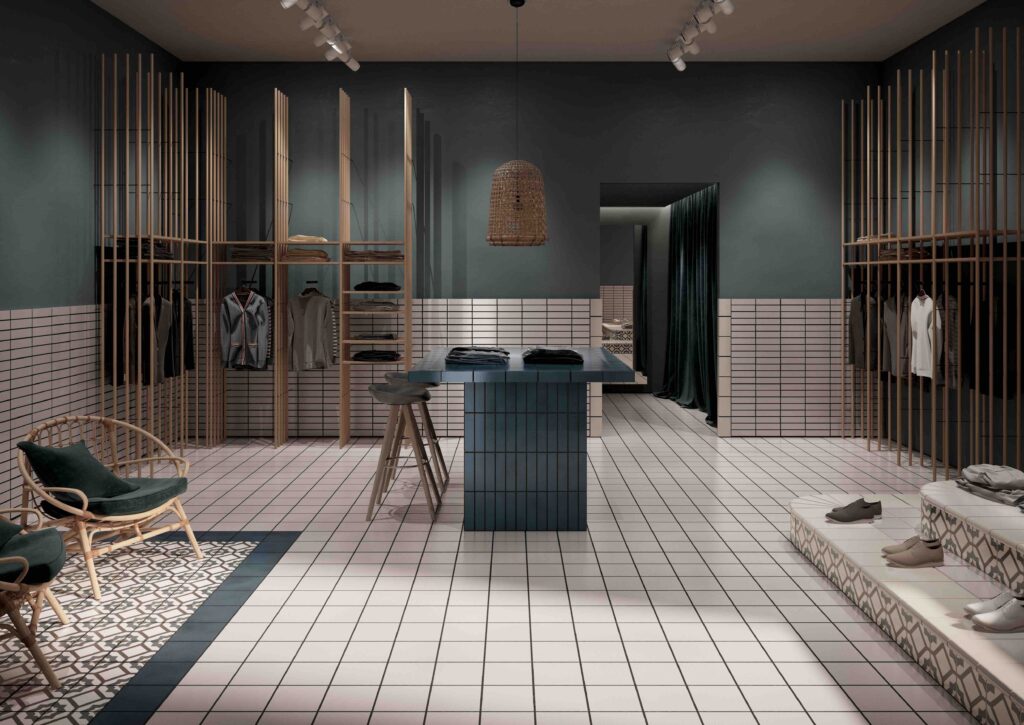 The soul of Gresan Ordesa can be found in the small format used for the range. The so-called small tiles stand among the great favourites for modern interior design projects as they lend personality and unique essence to any space. The various decorations and glazes available in the series bring additional options and enable numerous decorative compositions to be created, which can be used to cover curved walls without needing to cut the pieces. The result is a sophisticated and exclusive aesthetic for any room.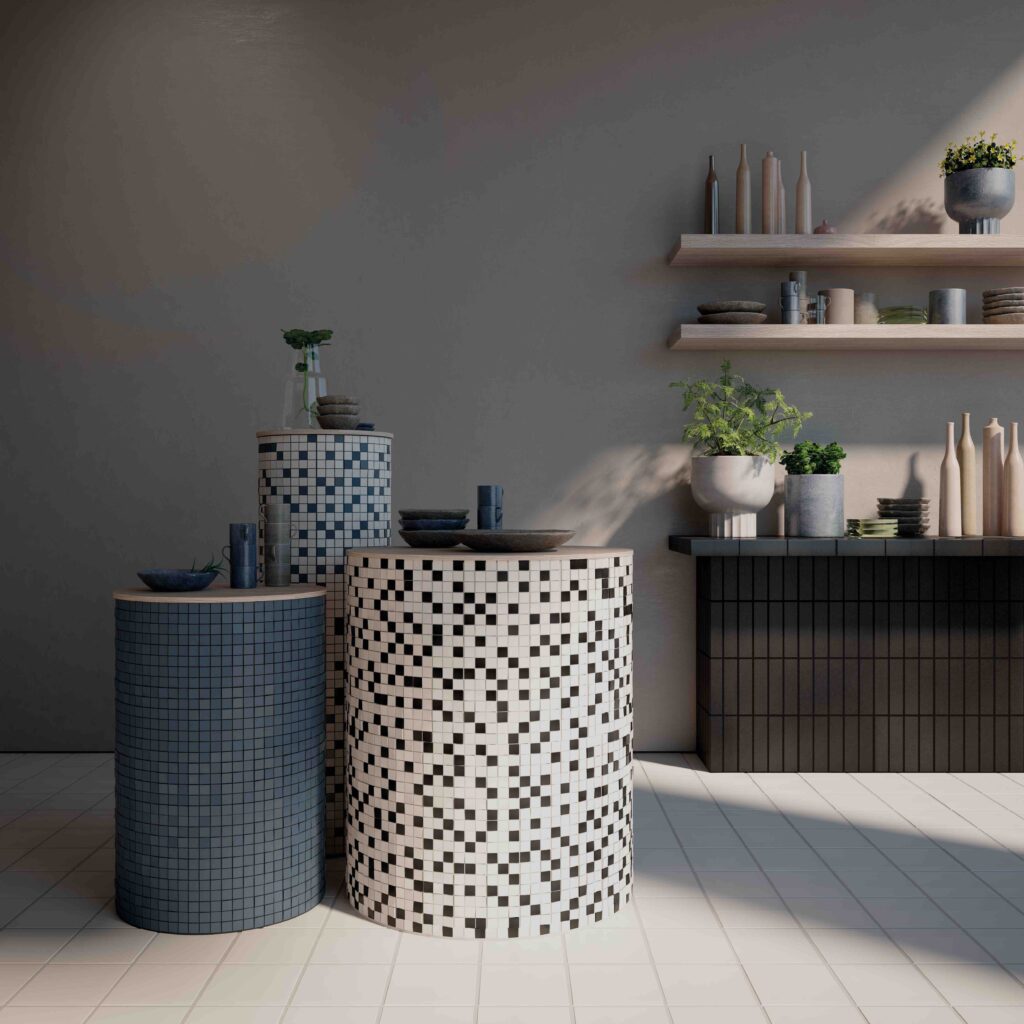 Furthermore, this collection includes a complete range of solutions for stairs, walls and unique elements. The ML stair tread can also be found in this collection, as well as very specific pieces such as the corner, internal cove and Bullnose skirting. It is therefore the ideal choice for any technically demanding design project.