For good wine storage, a cool place with a certain degree of humidity should be chosen in order to prevent the barrels from drying out or getting wet.
When choosing cellar floors, it is necessary to first consider the characteristics of the cellar site and to take into account that a material resistant to cold, humidity and with high hygiene standards must be chosen to avoid the proliferation of bacteria and fungi.
At Exagres we have the Proyect collection, that it is perfectly adapted to the needs of the cellar floors, thanks to its excellent technical performance.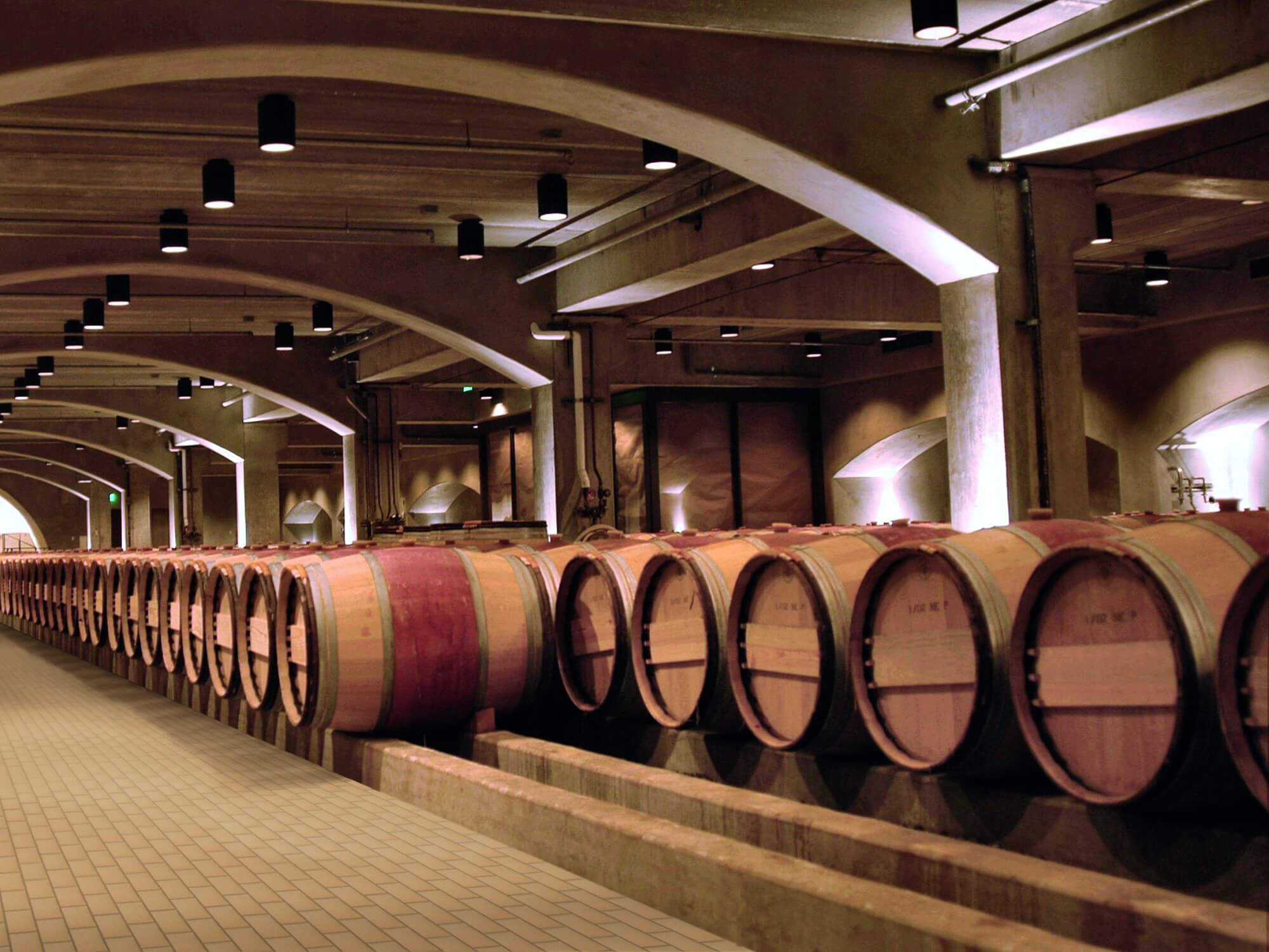 Characteristics of the cellar floors
The cellar floors of the Exagres Proyect collection are made from extruded porcelain stoneware, which provides high levels of safety, functionality and hygiene. Its low porosity guarantees the non-absorption of moisture and dirt, therefore, its cleaning and maintenance are minimal, being a perfect material for areas that require a certain degree of humidity, such as cellars.
Another feature of the Proyect industrial floor, which makes it perfect as a warehouse floor, is its high mechanical resistance, making it suitable for heavy load traffic.
In addition, its anti-slip properties and resistance to deep abrasion, stains and frost ensure quality and durability in all industrial and warehouse flooring environments.
Exagres extruded porcelain stoneware is the best alternative for cellar floors because, in addition to its high technical performance, its four different shades -Ochre, Natural, Red and Grey- allow it to adapt to any desired style.
The different formats of the Proyect collection are 24,5x24,5 cm and 12x24,5 cm.
If you want to find out in detail the Proyect cellar floors, do not hesitate to contact us to receive our personalised technical advice.