As time goes by, we are giving more and more importance to indoor spaces, places where we can relax and enjoy our free time at home. But to achieve a cosy and functional room it is necessary to opt for a good indoor flooring.
This type of flooring must have optimal technical characteristics and features such as R9 slip resistance and high durability to withstand heavy-traffic areas.
Plus, Exagres has a variety of tile formats for indoor flooring which can also be adapted to outdoor areas for aesthetic continuity and integration.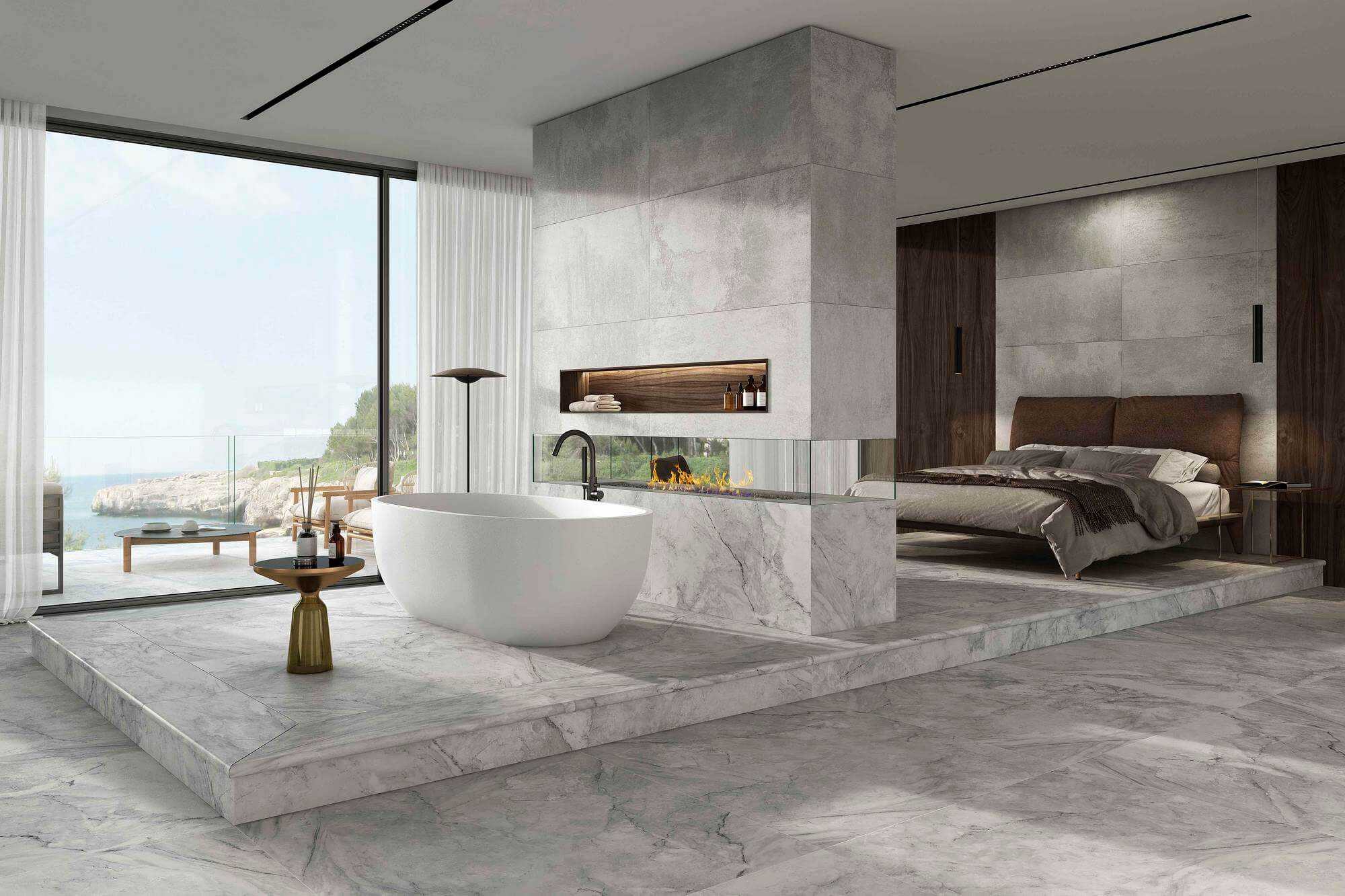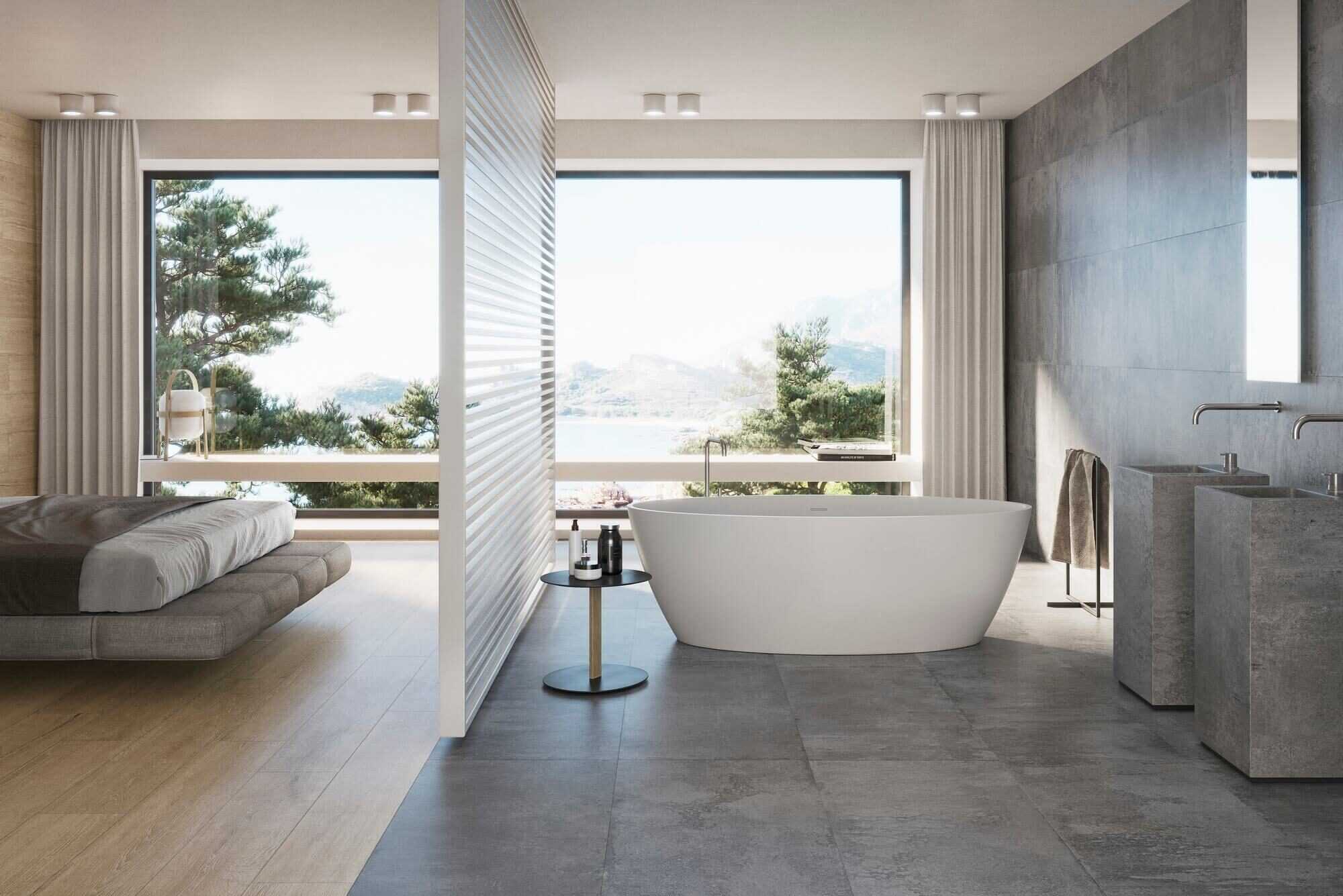 Characteristics of indoor floor tiles
One of the essential aspects when choosing indoor flooring, besides selecting from a wide variety of designs, is making sure the material is highly durable. The Exagres manufacturing process produces high-quality porcelain stoneware that provides high resistance to extreme temperatures making this indoor flooring ideal for heavy traffic areas as the surface will remain intact throughout the years.
Another aspect to be considered is how easy it is to clean indoor tiles. Since it is located in areas with a lot of people traffic, the material chosen must be easy to clean. Exagres porcelain tile has near-zero water absorption levels meaning it can be used in any interior room and requires no special products for maintenance.
Ceramic is a very flexible material that can be used to create all sorts of finishes from imitation wood porcelain tile flooring to imitation stone or even marble porcelain flooring.
Indoor imitation wood porcelain tile flooring
One of the most popular finishes among sector professionals is imitation wood porcelain tile flooring. These floors for indoors are warm, cosy and feature the advantages of porcelain floor tile meaning no maintenance for a material that will last over time just like the very first day.
Indoor imitation stone porcelain tile flooring
The inspiration from nature can be constantly seen in the ceramic with the recreated textures and colours. Exagres imitation stone porcelain tiles meet high quality and resistance standards. Adapted to indoor flooring with R9 slip resistance, imitation stone porcelain tile will create a modern, timeless atmosphere.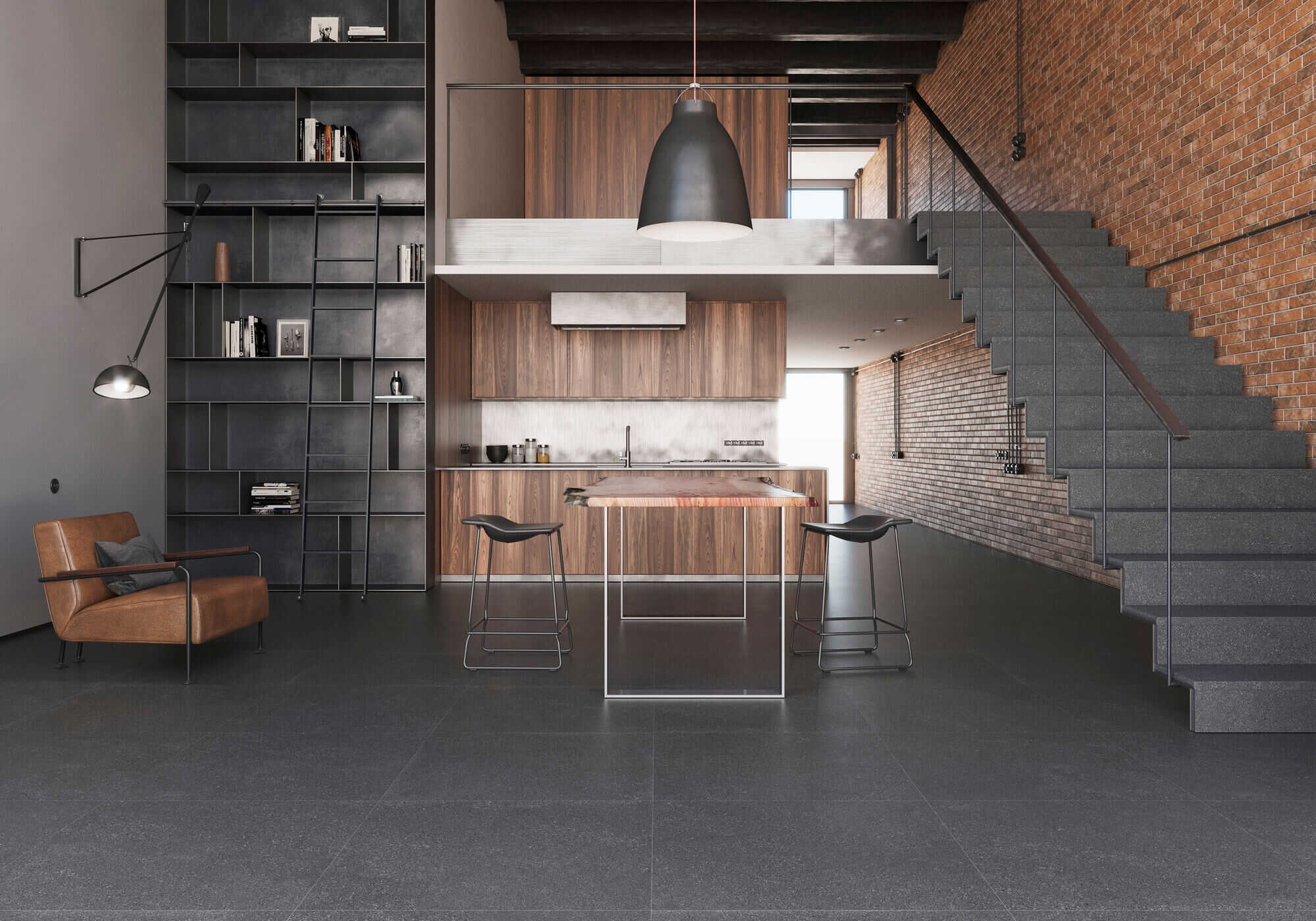 Types of indoor flooring
Nowadays, the market offers different indoor flooring options to choose from; however, choosing the perfect porcelain tile flooring involves considering various criteria beyond just the look.
Interior Exagres flooring has R9 anti-slip finishes, bases and steps in different formats to adapt to the needs of any project as well as swimming pool trim and special pieces for singular points and encounters.
Some of the uses for interior floor tiling are as follows:
When installing shower flooring, different aspects such as comfort, functionality and the look must be taken into consideration. One of the most commonly used materials is porcelain tile flooring due to its great resistance and impermeability. Find out more about the different types of shower floors.
As a fundamental part of most construction projects, the inclusion of special pieces for indoor stair flooring has enabled professionals to offer guaranteed aesthetic integration in their designs.
Kitchen flooring adds a lot to the entire room look, but the technical features must also be taken into consideration. Kitchen flooring must be easy to clean, resistant and impermeable to last over time.
Indoor flooring prices
The great variety of aesthetic options and technical characteristics mean porcelain tile flooring is a resistant, long-lasting and easy to clean and install material. This is why the prices of indoor flooring may vary depending on the type of project. If you'd like more information, please contact us by completing the contact form.