The traditional skimmer pool edging has been reinvented with technical innovations in special pieces for Exagres pools. The new shape of the pool skimmer edge means it can be installed at both the coping level or in a raised position. This feature makes spatial integration possible for aesthetic continuity between indoors and outdoors.
Esta cualidad permite optar por la integración de espacios, logrando una continuidad estética entre el interior y exterior.
Coloquialmente, el skimmer piscina sería el hueco que nos encontramos en la parte superior de la piscina con una "lengüeta", y a través del cual seremos capaces de limpiar el agua de la superficie de la piscina (los 15-20cm más elevados del nivel de agua) e introducir dicho agua en el sistema de canalización, para su limpieza y desinfección.
Thanks to the material with which these pieces are made, extruded stoneware, and its technical characteristics, the skimmer pool edge is a material with very low water absorption, achieving greater mechanical resistance and protection against aggressive chemical substances, as well as sudden changes in temperature.
Wide variety of designs
When it comes to the design of a swimming pool in a new construction project, the variety of textures in the design of collections is one of the aesthetic characteristics most in demand among contemporary professionals, as well as meeting the most demanding technical requirements.
Una de las ventajas con las que cuenta el skimmer piscina Exagres es su amplia variedad de gráficas y texturas de estas piezas especiales, ampliando, de este modo, las posibilidades estéticas de cada proyecto.
The skimmer pool is a standardised edging system in which the water level is about 20 centimetres below the edge of the pool. The skimmer pool are the openings below the edge and serve to filter the water. Thanks to the different special pieces that make up the collections that have the skimmer coping -Imperial, Venatto, Nubia, Yoho, Ópera, Milán, Lucca, Petra, Natura, Marbles, Gresan (Albarracín, Natural, onix) and Oria-, it is possible to achieve an aesthetic continuity between indoor and outdoor areas of the different rooms of any project, whether residential or contract.
El skimmer piscina son las aberturas situadas debajo del borde y sirven para filtrar el agua.
Gracias a las diferentes piezas especiales que componen las colecciones que disponen de la coronación skimmer -Imperial, Venatto, Nubia, Yoho, Ópera, Milán, Lucca, Petra, Natura, Marbles, Gresan (Albarracín, Natural, onix) y Oria-, es posible lograr una continuidad estética entre el interior y el exterior de las diferentes estancias que puede tener cualquier proyecto, ya sea de carácter residencial o contract.
They can also retain impurities, insects and leaves so only clean water with hardly any impurities will pass through the filtering system.
Advantages of skimmer pool edges
Además de las ventajas ya mencionadas de baja absorción de agua y amplia variedad de diseños, el borde skimmer piscina también resulta sumamente importante para el proyecto en parámetros de seguridad y comodidad.
Thus, just as occurs with continuation floor tiling or coping, a few fundamental aspects must be taken into consideration such as the impermeability, anti-slip capacity and heat or temperature absorption in addition to any losses in tone as well as the maintenance requirements, resistance to the elements, resistance to high temperatures, frost, etc.
Así como las pérdidas de tonalidad o las características de su mantenimiento, resistencia a la intemperie, resistencia a las altas temperaturas, a las heladas, etc.
This is why these special pieces come with the highest level of anti-slip (R11/C) finishing, which allows users to move about completely safely. Plus, it's resistant to sudden changes in temperature and stains (Class 5) as the perfect material for exteriors.
Además, es resistente a los cambios bruscos de temperatura y a las manchas (Clase 5), siendo un material perfecto para exteriores.
El skimmer piscina tiene como ventaja la facilidad de mantenimiento y ampliamente funcional.
Existen diferentes tipos de skimmer para piscina que se adaptan a las necesidades de cada proyecto.
En Exagres ofrecemos borde skimmer piscina con medidas 28×33, 28×66.5, 45x75x3 cm y 33x60x3 cm.
Además, contamos con nuestro peldaño recto 120 para coronación de piscinas, en una variedad de texturas y colores para integrar los espacios de interior y exterior y conseguir así una continuidad visual.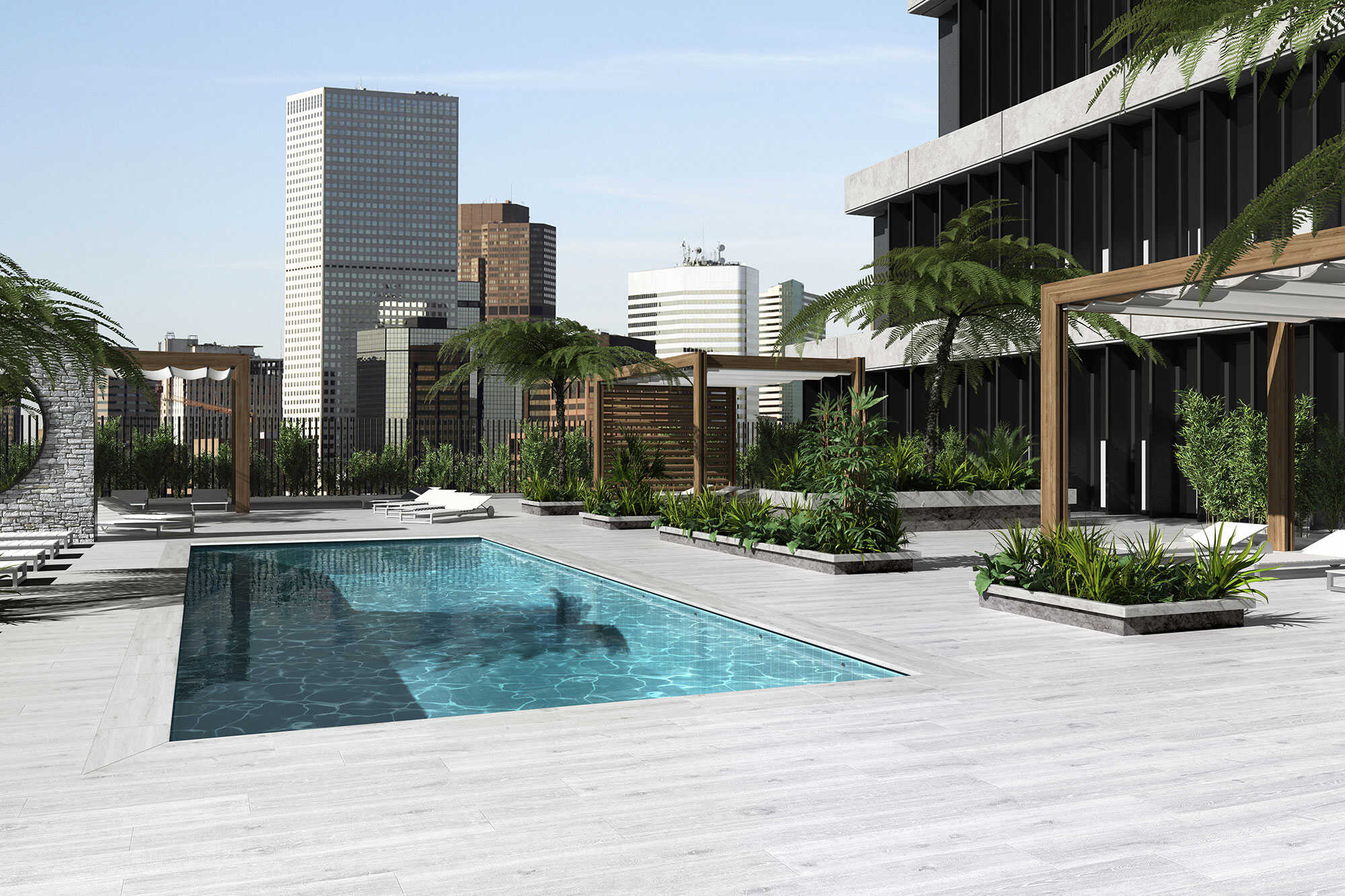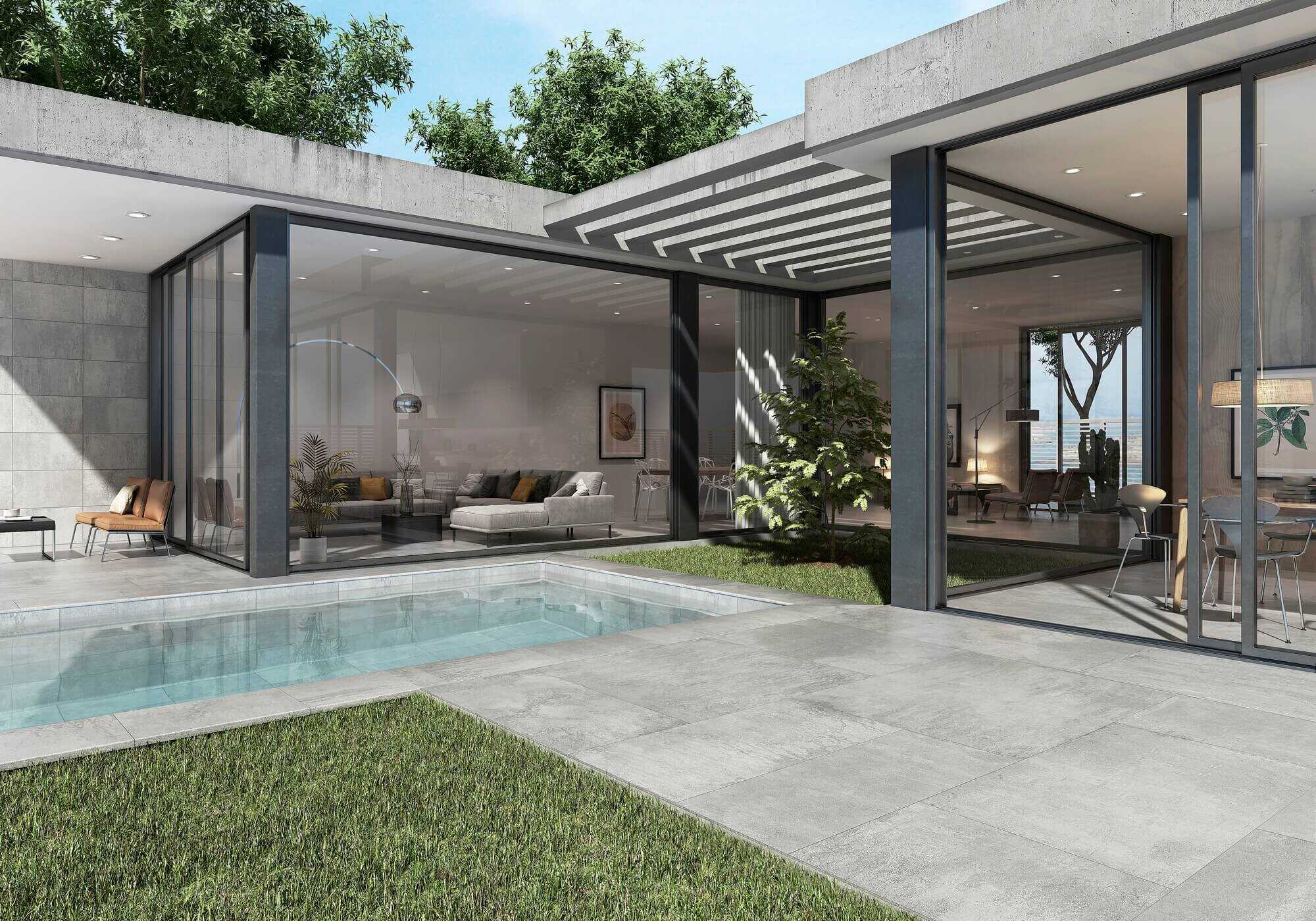 How to install a skimmer pool
La instalación de skimmer piscina está solo recomendada para profesionales.
En Exagres disponemos de un equipo técnico experimentado para la instalación de todo tipo de proyectos y resolución de consultas.
Contact us and we'll advise you on each process throughout the project.
| FORMAT | Pieces/box | Kg/box | Boxes/pallet | Kg/pallet |
| --- | --- | --- | --- | --- |
| Marbles-Roca-Litos-Ópera 33 x 4 cm - r 3 cm Internal Cove | 52 3 pcs/ml | 13 | 64 | 832 |
| Marbles-Roca-Litos-Ópera 33 x 3x cm - r3 cm External cove | 70 3 pcs/ml | 13 | 64 | 832 |
| Marbles-Roca-Litos-Ópera 4 x 4 cm Internal cap | 4 | 0.4 | 72 | 30 |
| Marbles-Roca-Litos-Ópera 3 x 3 cm External cap | 4 | 0.4 | 72 | 30 |
| Marbles CLASS 3 33 x 60 x 3 cm Skimmer Edge | 2 | 11.7 | 20 | 234 |
| Petra-Lucca CLASS 3 28 x 33 cm Pool Edge | 4 3 pcs/ml | 21.52 | 38 | 817 |
| Petra-Natura-Lucca CLASS 3 33 x 33 cm Pool Internal corner | 1 | 4.8 | 92 | 441 |
| Petra-Natura-Lucca CLASS 3 28 x 28 cm Pool externar corner | 1 | 4 | 92 | 368 |
| Natura CLASS 3 28 x 66.5 cm Pool Edge | 1 1.5 pcs/ml | 10.75 | 72 | 774 |
| 28.5 CLASS 3 28.5 x 32.5 cm Gresan Pool Egde | 4 3 pcs/ml | 17.2 | 40 | 688 |
| 28.5 28.5 x 28.5 cm CLASS 3 Outer Corner | 1 | 5.2 | 104 | 541 |
| 33 CLASS 3 32.5 x 32.5 cm Inner Corner | 1 | 5.8 | 104 | 603 |
| 16 CLASS 3 16 x 32.5 cm Pool Edge | 10 3 pcs/ml | 22.6 | 48 | 1085 |
| 16 16 x 16 cm CLASS 3 Outer Corner | 16 | 17.6 | 44 | 774 |
| 20 x 20 cm CLASS 3 20 Interior Corner | 12 | 17.4 | 44 | 766 |