One of the essential elements of the large majority of architectural projects is adding special pieces like step treads for aesthetic integration in each design.
Architects', interior designers' and builders' technical demands and requirements have increased with the passing of time when it comes to choosing materials for any new project. Besides considering the look and using resistant materials, one of the essentials is being able to find special pieces like step treads that can create aesthetic continuity between the various areas.
One of the advantages of installing ceramic steps treads on indoor and outdoor stairs is finding a solution to level changes. Whether from an aesthetic perspective -since these special pieces are available in different textures and colours- or functional - offering greater durability due to the extrusion process with which it is made-, the use of step treads offers immense benefits and is one of the construction solutions in highest demand.
Characteristics of step treads
Depending on the type of use to be given to the step treads -indoor or outdoor- the characteristics may vary, especially as concerns the need for non-slip features. If you're looking for interior step treads, the ideal finish is R9; however, the highest level, R11, is needed outdoors since it's more resistant to inclement weather and prevents slipping, thereby guaranteeing user safety.
The extensive range of designs included in the Exagres catalogue successfully meets all the technical and aesthetic needs of any project seeking to include ceramic stair treads in their design.
SPECIAL PIECES
EXTRUDED TILE · EXTRUDED KLINKER
These pieces include various types of stair steps in format and shape -as well as aesthetic variety-.
When it comes to size, one of the formats that can most easily be adapted to the different stair widths in each project is the 33x33 step tread. On the other hand, the large 33x120 ceramic floor tile step tread is the best way to reduce the number of joints and thus achieve a more uniform and clean aesthetic finish.
Finally, these special pieces are also classified based on their shape. Thanks to the availability of various types of step treads, such as the Fiorentino, square and ML, the ability of all Exagres collections to adapt to various aesthetics and the latest trends is guaranteed.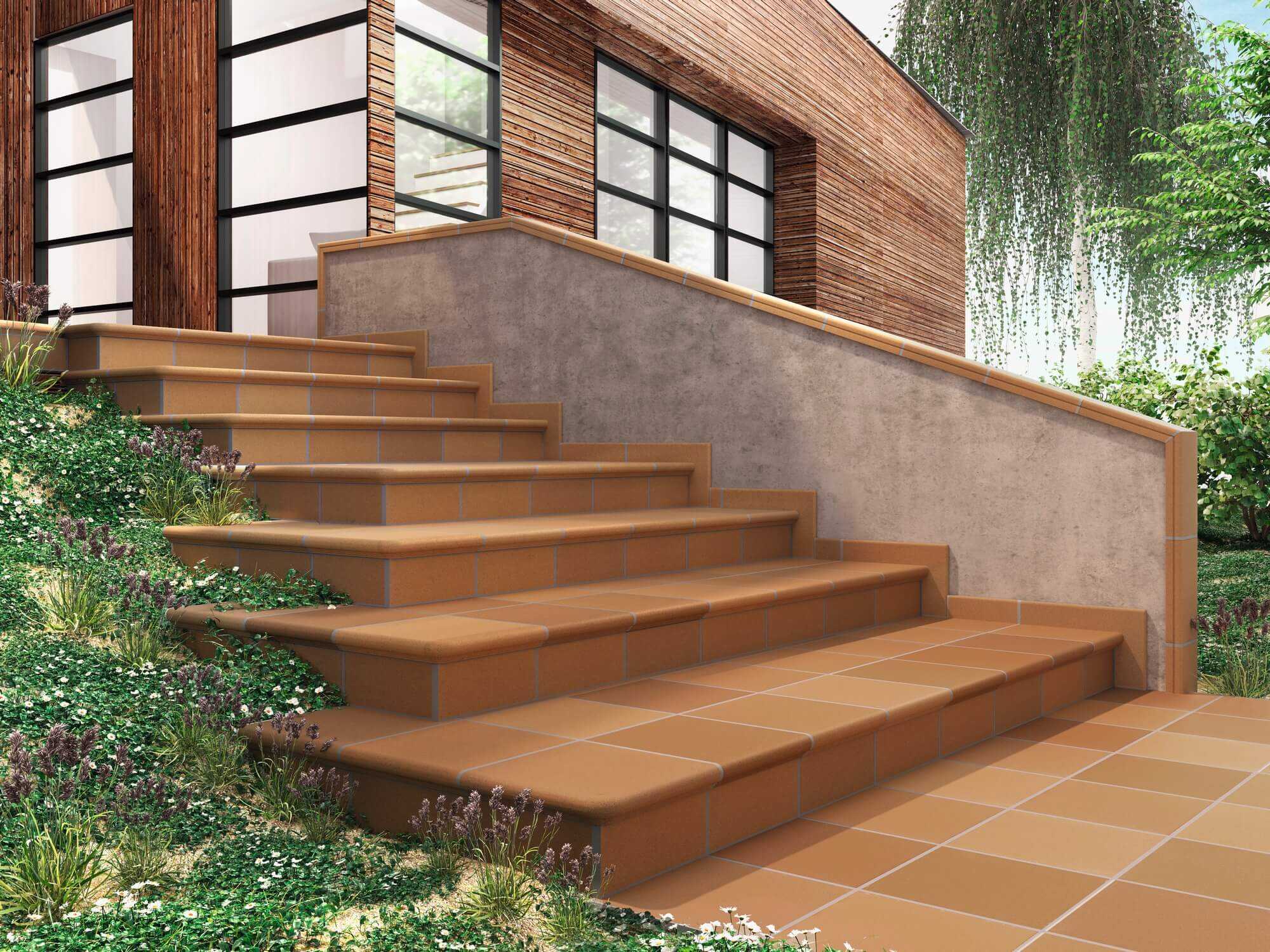 Outdoor step treads
The step treads for outdoor stairs have as a differential point their level of anti-slip and resistance. The low porosity makes them perfect for rwithstand inclement weather.
Ceramic step treads for indoor stairs
When it comes to step treads for indoor stairs, the diversity in textures and colours helps create aesthetic continuity with the indoor flooring.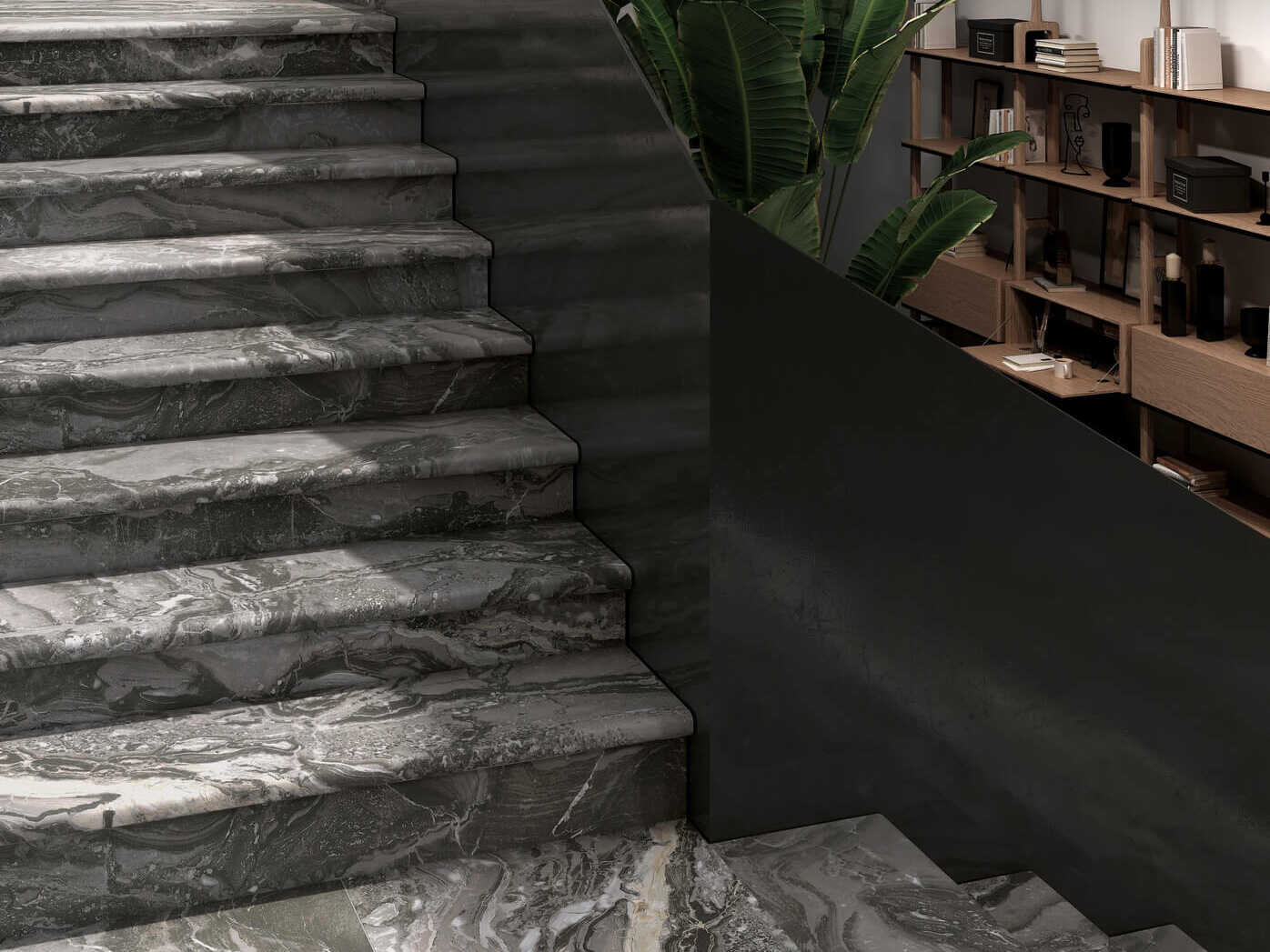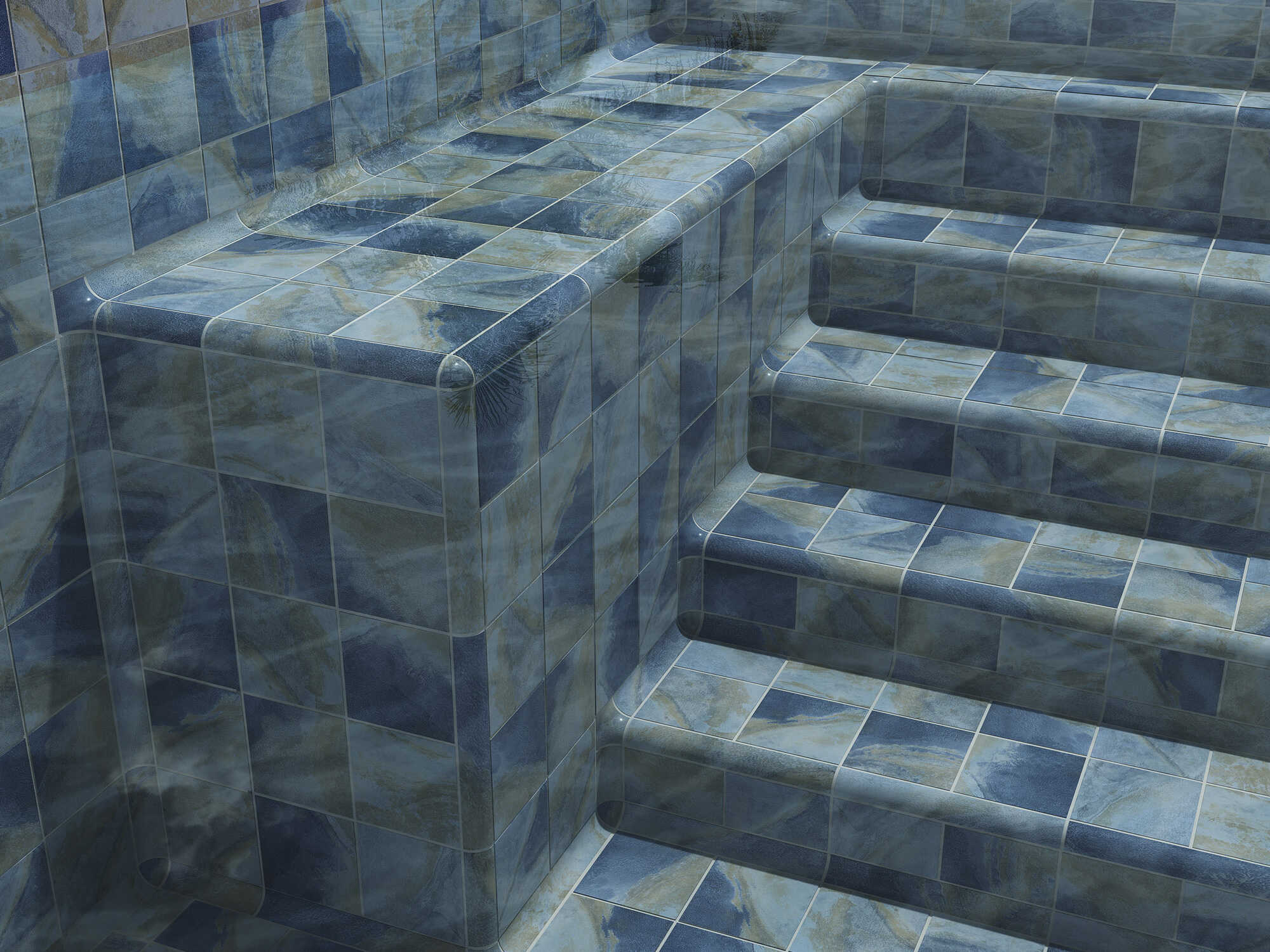 Step treads for swimming pool stairs
As one of the main ways to enter, it's important for swimming pools step treads to also be covered with anti-slip material. Extruded stoneware is most appropriate due to its technical features of resistance, durability and safety.