Exagres Surprises with New Collections as a Taster for Cersaie 2022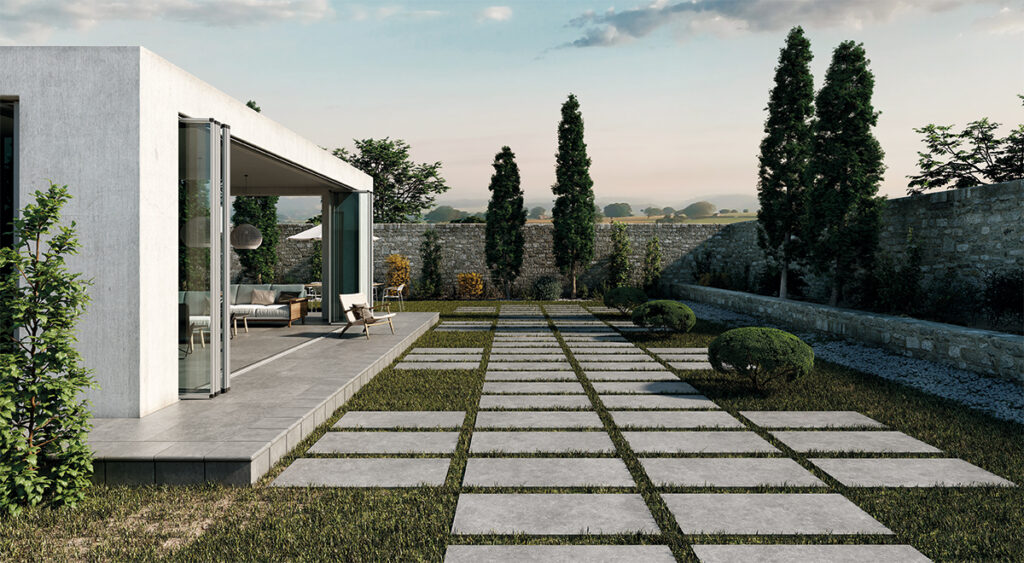 Almost one month has passed since the start of the summer and the countdown to this year's edition of Cersaie has officially begun. As an exclusive preview of everything to be presented at the Italian exhibition, Exagres reveals three new collections in utterly different styles: Ardenas, Lizana and Cosmos.
Inspired by a renowned Belgian limestone, Ardenas is the perfect choice as a ceramic solution to cover any type of project. Each piece that makes up its wide range radiates naturalness and nobility. Worth highlighting are the special pieces for stairs in small and large formats, those designed for swimming pools, such as the Skimmer edge, as well as the great variety of base dimensions, which allows to opt for a multi-format paving design.
One of the major new features that Ardenas incorporates into the Exagres catalogue is the 20 mm thickness in 60 x 120 cm format. This new thickened technical flooring offers countless advantages in its installation in exterior areas, above all great resistance, hardness and easy installation, while guaranteeing all the technical features of durability and safety required outdoors.
- Available in 4 colours: Marfil, Cromo, Gris and Antracita.
- Formats 120 x 120 cm, 33 x 66.5 cm, 60 x 120 cm, 33 x 33 cm, 14.5×120 cm, 16.25 x 33 cm and 16.25 x 16.25 cm. Available in 20 mm thickness in the 60 x 120 cm.
– Click here to access the complete range.
This wood of natural beauty and inspired by aged oak takes us directly into nature. It is a perfect collection to design interior spaces that convey serenity of the forests. Lizana is also designed for outdoor areas, as it includes the C3 R11/R12 non-slip finish and a range of special pieces for swimming pools, including the new ceramic grating in 24.5 x 66.5 cm format, the overflow edge and the new ML 150 step. The latter is an option for those projects that opt for a Skimmer coping. Thanks to its variety of finishes and formats, Lizana allows to cover all the technical requirements of IN&OUT projects, facilitating aesthetic continuity between the different interior and exterior spaces.
- Available in 4 colours: Haya, Cerezo, Olivo and Nogal.
- Formats 25 x 150 cm, 20 x 120 cm, 14.5 ×120 cm and 16.25 x 66.5 cm.
– Click here to access the complete range.
Latest cutting-edge collection with a metallic finish and urban style. Inspired by the industrial design, Cosmos intensifies the feeling of spaciousness through its large formats, while the modern style of this new collection takes aesthetic versatility to its peak, combining perfectly with other types of textures such as wood and marble. A commitment that begets projects with great personality and their own style.
- Available in 4 colours: Steel, Copper, Corten and Venus.
- Formats 120 x 120, 60 x 120, 14.5×120 and 33 x 66.5 cm.
– Click here to access the complete range.
WOULD YOU LIKE TO FIND OUT MORE ABOUT OUR NEW COLLECTIONS? GET IN TOUCH WITH US AND WE WILL BE HAPPY TO ANSWER ALL YOUR QUESTIONS