Exagres continues to implement its sustainability policy by installing a new water treatment unit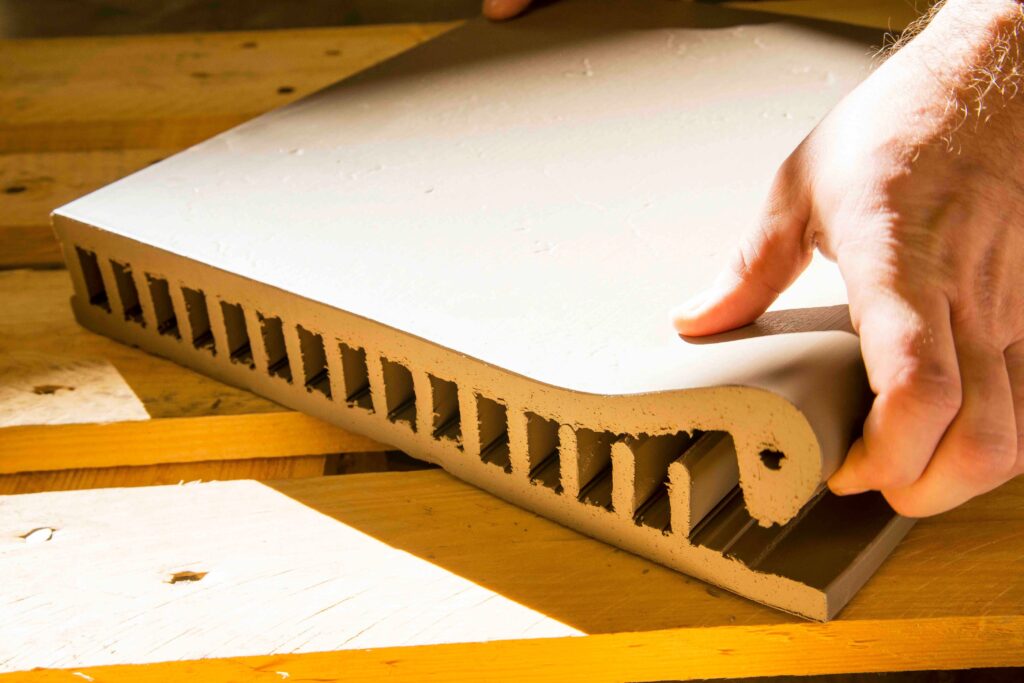 Sustainability has always been one of the fundamental values upheld by Exagres as a company and a brand and it has pioneered the ceramic sector in offering eco-sustainable and fully recyclable construction materials, such as the Gresanrange, the innovative ceramic decking Exadeck, and the recent collection for ventilated facades exa|TECH|.
Exagres has now taken another step along this path to more eco-friendly and sustainable manufacturing by purchasing and installing a new water treatment unit on its premises. With the recent start-up of this new system, the company expects to make a greater contribution to preventing any impact from its productive process on the environment while focusing efforts on building a manufacturing process that is as sustainable as possible.
The new treatment unit will enable water from the productive process to be reused
By purchasing and installing this new water treatment unit, Exagres seeks to reuse the water consumed by its productive process. It will now be possible to reuse almost all of the waste water generated by manufacturing at Exagres.
Through a process that separates sludge waste from the water used when manufacturing its products, the new water treatment unit at Exagres will enable up to 100% of this water to be reused and returned to the production process, reducing its environmental impact enormously
Furthermore, water treatment will reach a volume of 5m3 per hour, representing an annual water saving of vast proportions and a hugely positive impact on the environment. This latest exercise in water management at Exagres will thus enable use of this natural resource to be minimised in its productive process and further strengthen its firm commitment to the environment.