Extruded swimming pool tiles: why choose them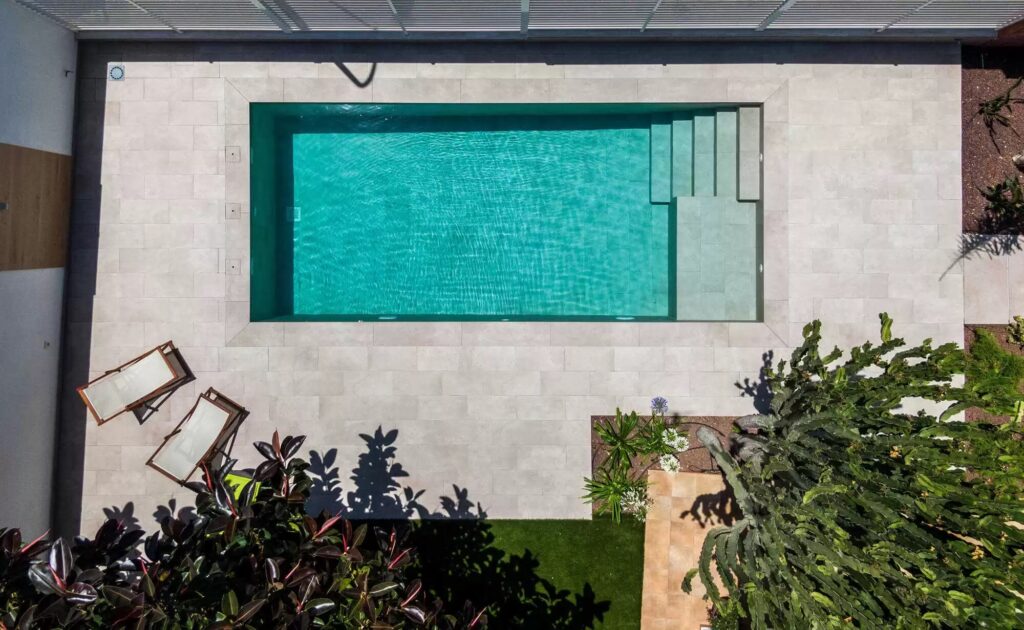 Swimming pools are highly demanding spaces in terms of construction, safety and design. From among the wide variety of materials available in the market for undertaking this kind of project, extruded swimming pool tiles stand out for their excellent technical performance and decorative quality. These characteristics are made possible through the exclusive extrusion process used by Exagres, a process that has evolved over time to offer an unbeatable material that combines with outstanding technological design innovation to produce extruded swimming pool tiles strong, long-lasting, safe and highly fashionable collections.
Why should you choose

extruded swimming pool tiles?
El gres extruido para piscinas es el resultado de un proceso productivo específico: la técnica de conformado por extrusión. La fabricación de baldosas mediante el proceso de extrusión consta de cuatro fases principales: amasado, conformado, secado y cocción; con este proceso, los materiales no solo obtienen unas características técnicas excepcionales, sino que también pueden ser reciclados en su totalidad y admiten hasta un 45% de materiales reciclados en su proceso estándar.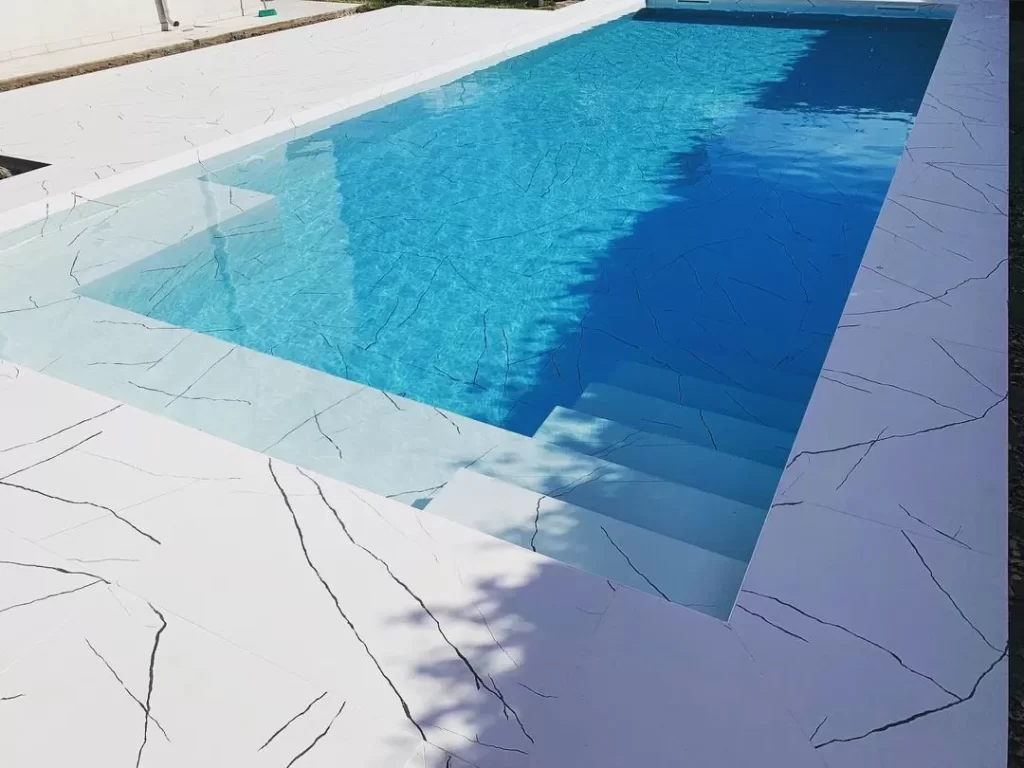 Another major feature of extruded swimming pool tiles is the option this technique provides to produce three-dimensional geometries for pieces that cannot be achieved using the traditional pressing process. This leads to a highly versatile and very strong material that is capable of meeting every need of any construction project by manufacturing special pieces that resolve unique points and joints, pieces for steps, swimming pools, terraces and even for demanding industrial areas.
Long-lasting quality material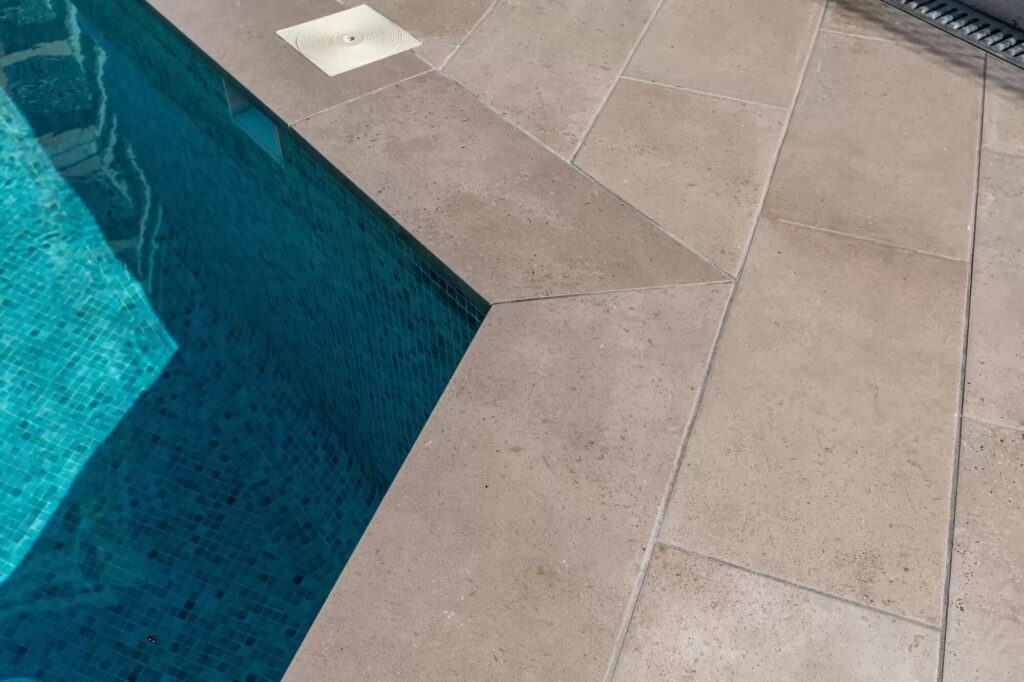 The extruded swimming pool tiles are very long-lasting and wear-resistant, and can also withstand sudden temperature changes, chemical agents, moisture and stains. These features make them the perfect choice for swimming pools, an outdoor area that is constantly subject to external aggressions, moisture and chlorine.
The extruded swimming pool tiles from Exagres offer countless aesthetic looks, such a stone, marble or wood, among others. Due to the technical qualities described above, they also maintain their integrity and appearance unchanged throughout their lifespan.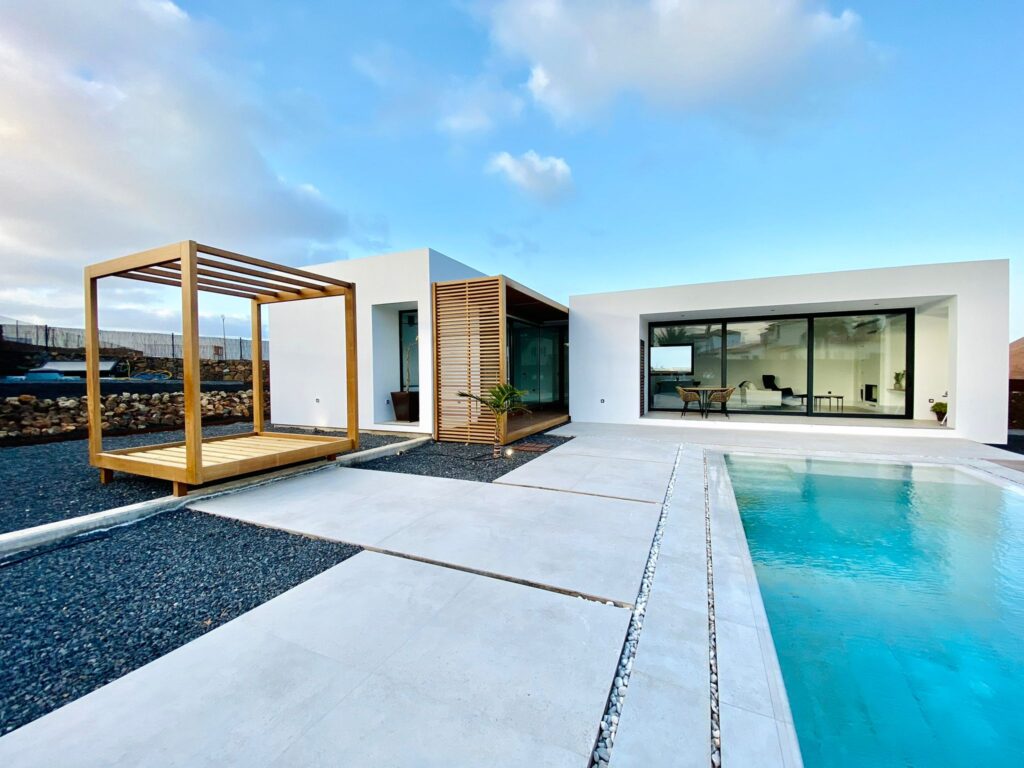 One of the most outstanding characteristics of extruded swimming pool tiles is their C3 R11/R12 non-slip finish. Essential in such spaces, this non-slip finish provides user safety against possible slips and falls wherever they are installed: whether around the edge of the pool, on steps, in the pool surround or terrace.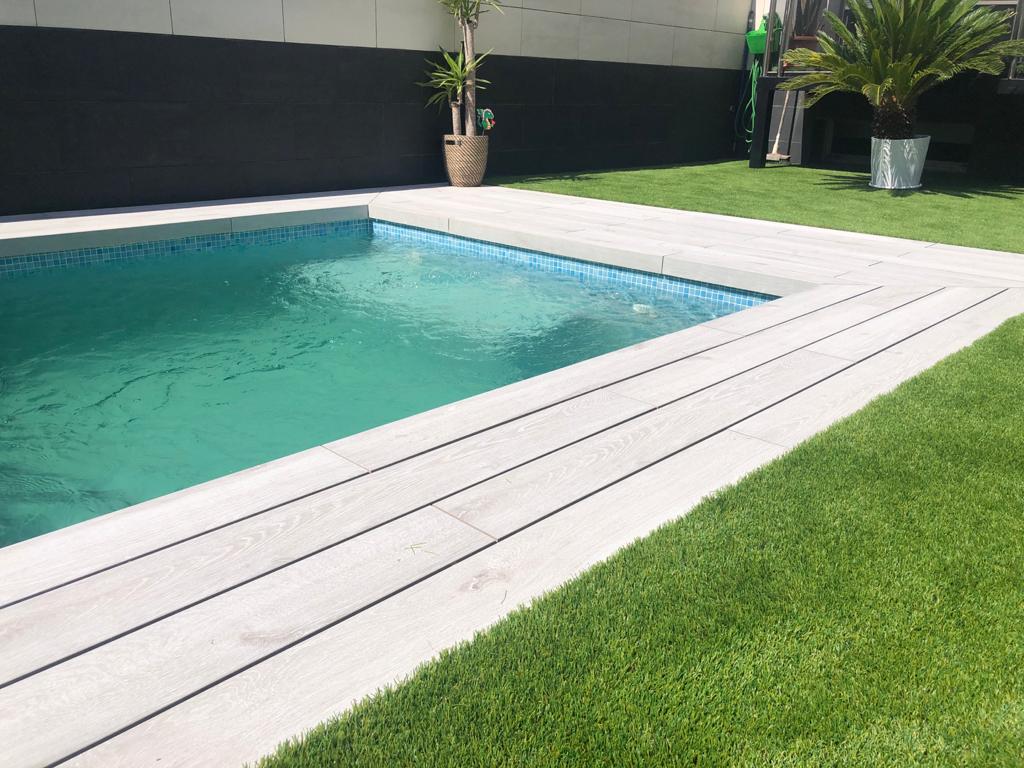 Finally, another excellent reason to choose the extruded swimming pool tiles is the low level of maintenance they require. Their low porosity means that they do not absorb stains and repel dirt, making them very easy to clean with just water and neutral soap.