Flooring trends in 2023: marble is back in full force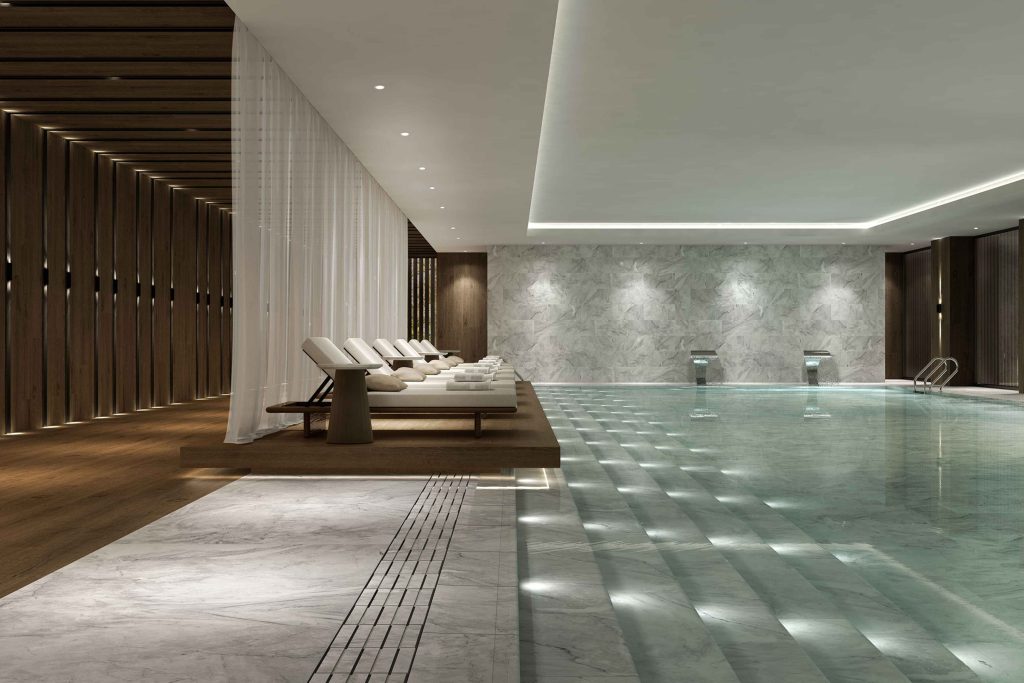 Architects, decorators and interior designers are convinced: marble will be the clear front runner for flooring trends in 2023. From the broad range of options for this elegant finish, the ones with powerful designs full of character and personality will stand head and shoulders above the rest, while another major factor will be the different shapes and colours in the various veining patterns available.
Discover the latest

flooring trends in 2023
Flooring trends in 2023 will be full of aesthetically powerful designs and finishes. In recent years, ceramic flooring in a marble finish has gradually evolved into more innovative and unique styles but this has also been joined by a significant review and subsequent re-launch of more classic ideas and products. This huge range of decorative possibilities starts with collections inspired by brutalist styles and ends with those designs that offer a simpler yet equally ground-breaking look.
For highly sophisticated personal spaces with great aesthetic strength, the flooring trends in 2023 will heavily feature one undeniable favourite: the most dynamic and evocative of marbles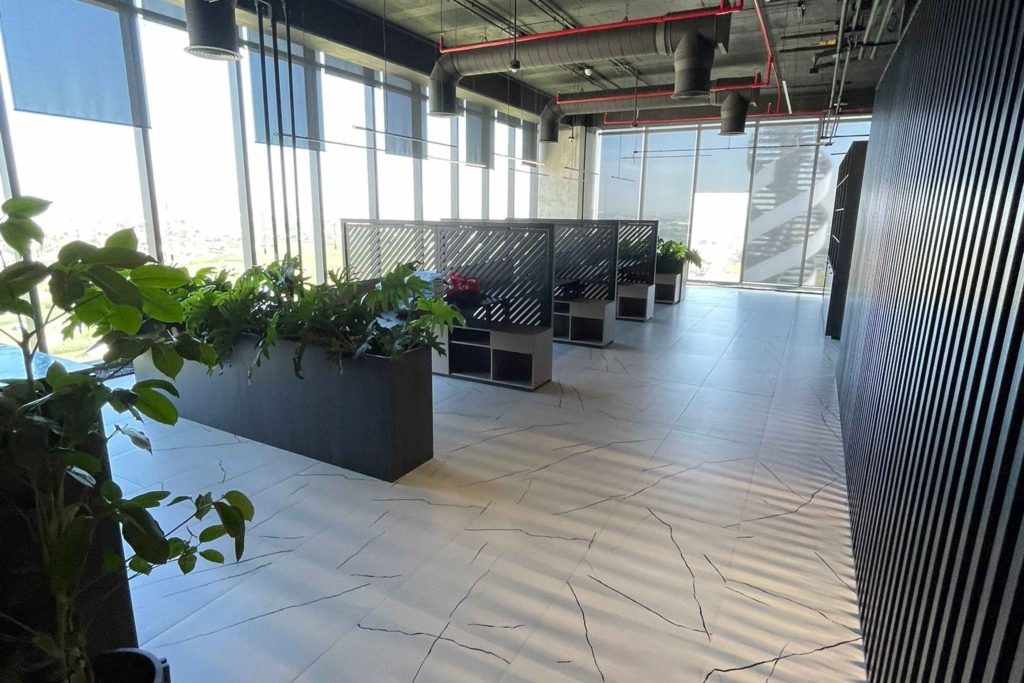 Furthermore, these flooring trends in 2023 looring trends in 2023 will cover both exterior and interior floor spaces, with IN&OUT designs (those that cover both areas in the same material) being the most popular among professionals in this sector.
Don't miss the selection that Exagres has prepared for you. Suitable for exteriors and interiors thanks to the availability of non-slip finishes and special pieces for steps and swimming pools, these five marble effect collections will help you undertake all those projects that seek the look, strength, sophistication and elegance of marble; unquestionably the big winner among flooring trends in 2023.
Marble has successfully conquered the outdoor space thanks to the non-slip finishes of extruded tile and its technical characteristics of strength and durability. Besides offering various non-slip surfaces that can be adapted to meet the needs of any space, Exagres also has a wide range of special pieces with the same designs as those to be found in every marble effect collection in our portfolio. This lets you create visually uniform and technically impeccable spaces in every part of any outdoor space: patio, terrace, garden and swimming pool.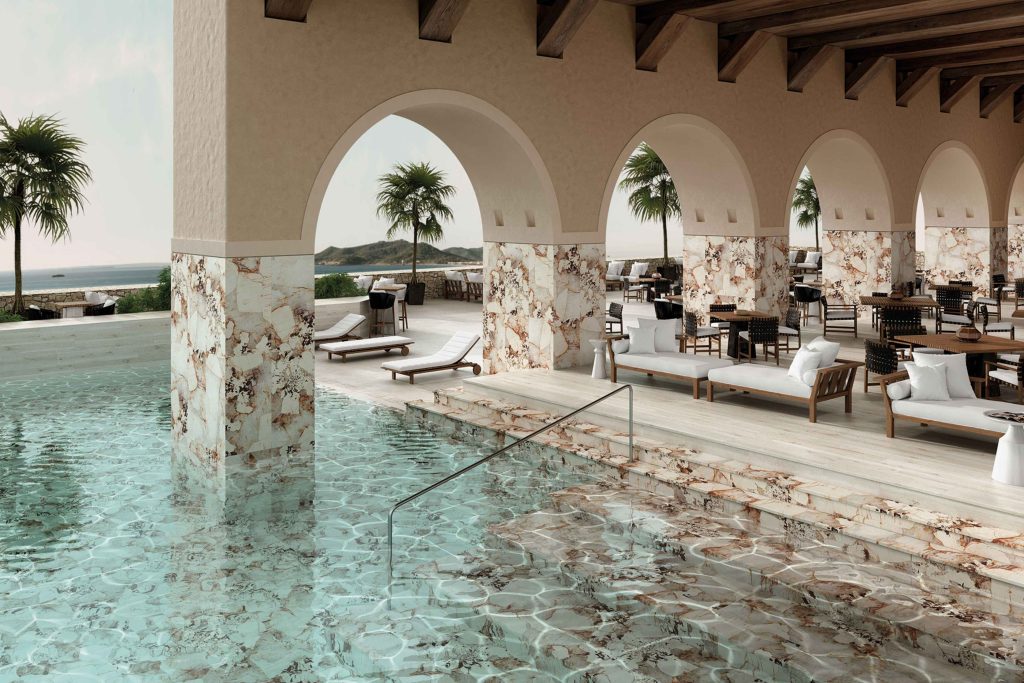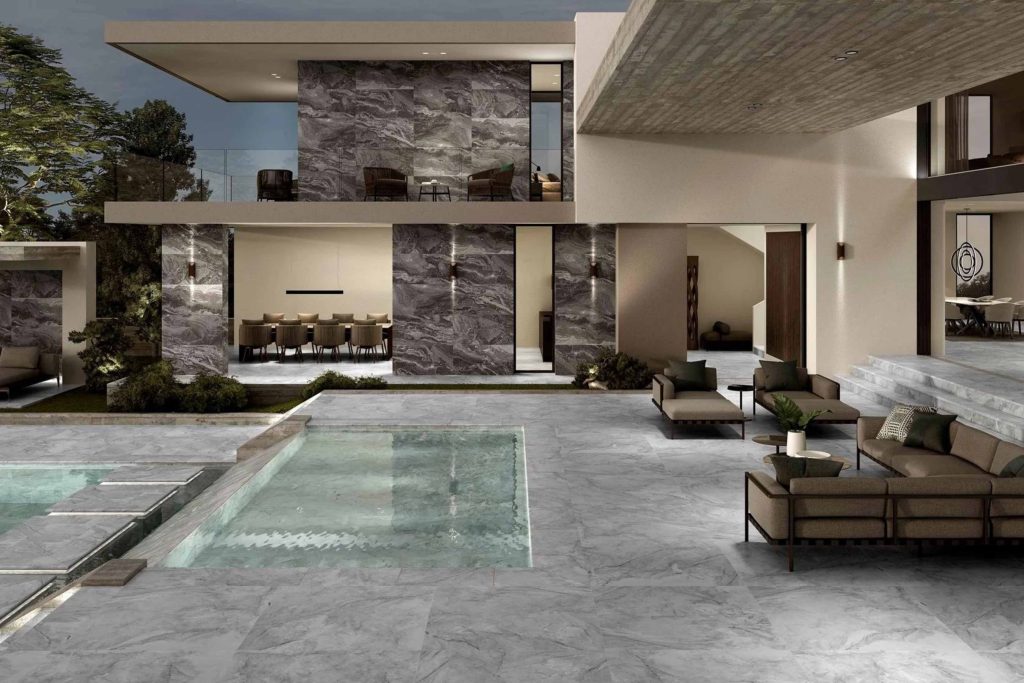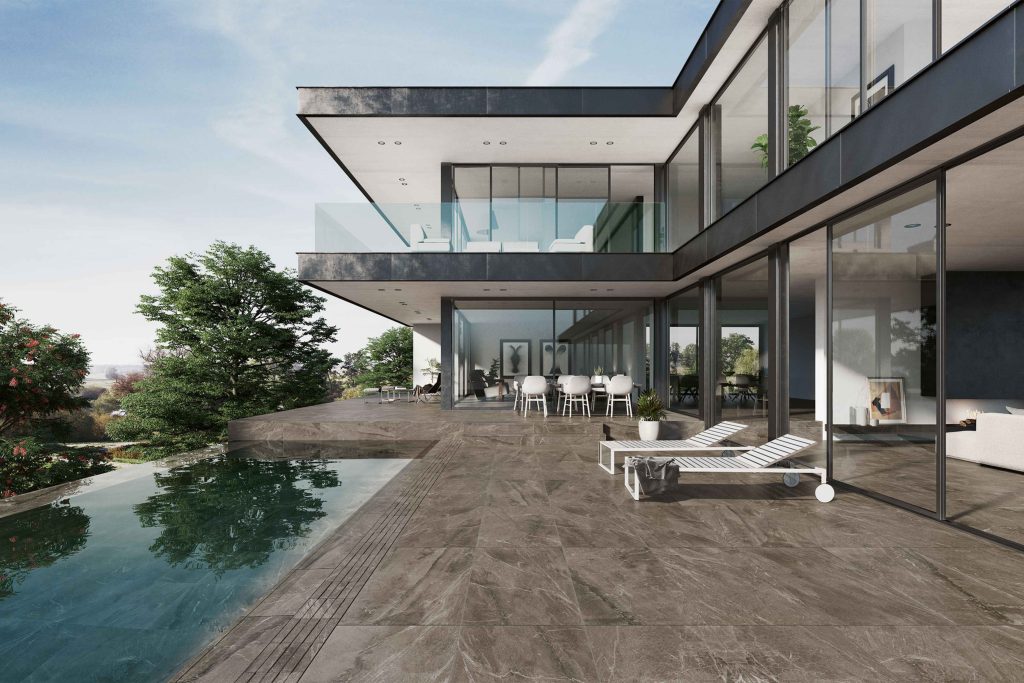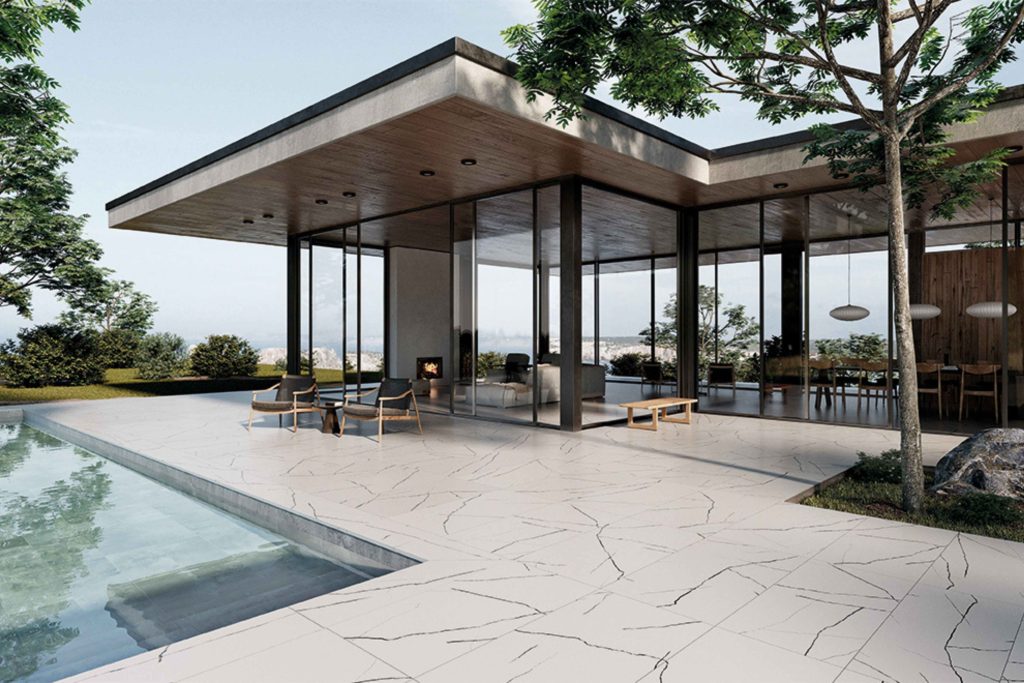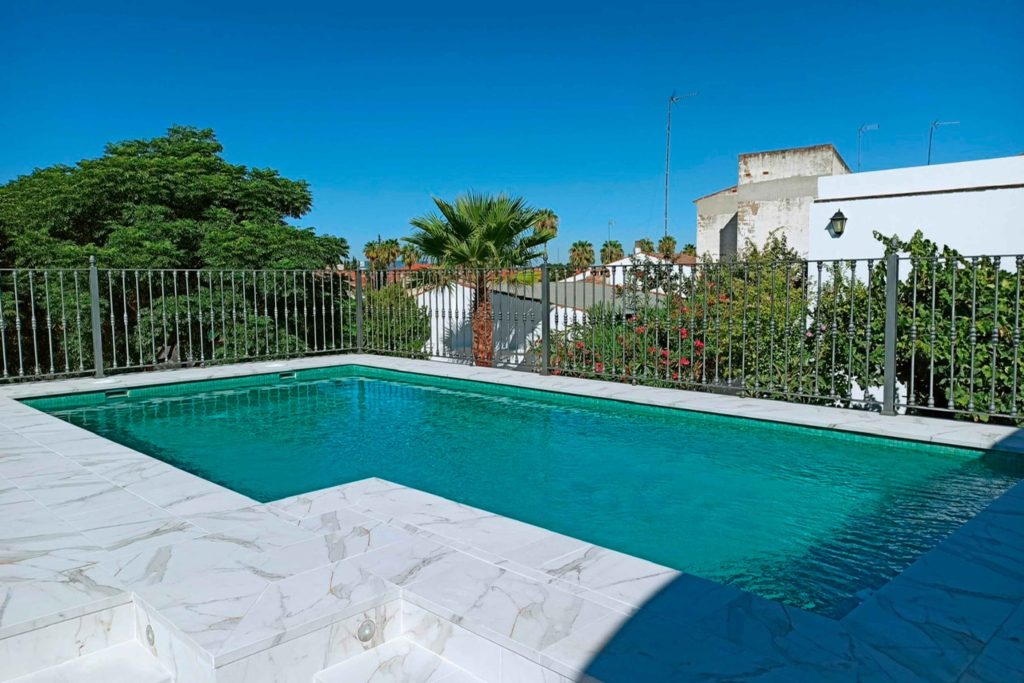 Marble effect flooring trends in 2023 will be focused on covering any room inside the home; from the dining room to the bedroom and even including more exposed and sensitive areas such as the bathroom or kitchen, where the technical requirements of your chosen material are more demanding. This is where the versatility and other properties of extruded tile come into play as a very safe bet thanks to its low porosity and antibacterial surface. When combined with outdoor flooring and thanks to its non-slip finishes, professionals will be able to design IN&OUT spaces to extend and join home interiors with outdoor areas.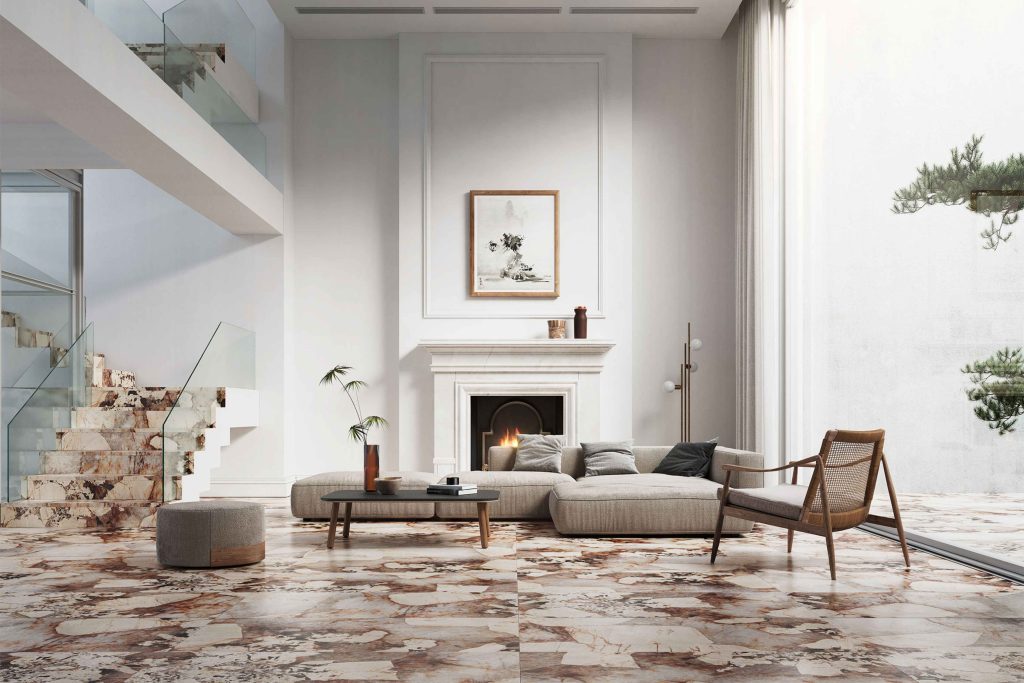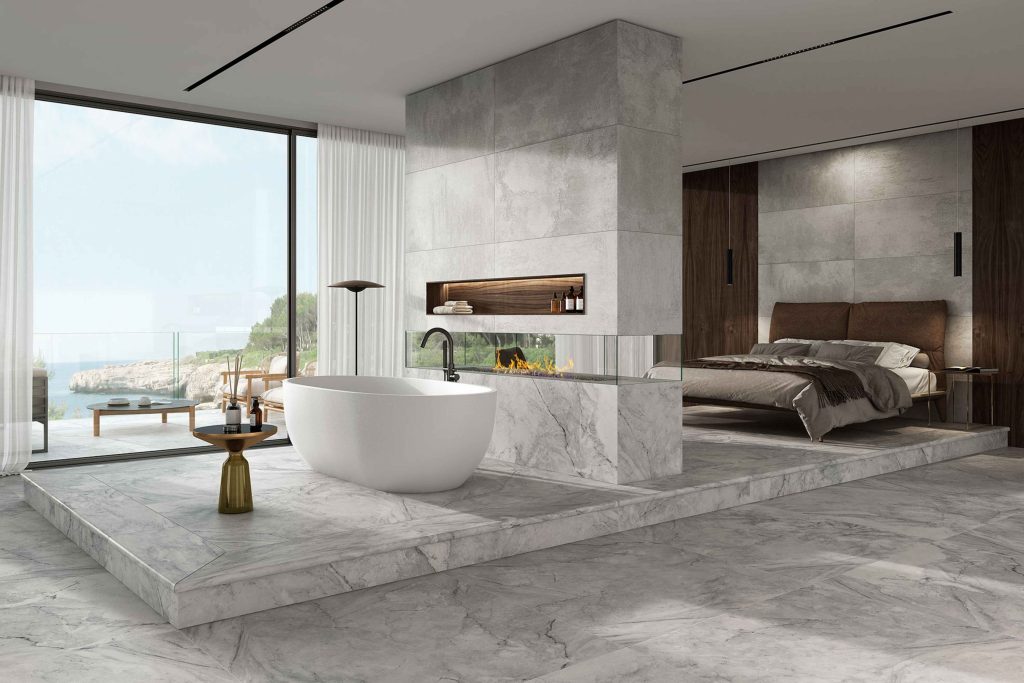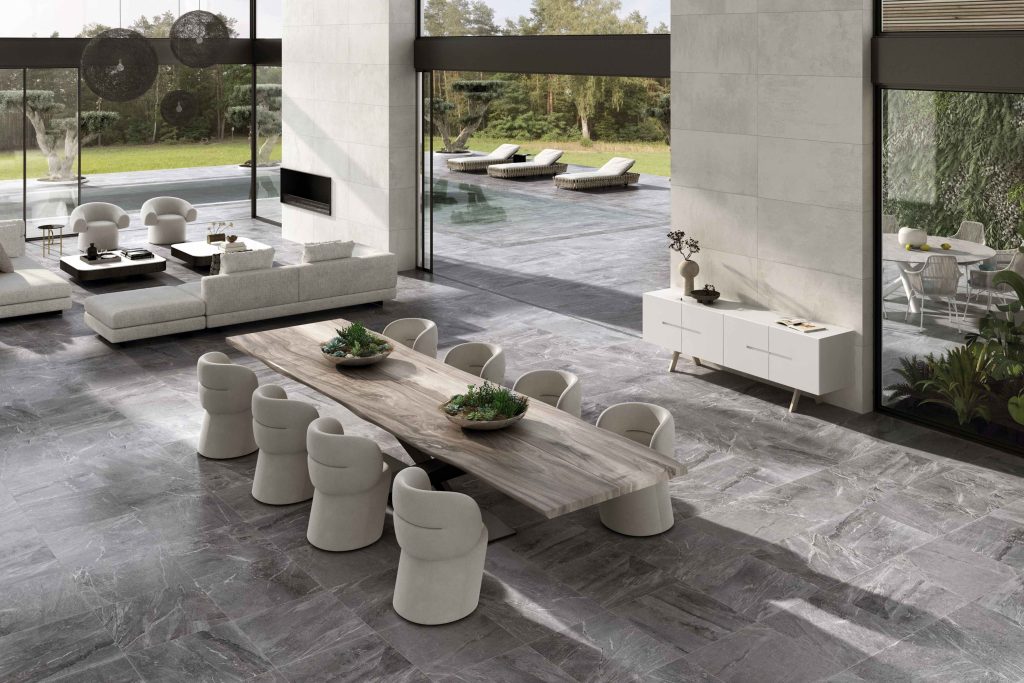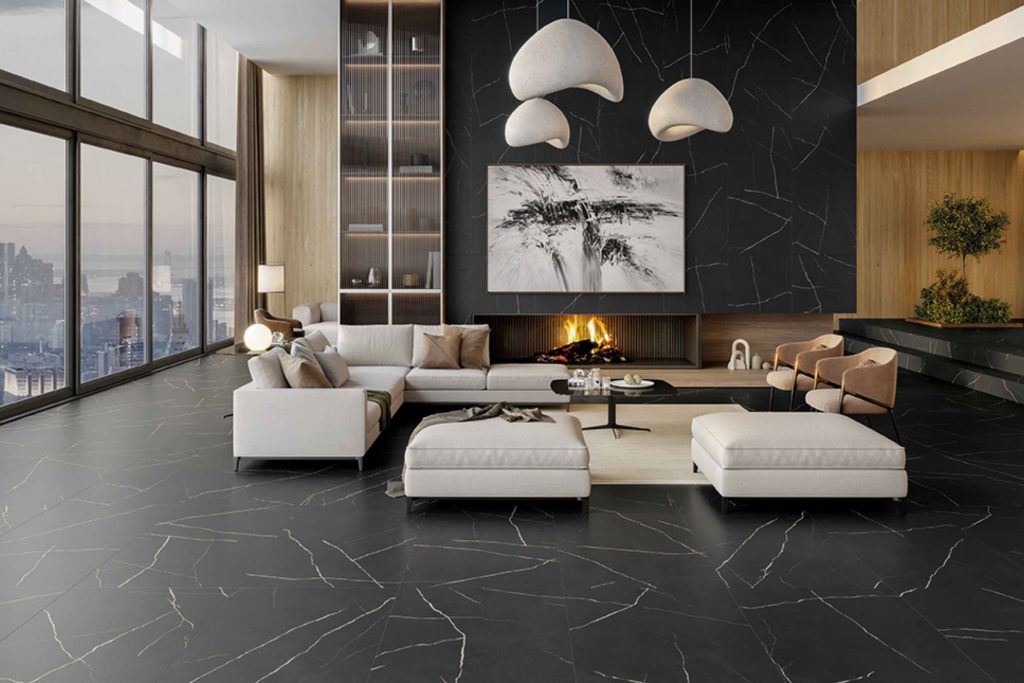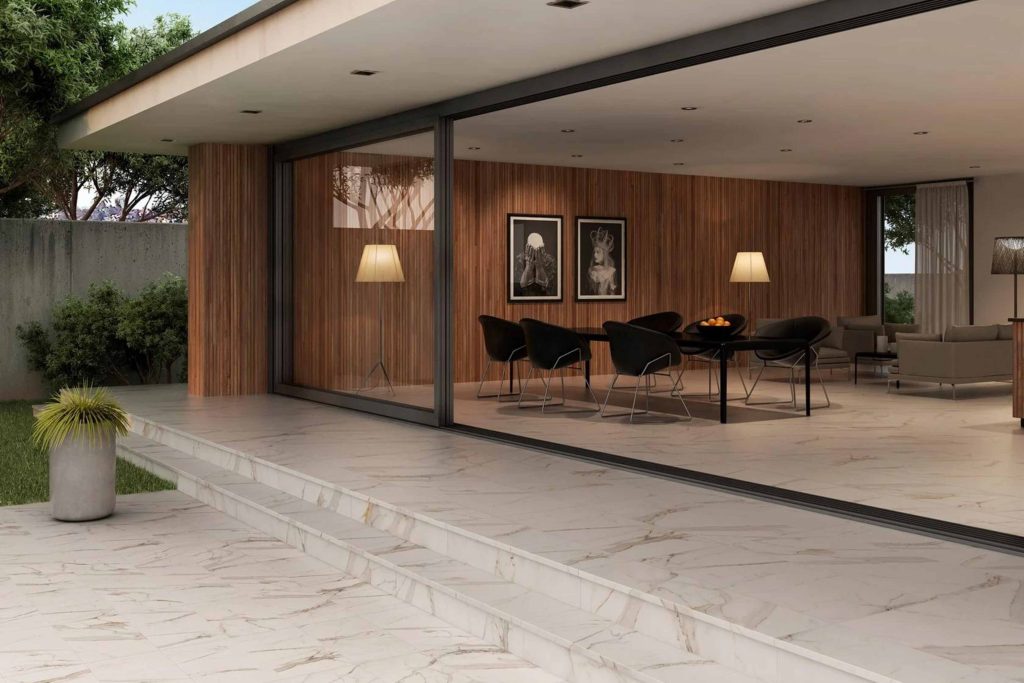 VISIT OUR WEBSITE AND DISCOVER ALL THE MARBLE COLLECTIONS THAT WILL BE SETTING NEW FLOORING TRENDS IN 2023