Indoor and Outdoor Design Trends 2023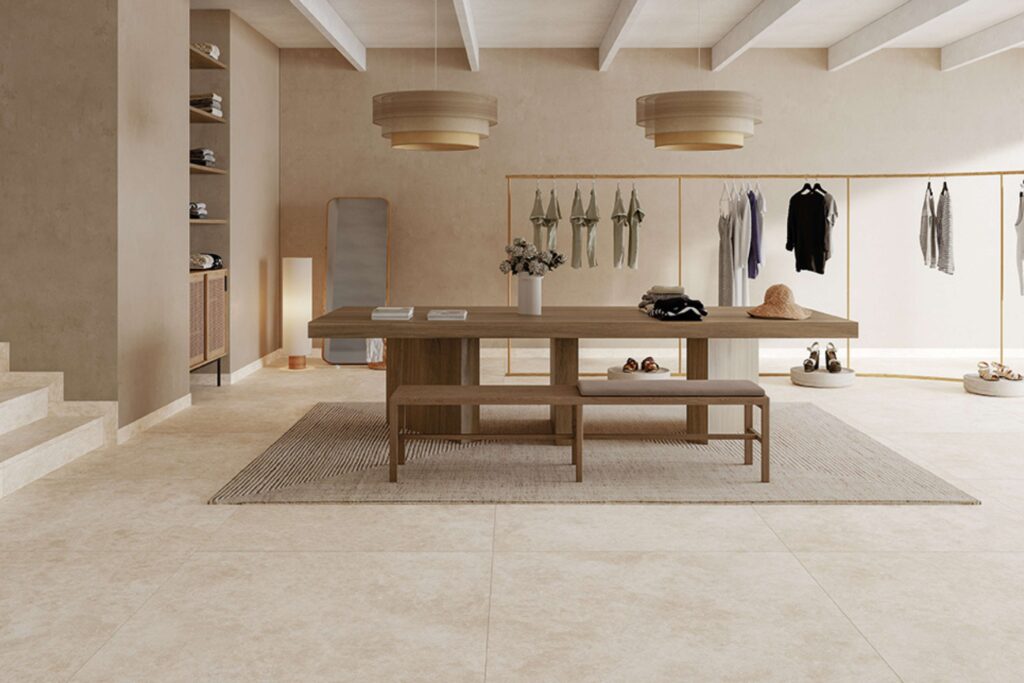 A stone finish and metallic surfaces will be strong indoor and outdoor design trends for next year. Alongside marble - a design choice that will be as popular as ever in 2023 - , these three options will become a genuinely unbeatable arsenal for architects and interior designers for any project based on new and innovative designs.
Discover all the finishes that will reign over the most innovative and cosmopolitan indoor and outdoor spaces next season with Exagres.
Indoor and Outdoor Design Trends 2023
Latest interior design trends
Dining room, bedroom, kitchen or bathroom; any indoor space you can imagine will shine brighter with these indoor and outdoor design trends. The cutting-edge finish of metal or the most remarkable natural feel of Belgian stone; these will be the big stars of interior design projects next year.
Elegance, harmony, avant-garde innovation and natural looks are the characteristics that best define the top interior design trends for 2023, of which such collections as Cosmos and its elegant metallic finish or Ardenas for a more organic natural design option are two perfect examples.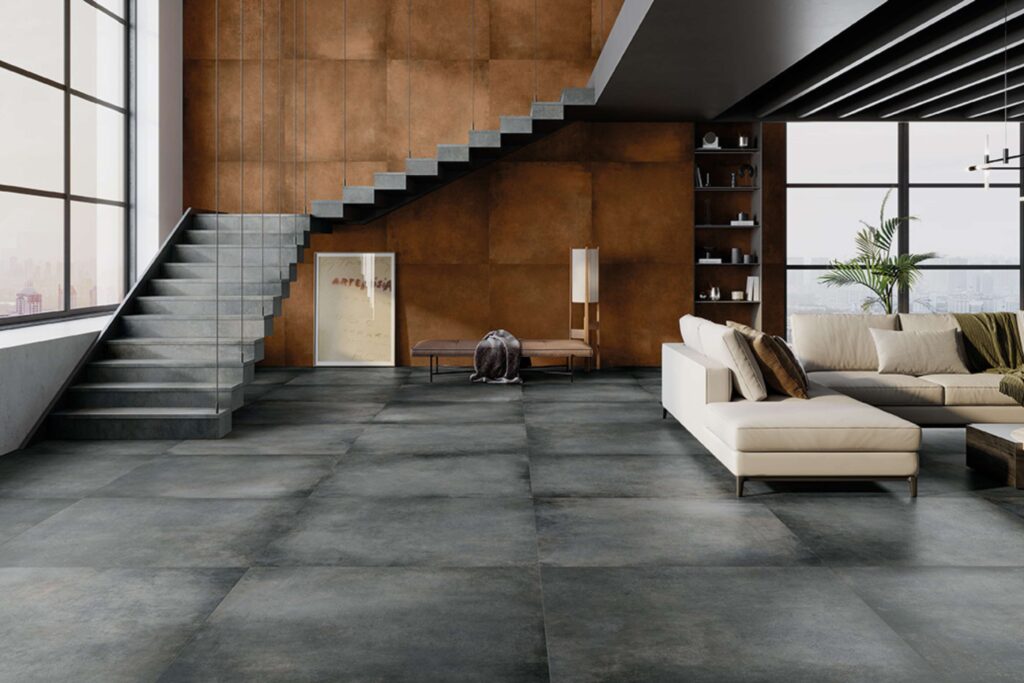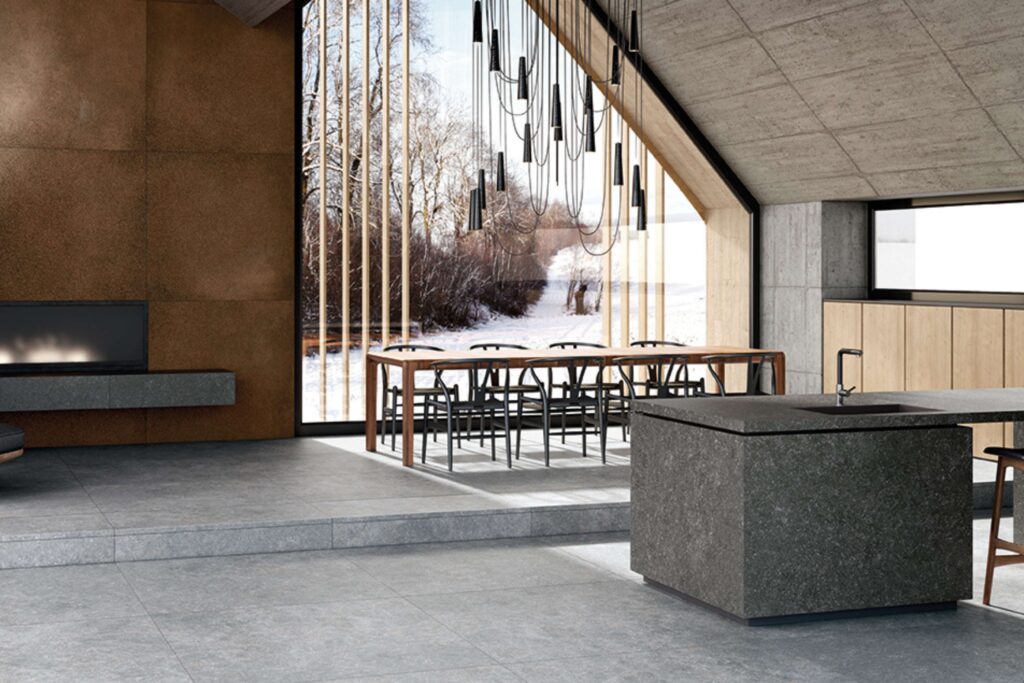 From this range of finishes, it is worth highlighting those in shades of grey - both the lighter and brighter versions and the darker, more elegant options. Paying attention to the details will also be essential, so the availability of special pieces in the same finish for steps, joints and unique locations will be a must.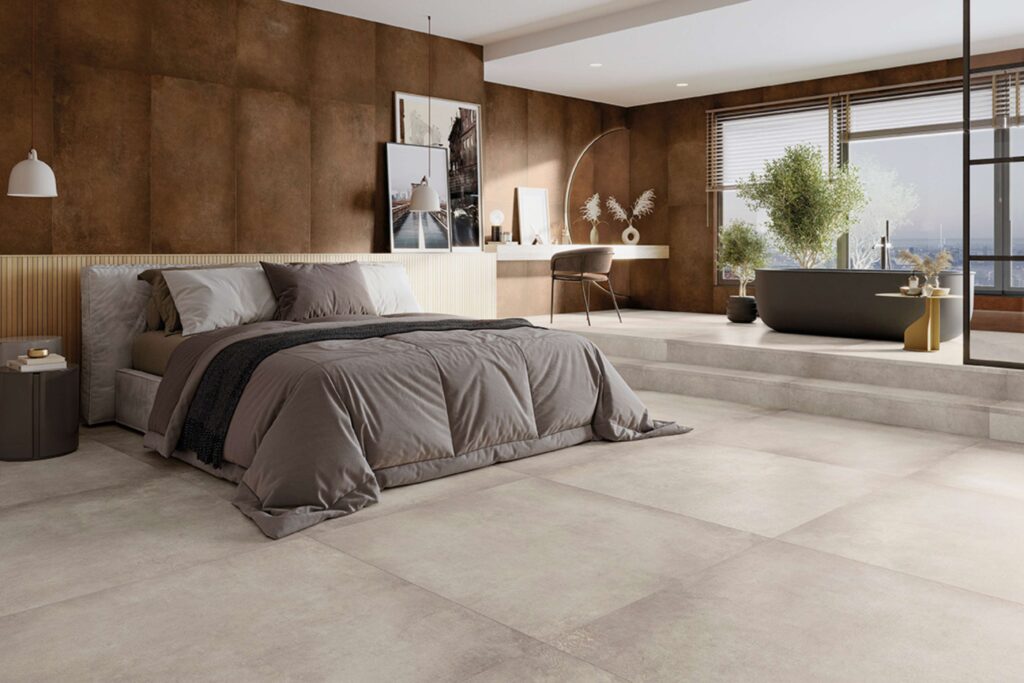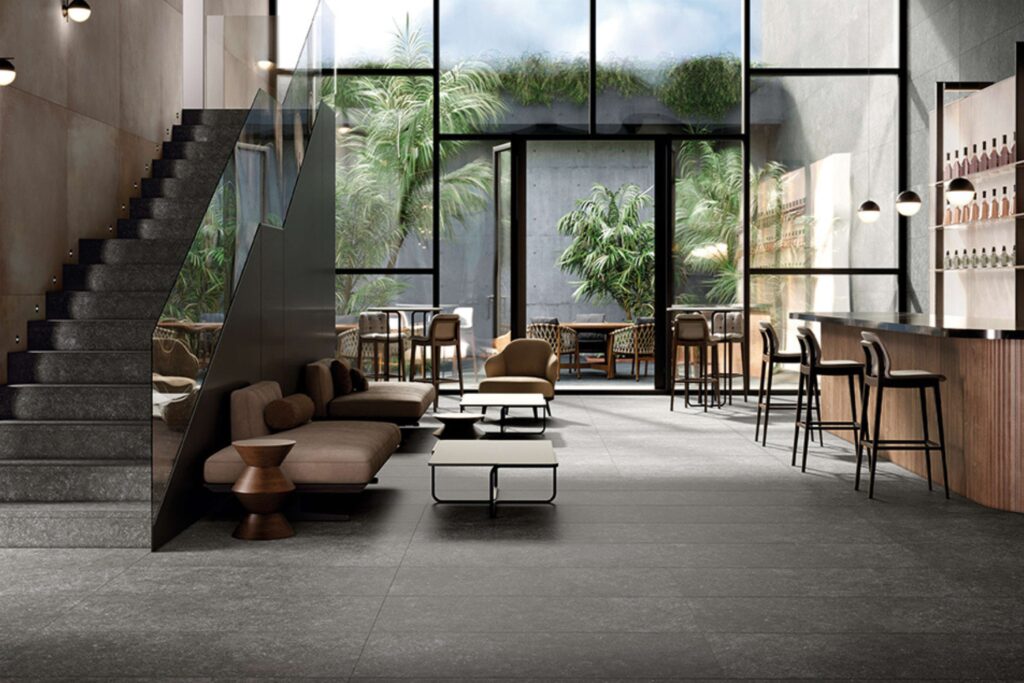 Latest outdoor design trends
Thanks to the incredible versatility of extruded tile, these trends will also be seen in outdoor spaces and will facilitate the design of IN&OUT projects. Fully capable of meeting all the highly demanding technical requirements inherent to these spaces, both the metallic finish of Cosmos and the natural look of Ardenaswill be able to transform any space, whatever surface needs to be covered: patio, terrace, garden or swimming pool.
The special pieces and the C-3 · R11/R12 non-slip finish are essential and necessary qualities to look for when choosing a material and collection for your outdoor designs. Both the Cosmos and Ardenas ranges include everything you need to cover patios, terraces, gardens and swimming pools for a completely safe result, while also offering an impeccable aesthetic finish.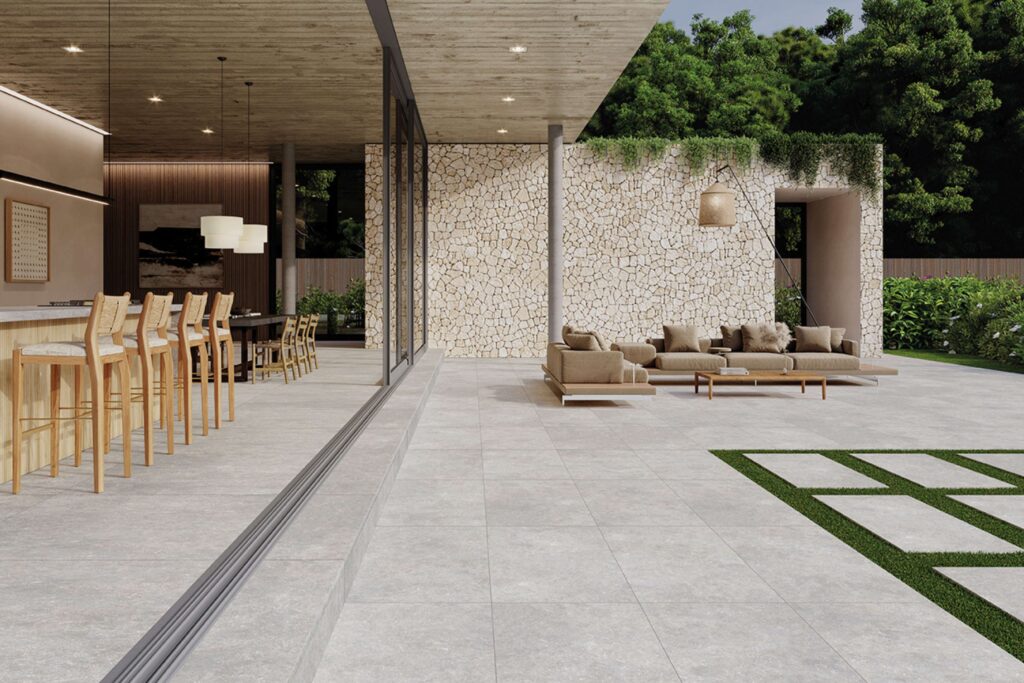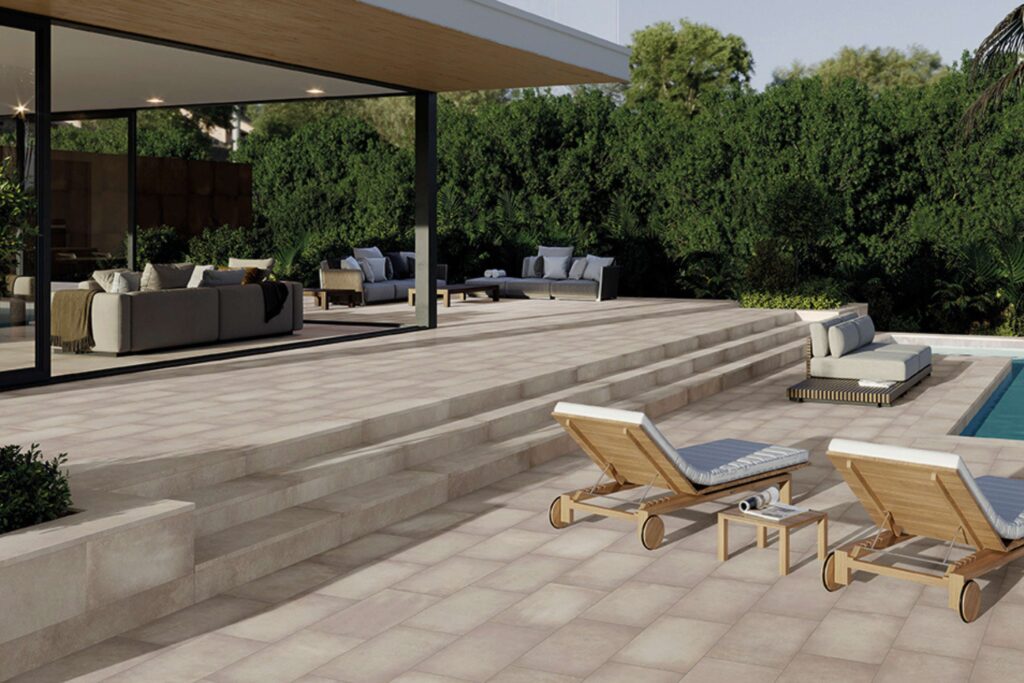 The many indoor and outdoor design trends, especially the latter, also offer the option to pave in multi-format style, something that will become increasingly popular next year as it enhances the design possibilities for all sorts of projects.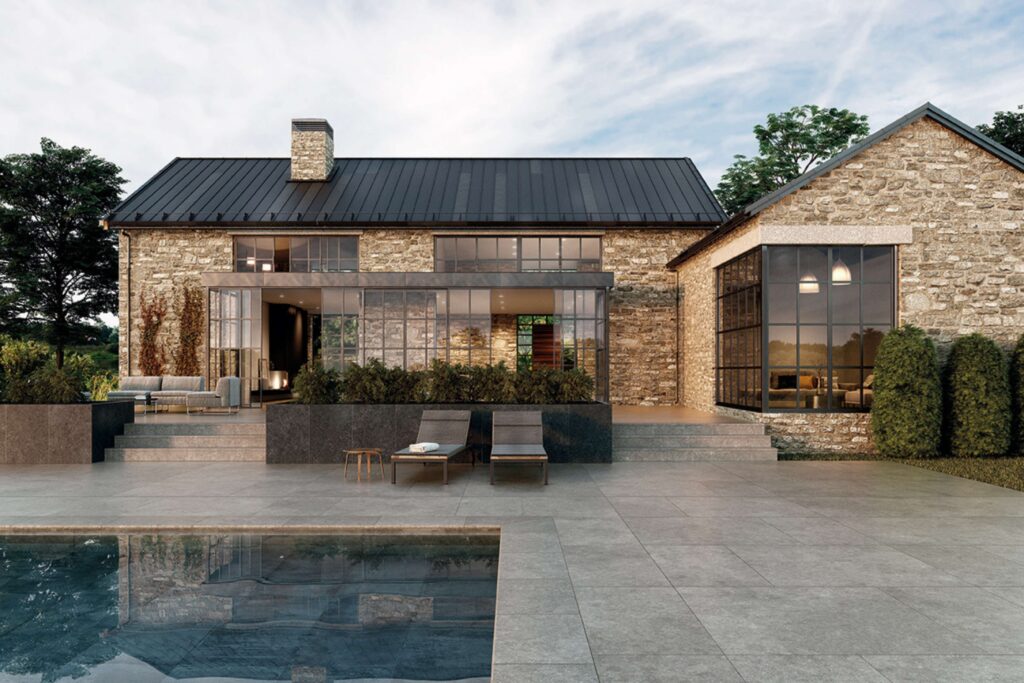 Another important trend that will consolidate its popularity next season is the rise of 20mm thickness paving tiles. Especially designed for outdoor spaces, this thickened raised access flooring material enhances certain other features, such as strength and durability, thanks to its thickness and the manufacturing process used. Similarly, its huge versatility allows for various installation systems: over lawn, over gravel, raised and the classic traditional method.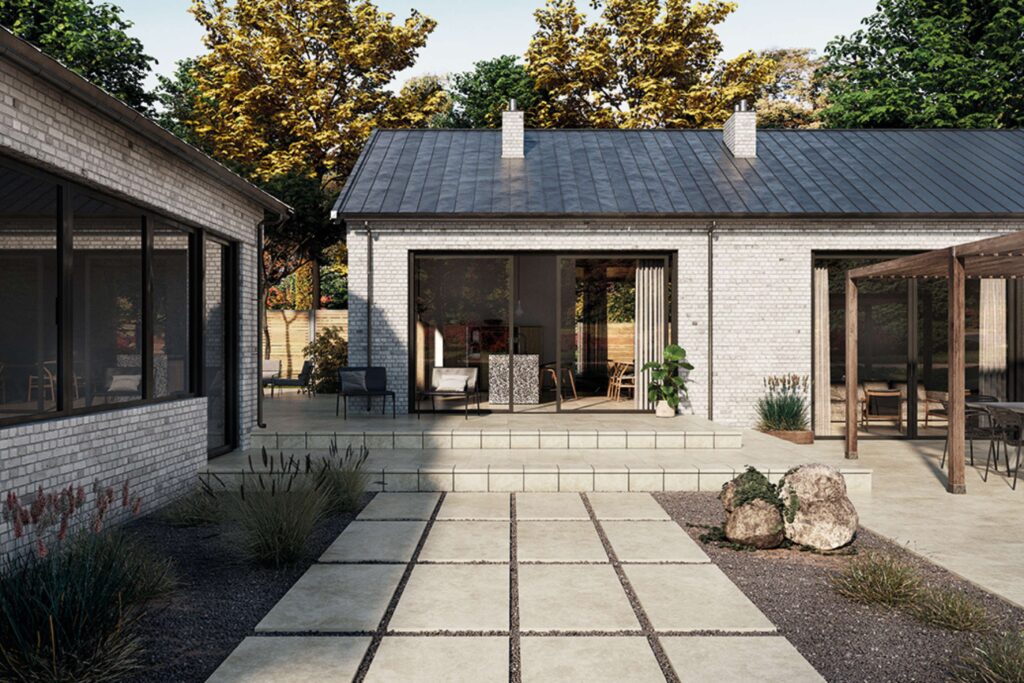 VISIT OUR WEBSITE AND DISCOVER ALL THE PERFECT COLLECTIONS FOR FOLLOWING THE LATEST INDOOR AND OUTDOOR DESIGN TRENDS