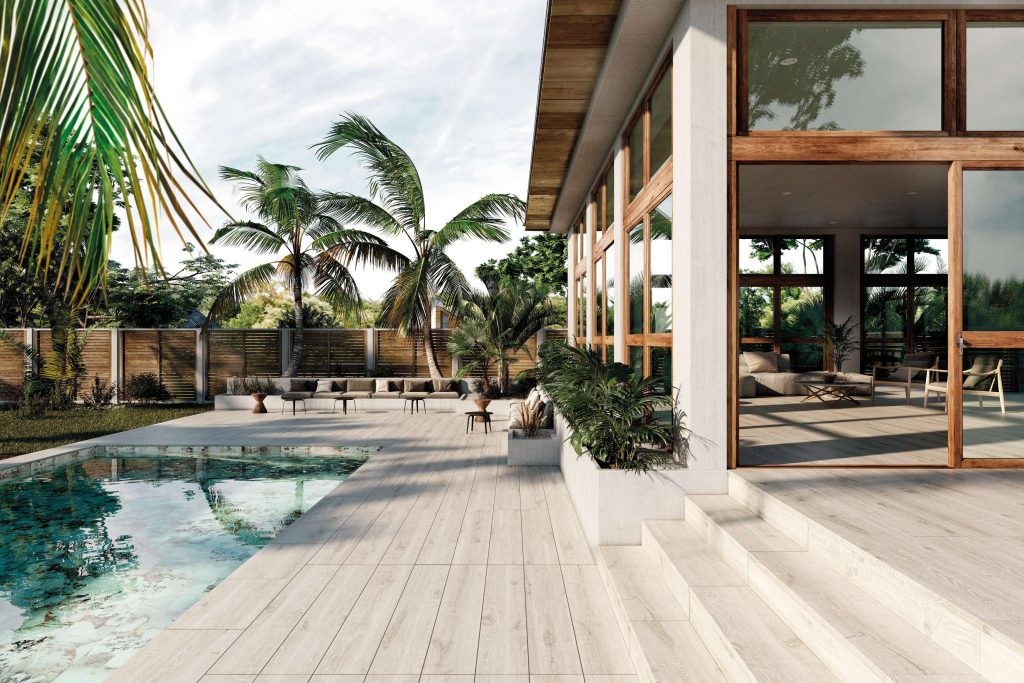 Outdoor stair steps are crucial parts which really make a mark on the finishing look of any pool, terrace or patio project. Nowadays, the decorative possibilities that can be offered by outdoor stair steps are endless as you can design spaces that are visually homogeneous and clean, not to mention attractive and with all the technical and safety features required.
Essential characteristics of outdoor stair steps
Swimming Outdoor areas are constantly exposed to the elements as well as changes in the weather and everything that comes with that. That's why you must choose good materials that are robust and available in special pieces such as step treads. Exagres extruded stoneware and porcelain tiling has become the most highly recommended outdoor ceramic stair step material, especially in view of the excellent technical and aesthetic benefits.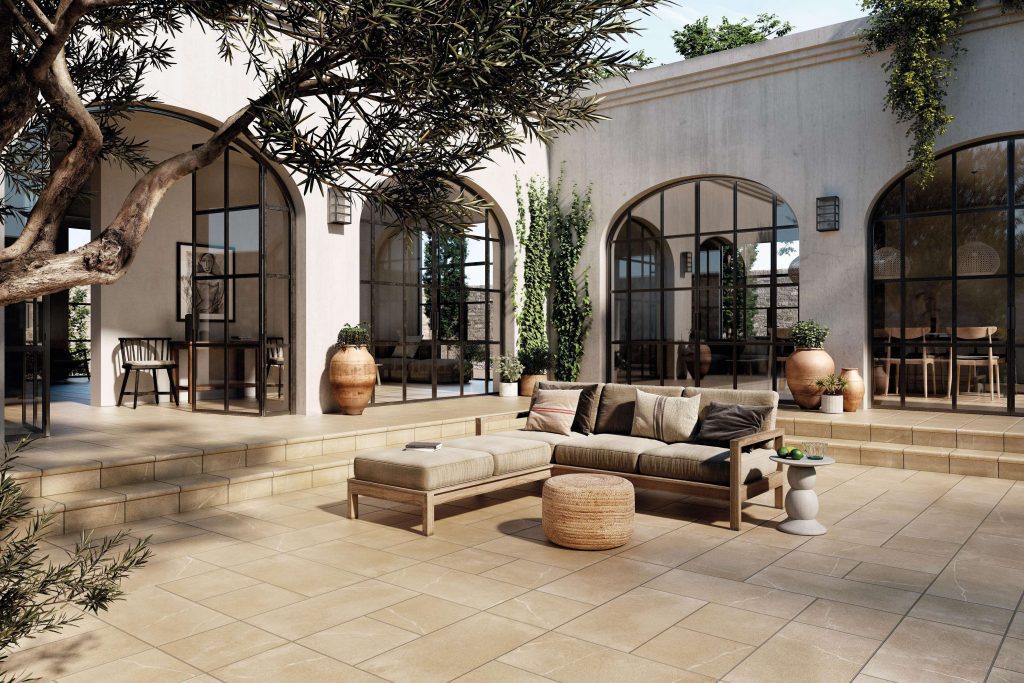 Resistencia and durability outside, to maintain all their technical and aesthetic characteristics intact over time.
Low porosity, a quality that makes it so the material doesn't absorb any moisture and is resistant to stains, equipping the surface with antibacterial properties.
A C3/R11-R12 non-slip finish for greater safety against slipping and falling on wet floors.
Easy cleaning and low maintenance with just soap and water.
A large variety of designs in marble, wood, cement, stone, metal, etc.
Various step tread morphologies available such as Fiorentino, 120 or 150 straight, 120 or 150 HR step treads and squared, among others.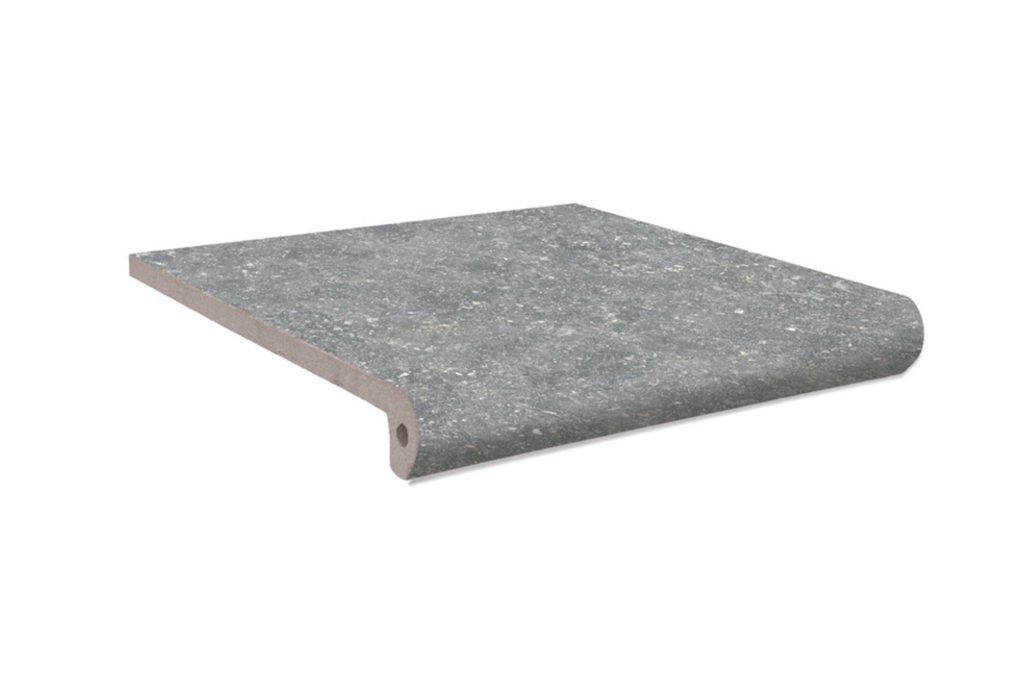 LARGE FORMAT - FROM 120 CM TO 150 CM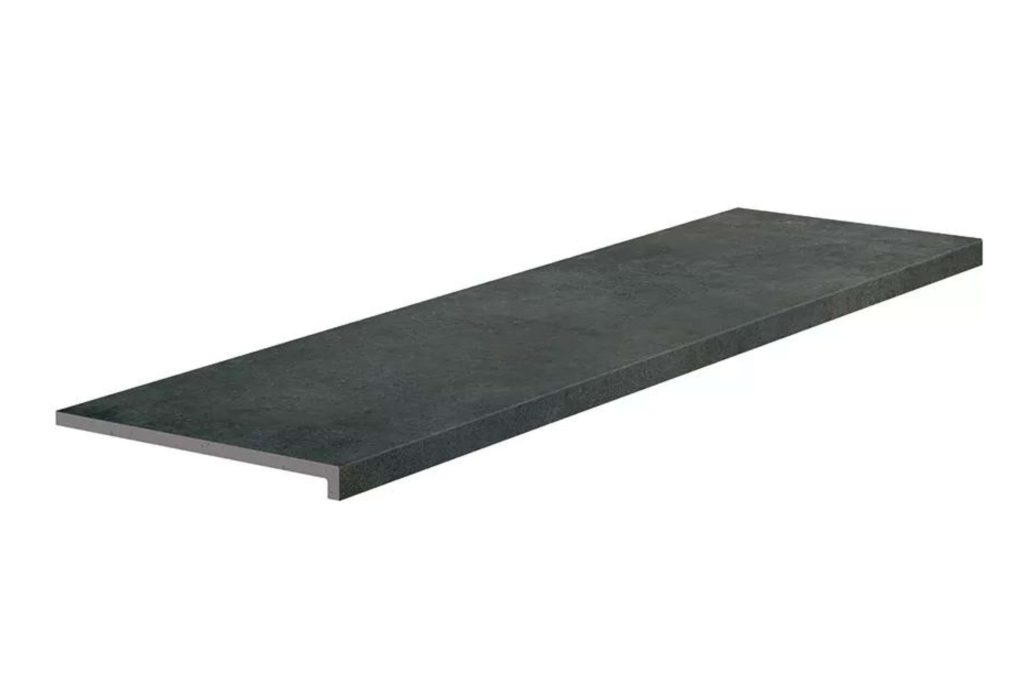 Depending on the morphology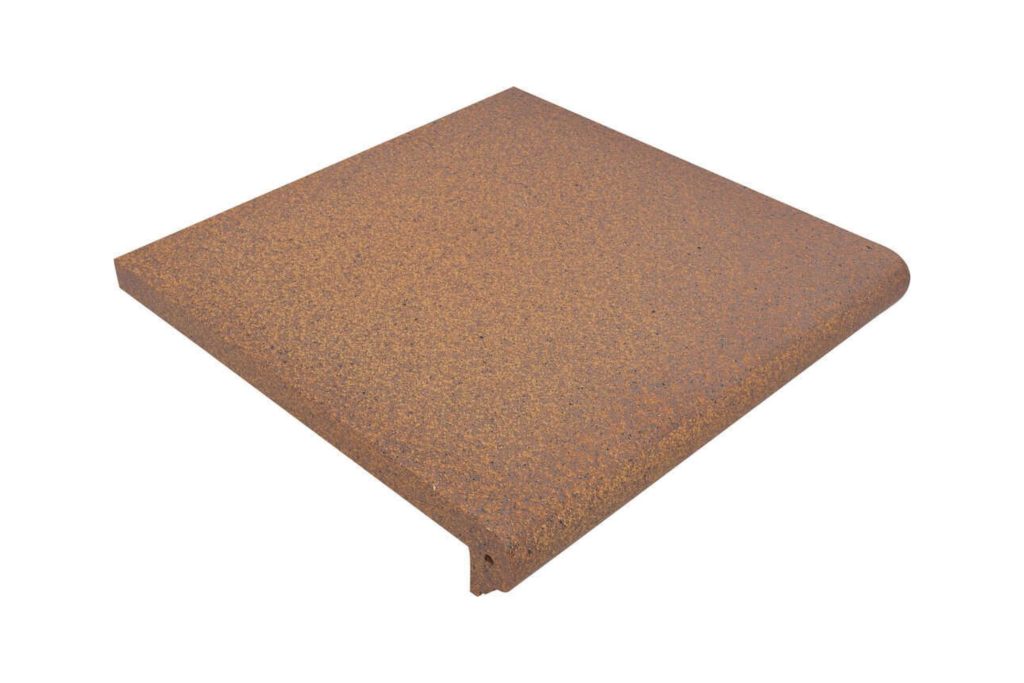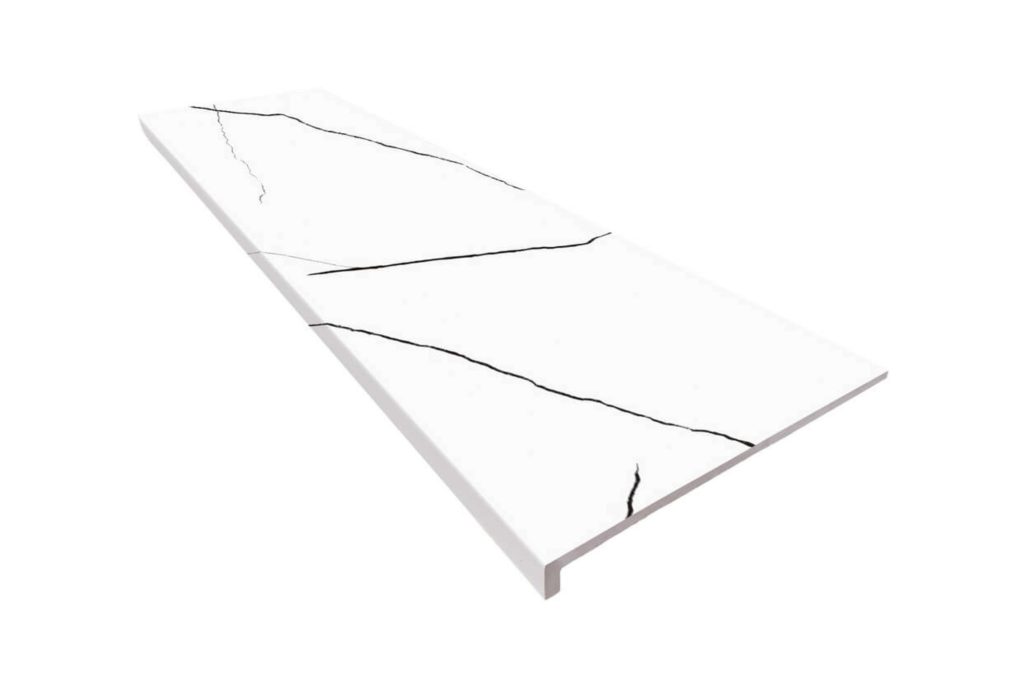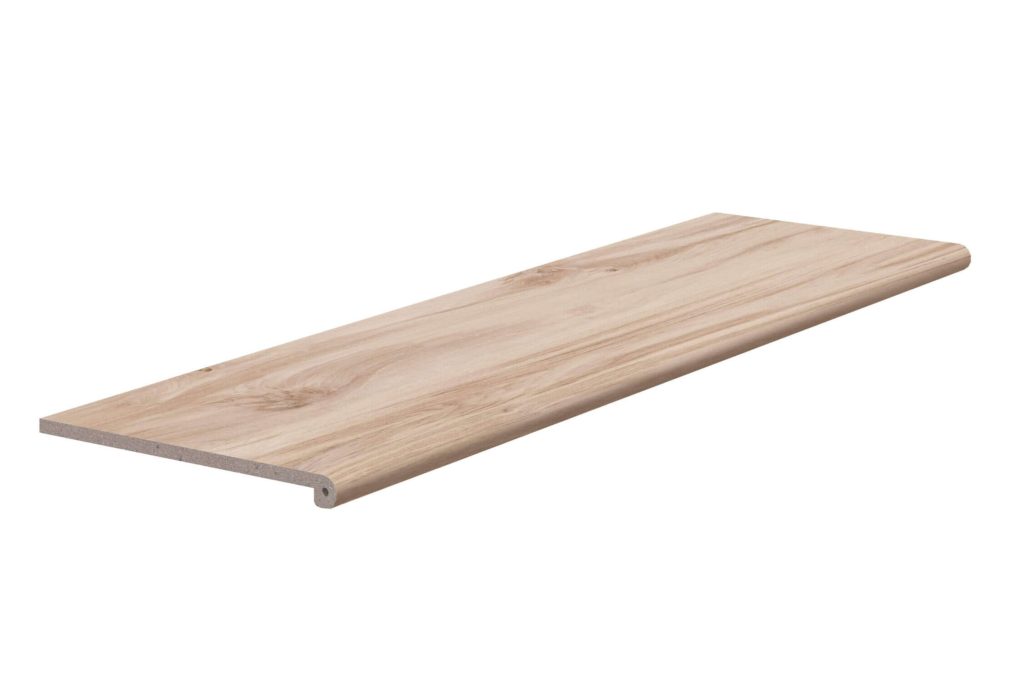 An extensive catalogue of outdoor stair steps
At Exagres, we have a large variety of choices available in outdoor stair steps, both as concerns the aesthetic finishes as well as the formats and morphology. If you'd like more information on the step tread that best matches your project, you can contact us commitment-free.