Gresan: a versatile, sustainable and designer construction material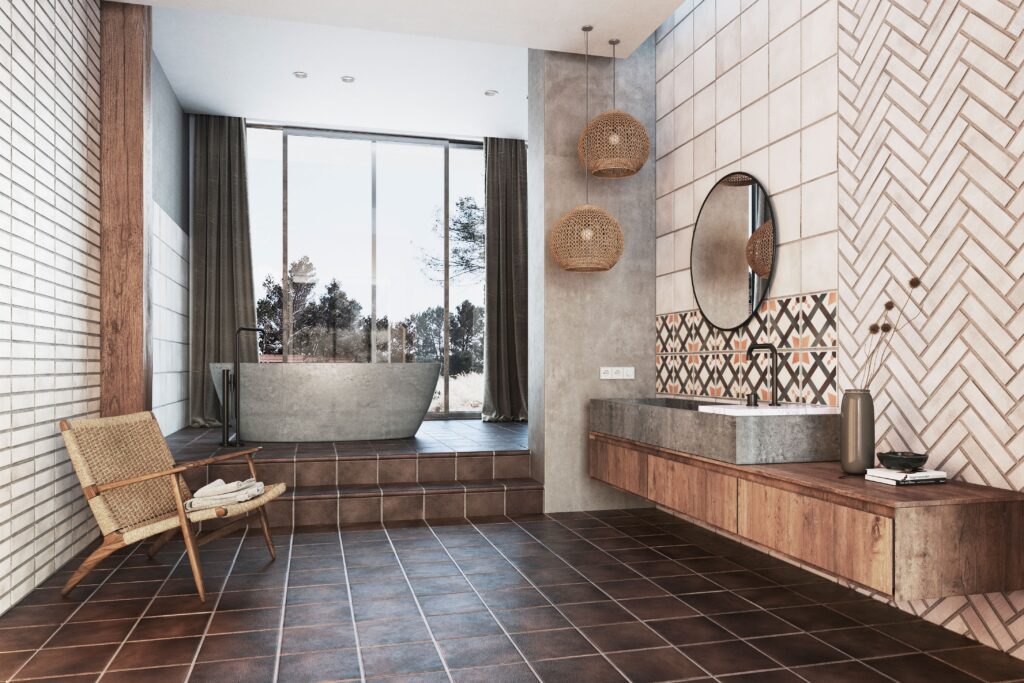 The recent additions to the Gresan catalogue, the most natural and sustainable product line from Exagres, have made a firm commitment to design and given a very interesting twist to the brand. These new collections join the already established Albarracín, Natural and Ónix collections to offer a highly complete range in which the many usage and installation options provided by the product make a huge difference.
Versatility, design and sustainability are qualities that come together perfectly in the Gresan collection. Suitable for installation in residential areas and commercial spaces, as well as in swimming pools and wet rooms, this versatile material has become one of the best construction materials available today.
The Gresan collections are perfect for both outdoor spaces (Oria, Natural, Albarracín and Ónix) and indoor spaces (Ordesa and Oria), offering the option to design spaces based on aesthetic continuity. Gresan can be used to cover floors, walls, bathrooms, kitchens, terraces and swimming pools, as well as areas with unique construction requirements.
In commercial spaces, such as stores or restaurants, the Gresan collections bring highly characteristic added value by offering the perfect balance between functionality and aesthetic beauty. Furthermore, because it is an ultra-strong and long-lasting material that is easy to clean and offers numerous decorative possibilities, it is the most suitable construction solution for commercial spaces with high technical and aesthetic demands.
Swimming Pools and Wet Rooms
The Gresan collection offers solutions for swimming pools and wet rooms through a range of high-performance products. One of the most outstanding features it brings to these spaces is the additional hygiene offered by each piece. Due to the characteristic extrusion manufacturing process, the resulting product prevents the appearance of bacteria, fungi, mould and dirt.
At a purely construction level, Gresan has a wide range of formats in extremely tough unique pieces that offer specific technical solutions for covering projects in bathrooms, swimming pools, bathhouses, spas and wellness spaces. Each one of the collections also meets every user safety requirement thanks to the non-slip properties provided by the C3 · R11/R12 finish.
Gresan can be used to undertake renovations and create modern spaces with a traditional look. Furthermore, the need for sustainable materials that help look after the environment means that the Gresan collections are the perfect option for modern remodelling and renovation projects in which sustainability is a crucial factor in the final choice.