New 20 mm Outdoor Floor Tiles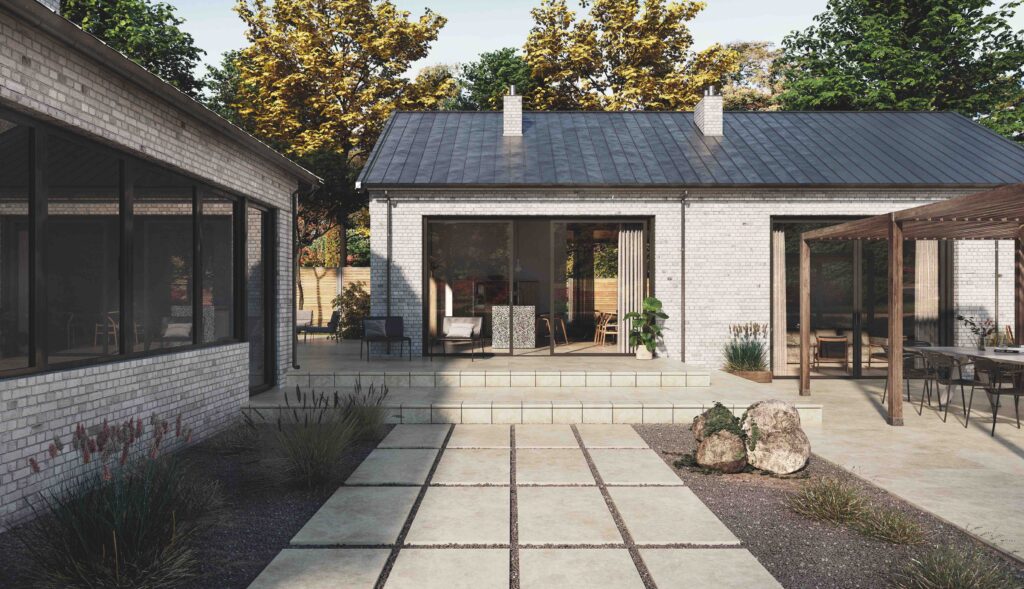 Exagres has recently launched its new 20 mm outdoor floor tiles; a new tile thickness that completes the extensive range of special pieces and non-slip finishes from the brand that makes it a benchmark for ceramic tiles that have been especially designed for outdoor use.
20 mm outdoor floor tiles
The advantages of 20 mm outdoor floor tiles
The 20 mm outdoor floor tiles offer thickened raised access flooring with technical properties for outdoor areas that are enormously enhanced by the thickness and manufacturing process. Launched as part of the new stone effect Ardenas collection, these new 20 mm outdoor floor tiles from Exagres offer some great advantages to architects and professionals when deciding how to pave outdoor areas, whether for public or private projects.
Architects and construction professionals will find that the new 20 mm porcelain outdoor tiles from Exagres offer a constructive solution that guarantees all the technical properties of durability and safety they need for their outdoor projects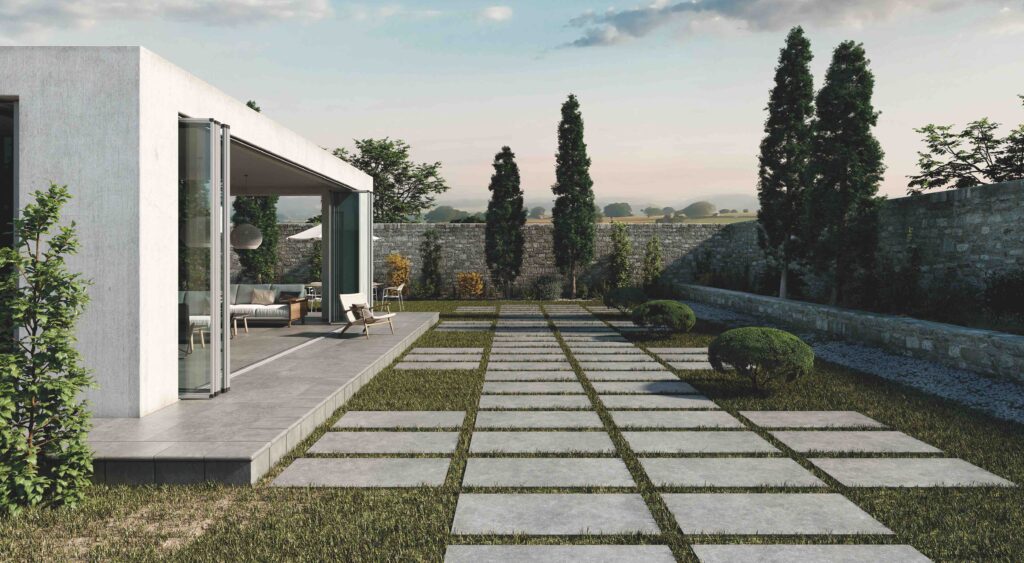 Their many benefits include: easy installation (no sealing required), replacement and cleaning; a non-slip finish; resistance to stains, moss and mould; resistance to frost and sudden temperature changes; resistance to acids, chemical agents and salts; resistance to light traffic and scratching; resistance to discolouration. They also represent an environmentally friendly choice, offer low maintenance costs and their application possibilities are many and varied.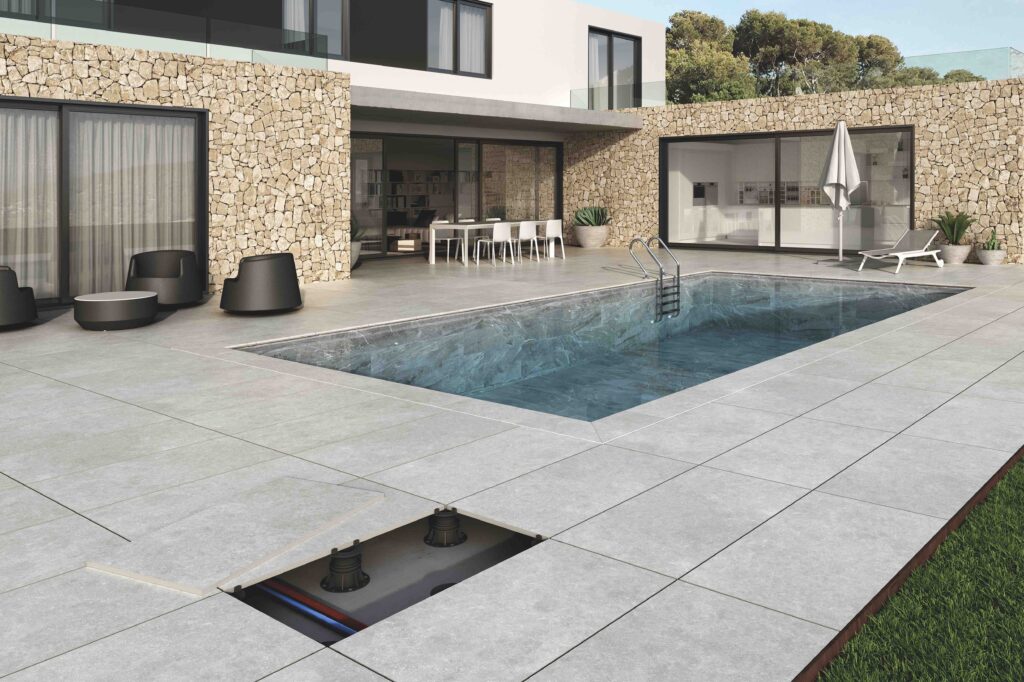 Applications for 20 mm outdoor floor tiles
In terms of where the 20 mm outdoor floor tiles can be installed and used, the options are almost infinite. This new thickness in a 60 x 120 cm format is designed to withstand all sorts of external aggression while maintaining technical and aesthetic integrity. Regarding the latter, this thickened raised access flooring also enables the design of IN&OUT spaces because the same design from the Ardenas collection can be used for both indoor and outdoor spaces to thereby guarantee aesthetic continuity for the project overall.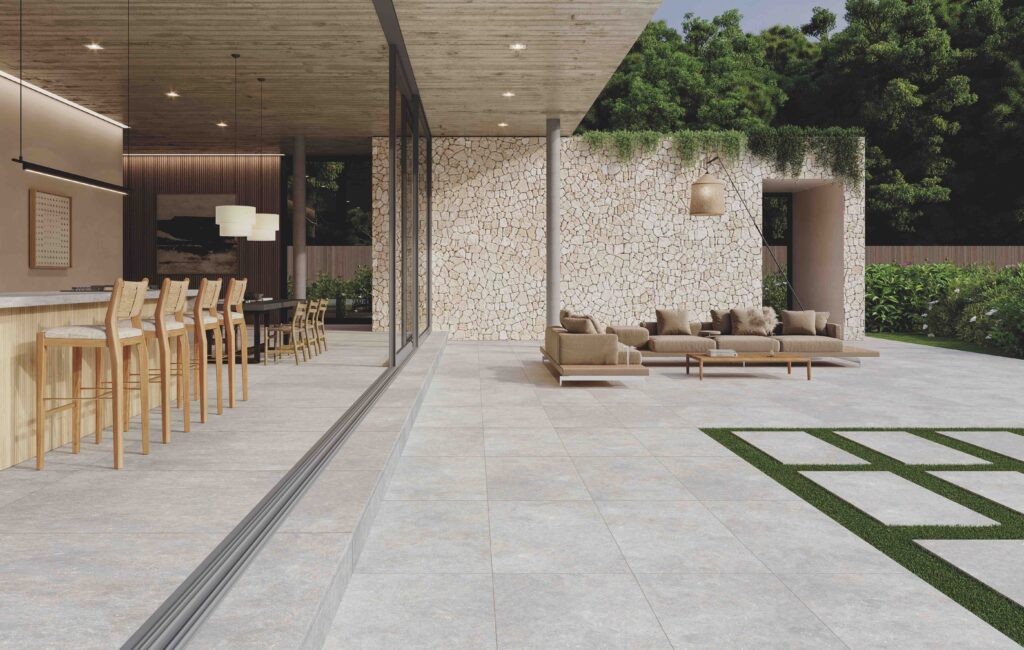 The new 20 mm outdoor floor tiles from Exagres can be used in a wide range of different places, such as: swimming pools, terraces, patios, gardens or stairways; beachside businesses or restaurants with outdoor areas; or as paving in public outdoor spaces, car parks, garages and similar high-traffic areas. These are just a few of the many possible applications. Furthermore, this kind of raised access flooring is very popular as a way to level a floor and remove any inclines.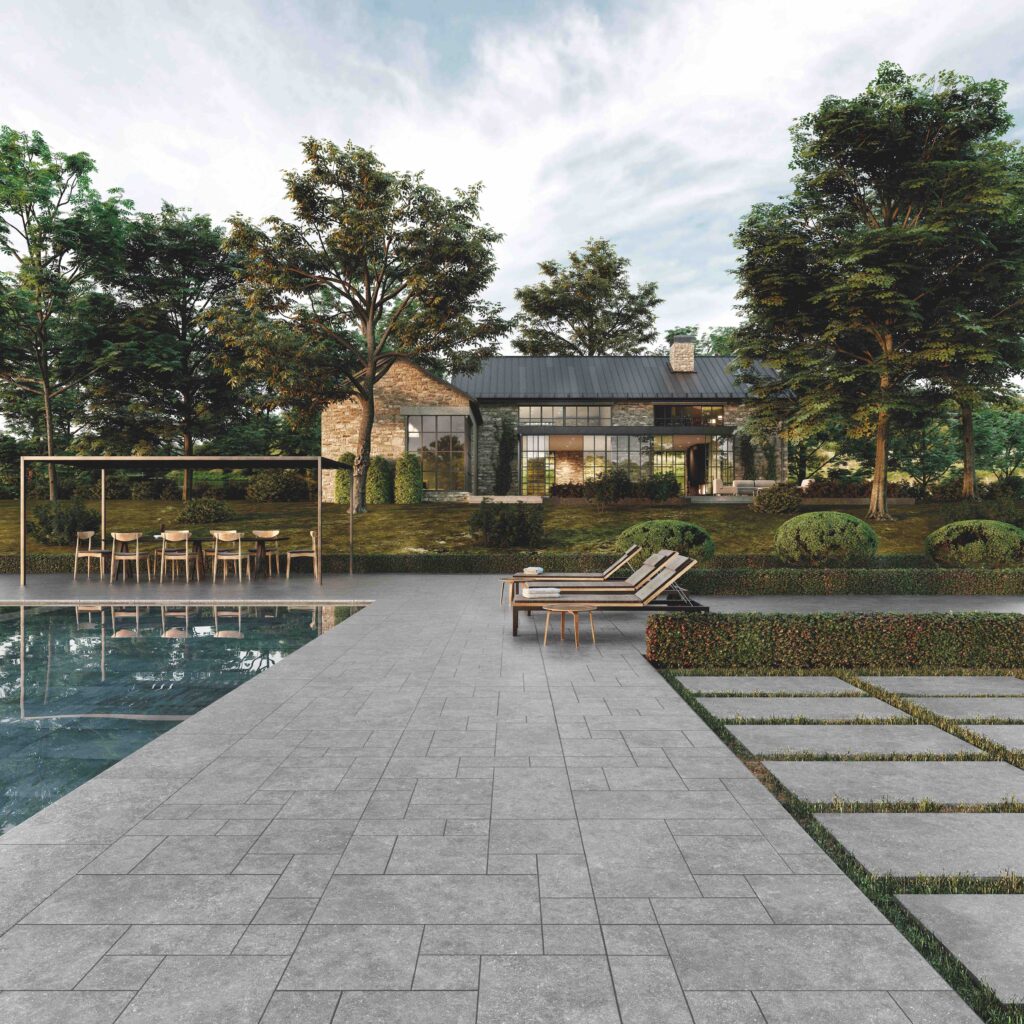 20 mm installation systems
Another of the fundamental and outstanding features of the 20 mm outdoor floor tiles from Exagres is their versatility in terms of installation. They are fully customisable and can be adapted to suit the specific requirements of any outdoor space design.
Besides the traditional installation system, these 20 mm outdoor floor tiles can be placed directly onto any lawn or gravel without the need for specific constructive preparation work. Finally, they can also be used as part of a raised flooring system to enable cables and wiring to be concealed underneath, thus perfectly safeguarding the terrace aesthetic and helping to drain water in outdoor areas.
IF YOU NEED ANY MORE INFORMATION ABOUT OUR NEW 20 MM THICKENED FLOOR TILES, PLEASE DO NOT HESITATE TO GET IN TOUCH WITH US . WE WILL BE THRILLED TO ANSWER ALL YOUR QUESTIONS