EXADECK | Raised access technical flooring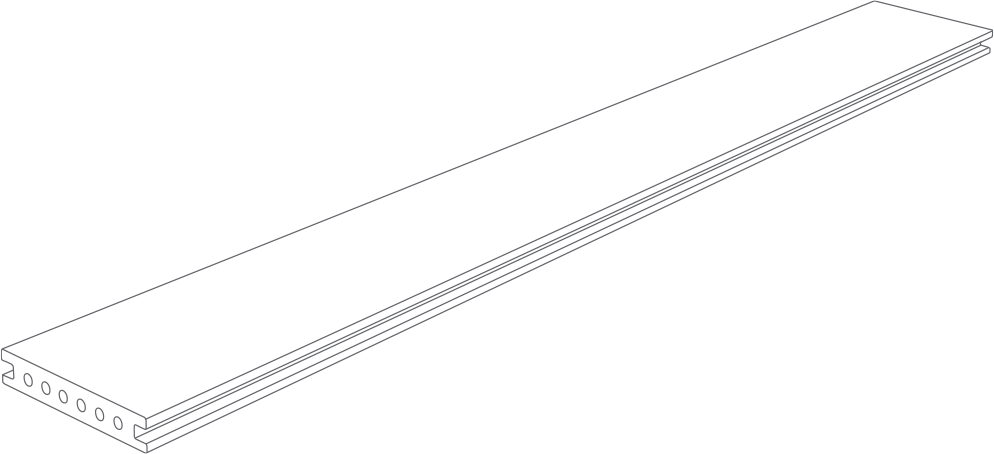 EXADECK is raised access technical flooring made up of ceramic slats. The exclusive assembly system makes for quick and flexible laying for an easy-to-install porcelain tile deck without any specific tools.
One of its main features is the raised system supported on stringers which enables a simple and convenient distribution of pipework and wiring underneath.
Exadeck also offers the advantages of a floating floor system, such as the individual removal of each slat, making access to the area underneath very easy for whatever reason.
EXADECK raised access technical flooring is an innovative solution of great interest to architects and opinion leaders given its technical features and elegant design.
Some of its most outstanding technical characteristics are its non-slip properties, even when wet, as well as its mechanical and abrasion resistance.
With the natural look of wood yet not all the constant and costly maintenance wood involves, EXADECK technical flooring tiling has been launched onto the market with an updated Yoho design - a series inspired by wood in five tones (Oak, Maple, Natural, Teca and Antico). The modern style perfectly fits with any space, combining aesthetics, resistance and durability with easy assembly and maintenance.
Advantages of raised access technical flooring
EXADECK raised access technical flooring offers numerous advantages over traditional deck floor tiling. Some of its main features include immense resistance to extreme weather conditions, making it an ideal product for outdoor installation in environments where moisture can be a problem for wood, resin, plastic and other types of materials.
Furthermore, its high mechanical resistance to breakage and abrasion makes this innovative porcelain tile decking system suitable for heavy traffic areas. The click installation system means project completion times are much shorter because of the quick and easy way this product can be used.
Its fireproof characteristics ensure safety and an unchanging appearance. Its resistance to frost with near-zero water absorption and thermostability means that EXADECK can withstand sudden temperature changes and the resulting expansion/contraction as non-deforming material.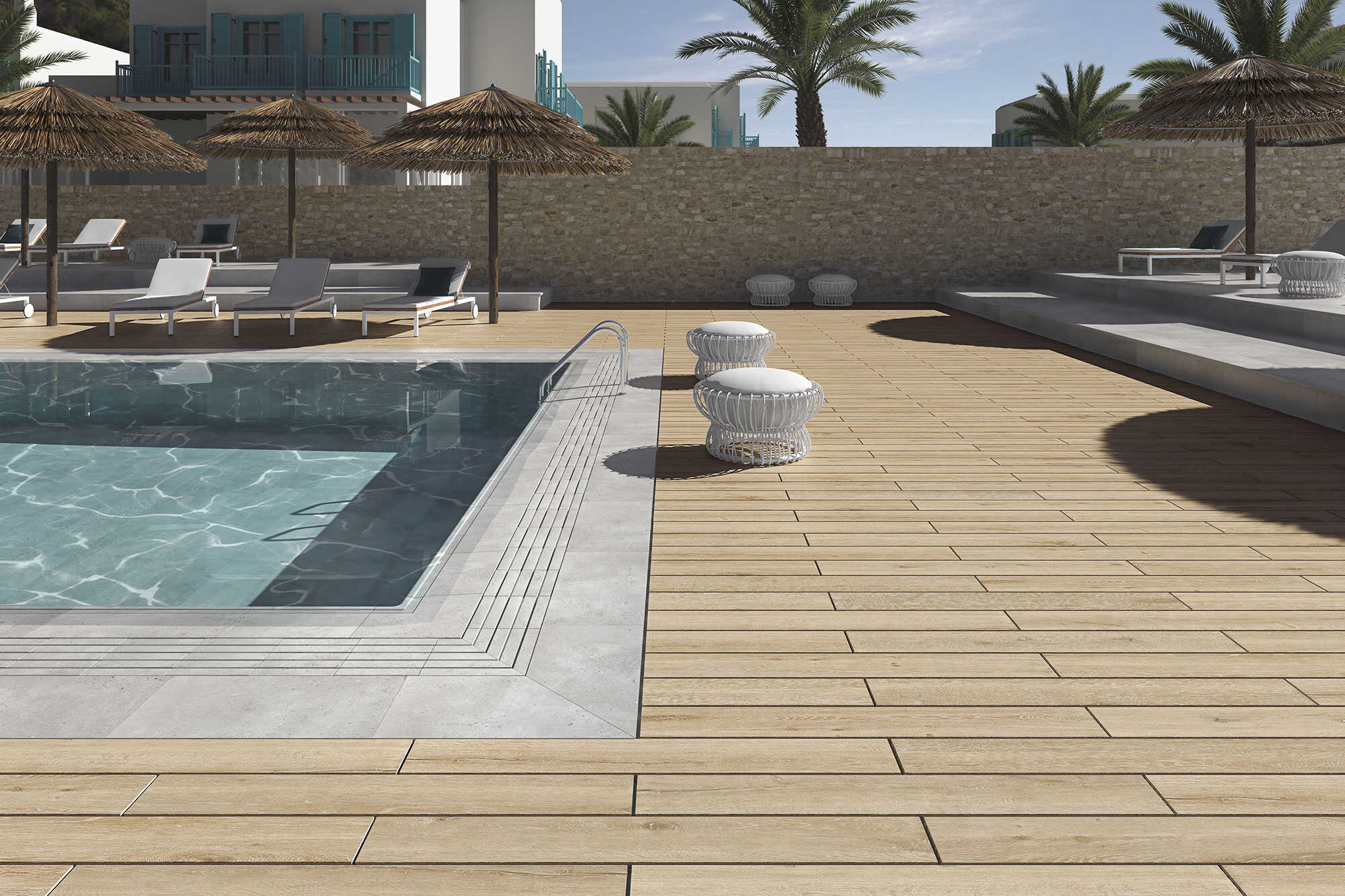 Porcelain deck for exteriors
All the technical and aesthetic properties of EXADECK porcelain tile decking mean it can be used in any outdoor space while guaranteeing durability, an unchanging appearance and material strength.
This deck floor tiling is extruded tile with strong anti-slip properties (C-3) and excellent stain resistance, factors that make this a safe outdoor product that is easy to clean.
Installation of raised access technical flooring
EXADECK raised access technical flooring can be installed in different ways such as herringbone, linear or interlocked which means it can be used in a wide variety of areas:
Residential areas: courtyards, terraces, pools, porches, gardens, etc.
Public areas: pedestrian walkways, beaches, terraces, etc.
High-traffic commercial areas: hotels, restaurants, shopping centres, etc.
Wet areas: connections between beaches, pool decks, etc.
For proper installation of raised access technical flooring, a series of general rules must be followed.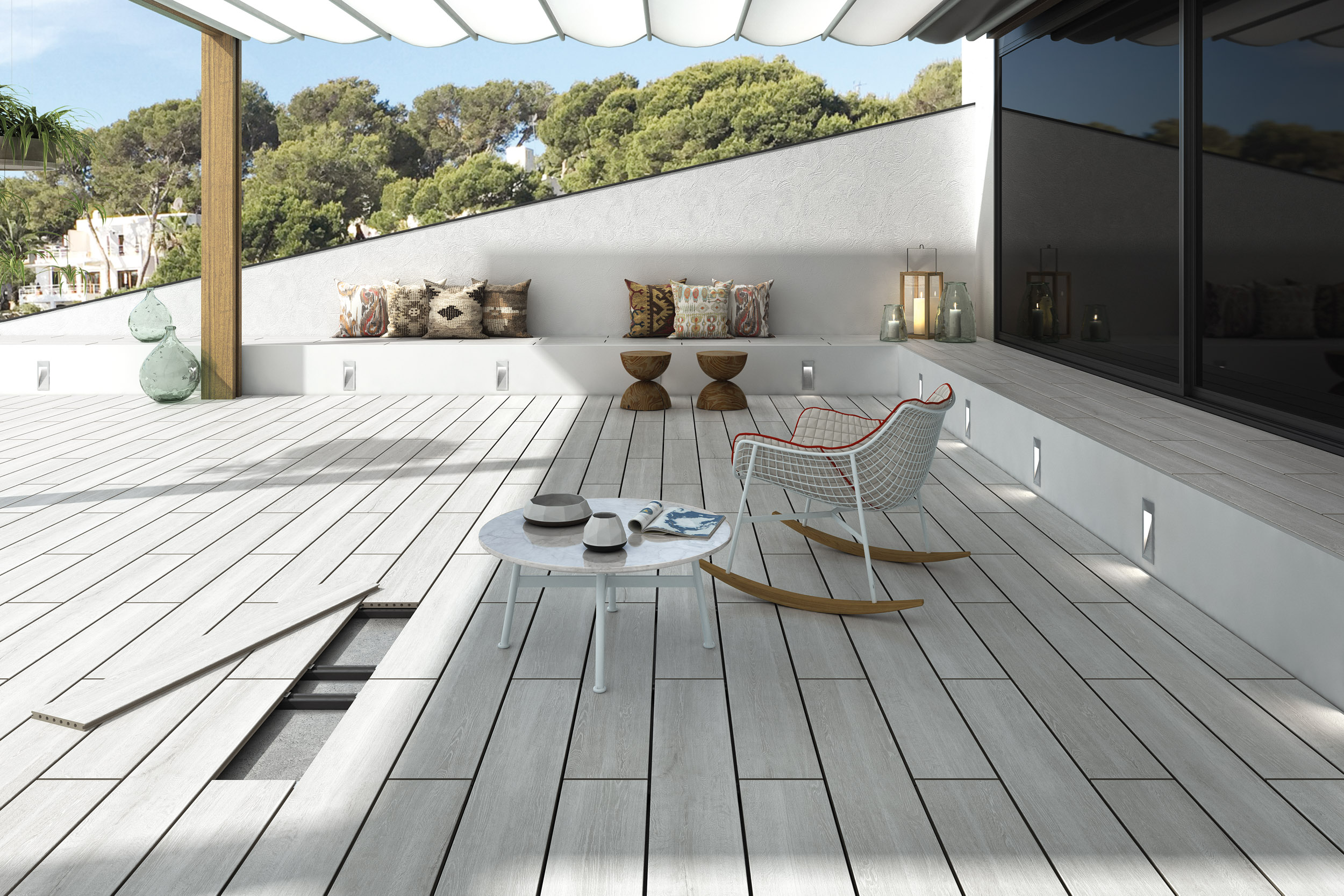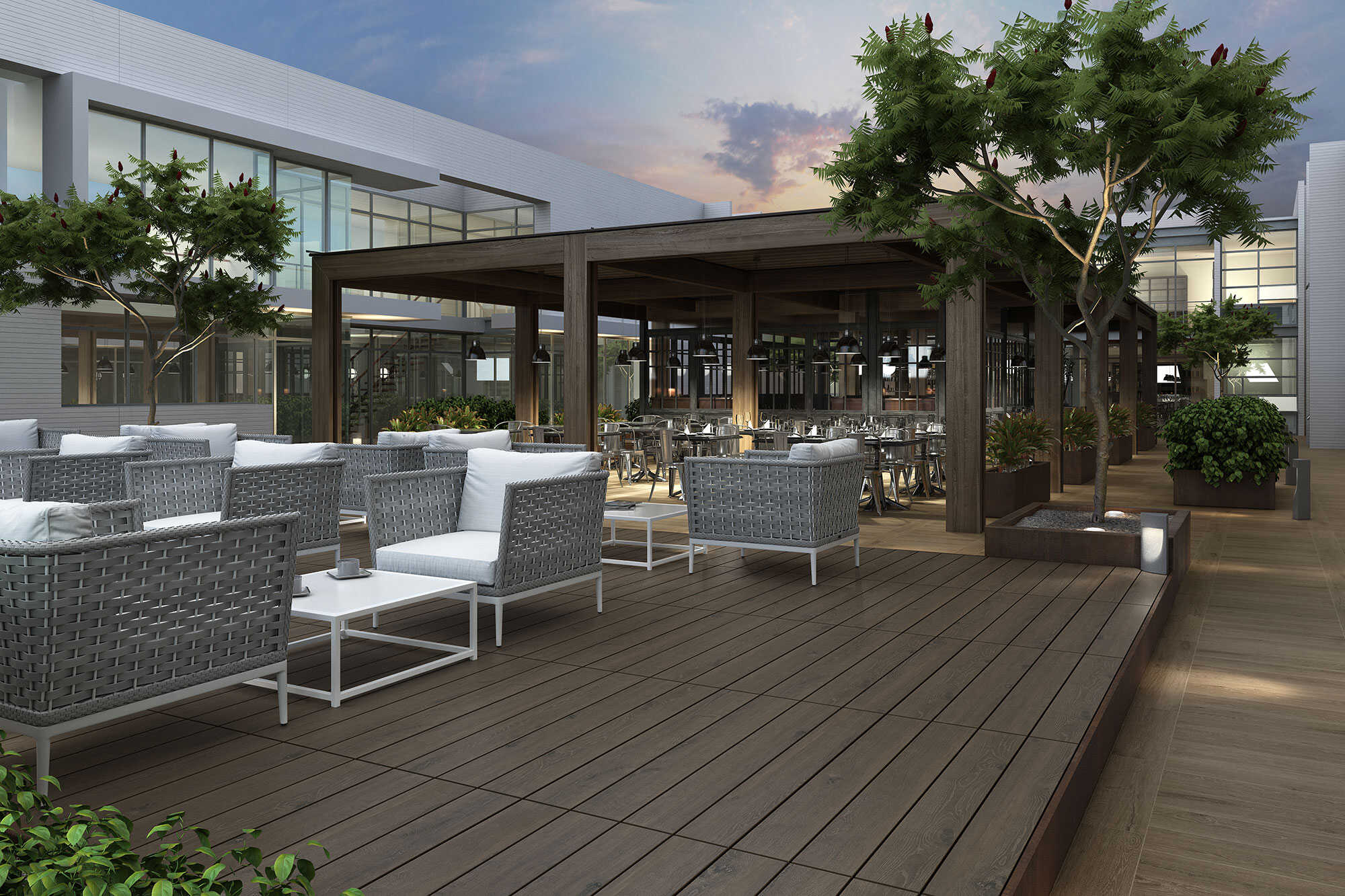 Price of raised access technical flooring
Since it's easy to install and highly resistant to extreme environmental conditions as well as major thermal contrasts, this type of porcelain deck adapts to the technical requirements of any project.
If you'd like to know the price of EXADECK raised access technical flooring, you can contact us here.
EXADECK OAK
EXTRUDED TILE · EXTRUDED KLINKER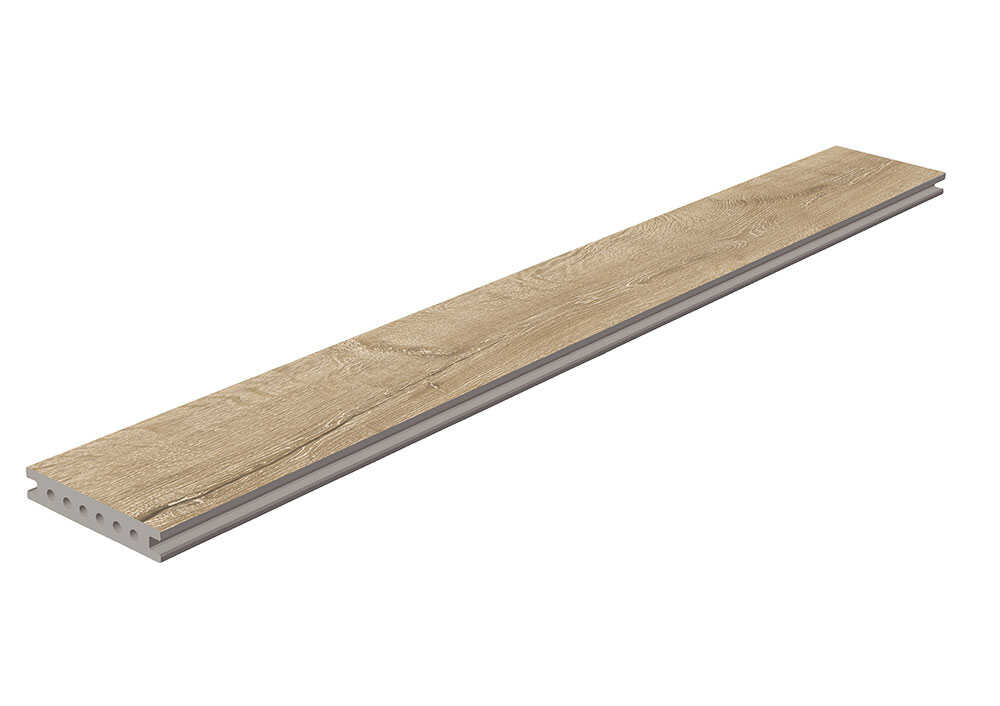 EXADECK MAPLE
EXTRUDED TILE · EXTRUDED KLINKER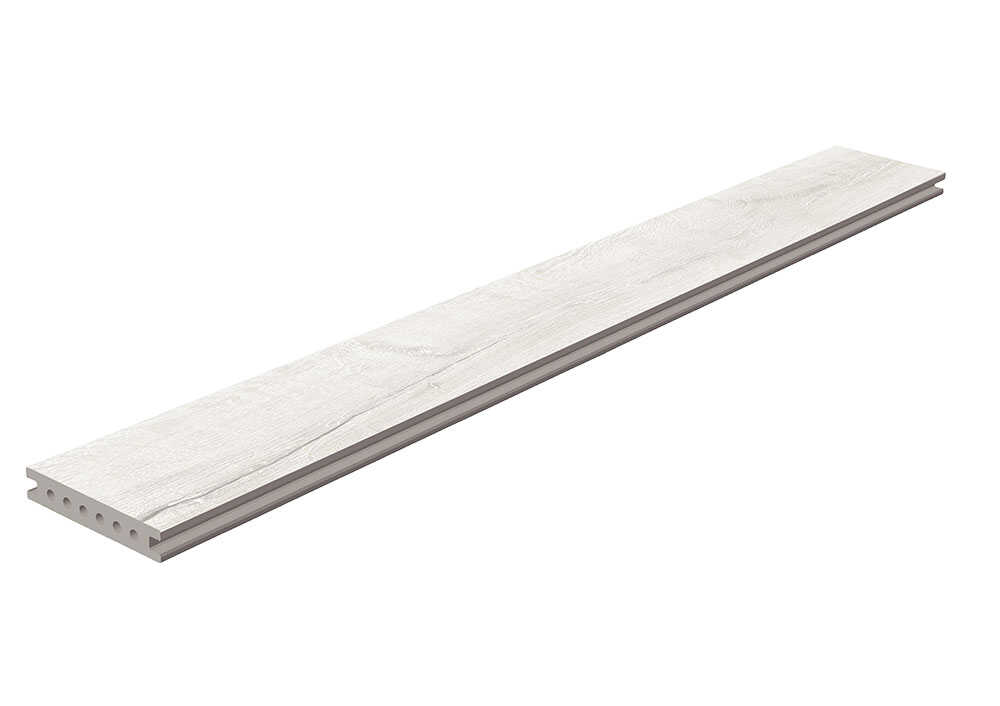 EXADECK NATURAL
EXTRUDED TILE · EXTRUDED KLINKER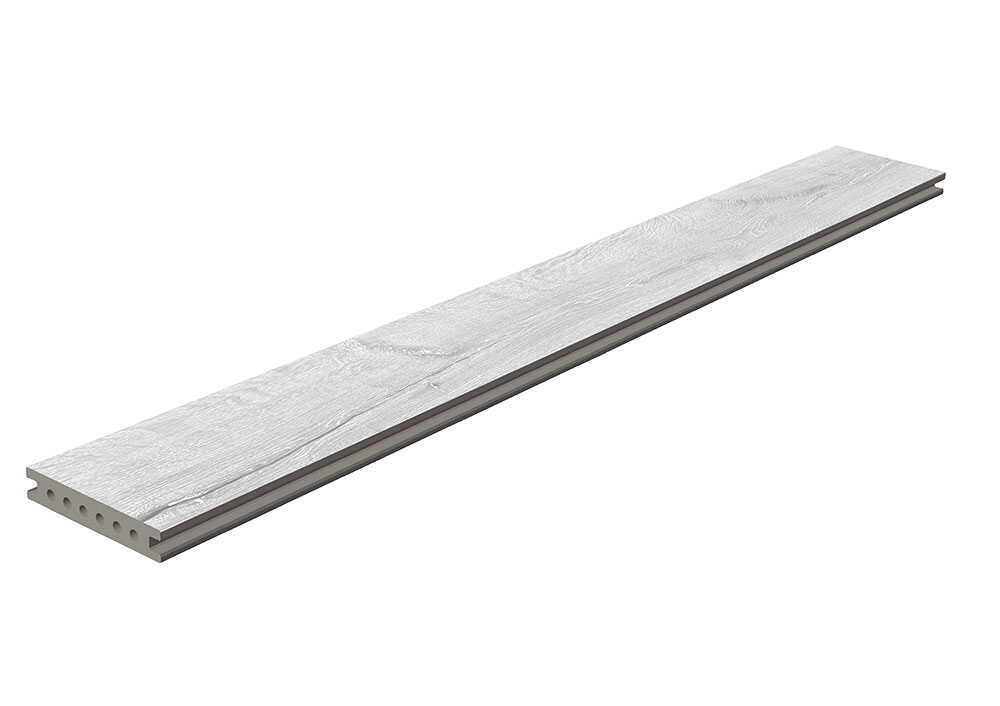 EXADECK TECA
EXTRUDED TILE · EXTRUDED KLINKER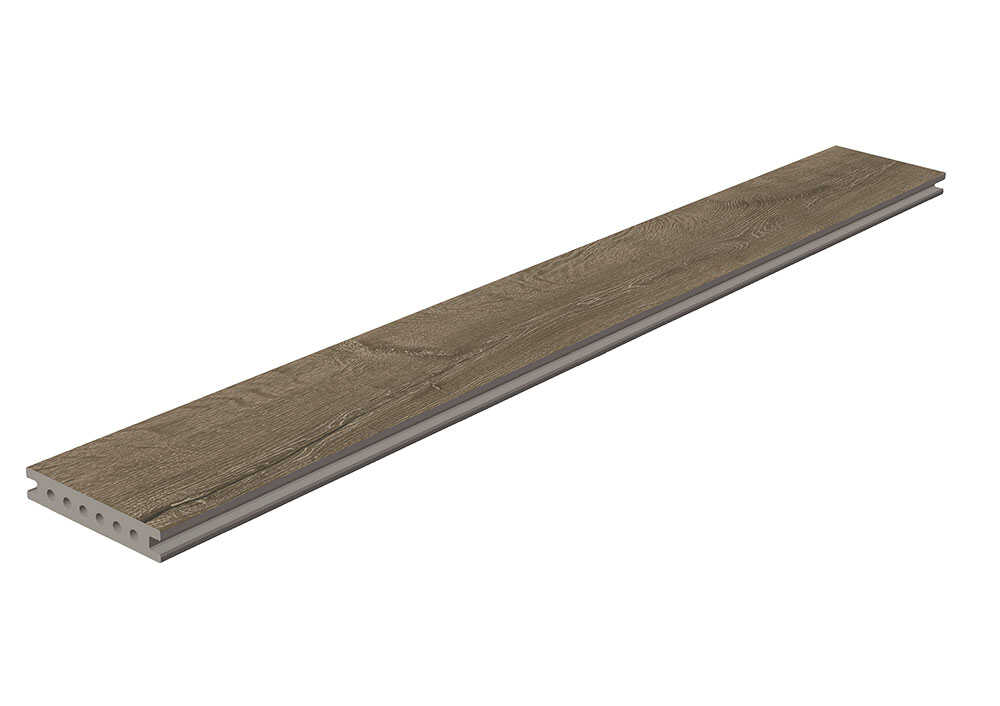 EXADECK ANTICO
EXTRUDED TILE · EXTRUDED KLINKER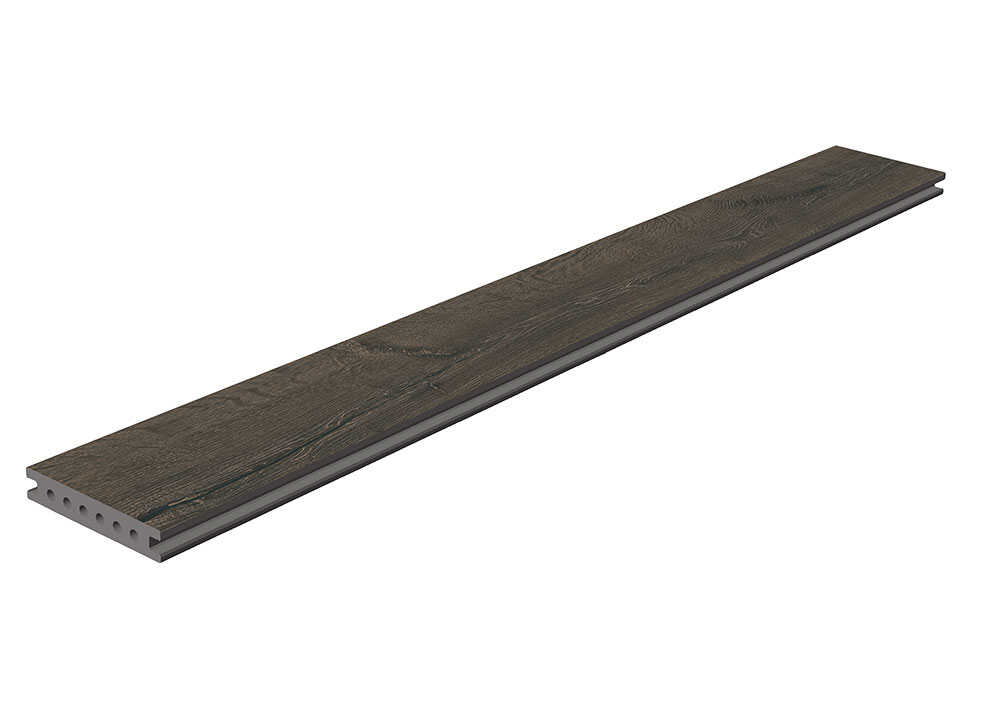 INSTALLATION SYSTEM. COMPONENTS
These are the basic components of the EXADECK system for installation over a pre-prepared resistant surface: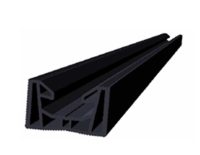 QUICK FIX PVC STRINGER
2300 x 45 x 27 mm
colour: black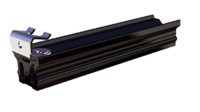 QUICK FIX END CLAMP
200 x 85 x 15 mm
colour: black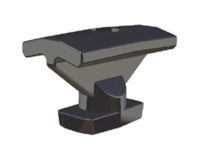 QUICK FIX MIDDLE CLAMP
–
colour: black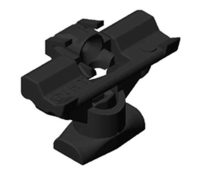 QUICK FIX PRO MIDDLE CLAMP
–
colour: black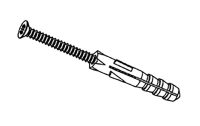 STAINLESS STEEL SCREW WITH PLUG
6 × 60 mm
with a Ø 8 mm plug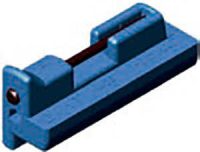 CTOOL INSTALLATION TOOL
–
colour: blue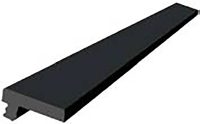 COVER PLATE
–
colour: black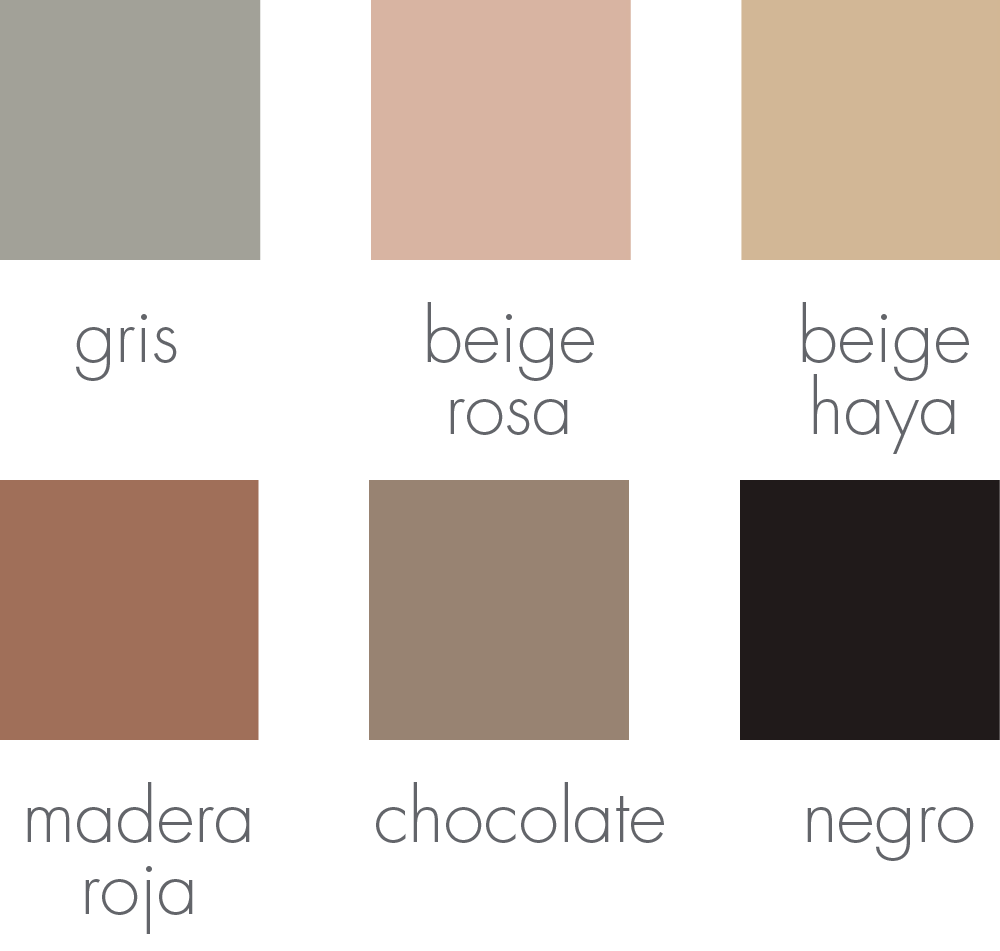 *The colours shown here are approximate and do not show the exact tone of the product.


PVC stringers are not structural profiles meaning they shouldn't be installed as raised structures and should always be supported on a solid surface throughout the entire length. They must be installed in a way that prevents an accumulation of water, meaning there should always be some type of water evacuation route.
The EXADECK product range is intended for use in pedestrian passage areas only.
For any installation need not specifically provided for in this manual, you must contact EXAGRES for additional instructions.
Glazed Extruded Porcelain Tile. UNE-EN 14411, group AIa.
Exagres Presents An All-New Product: Exadeck
Exadeck Quick Installation System
Exadeck by Exagres Awarded at Cevisama 2019