Exagres receives 2022 Sustainability award from Archiproducts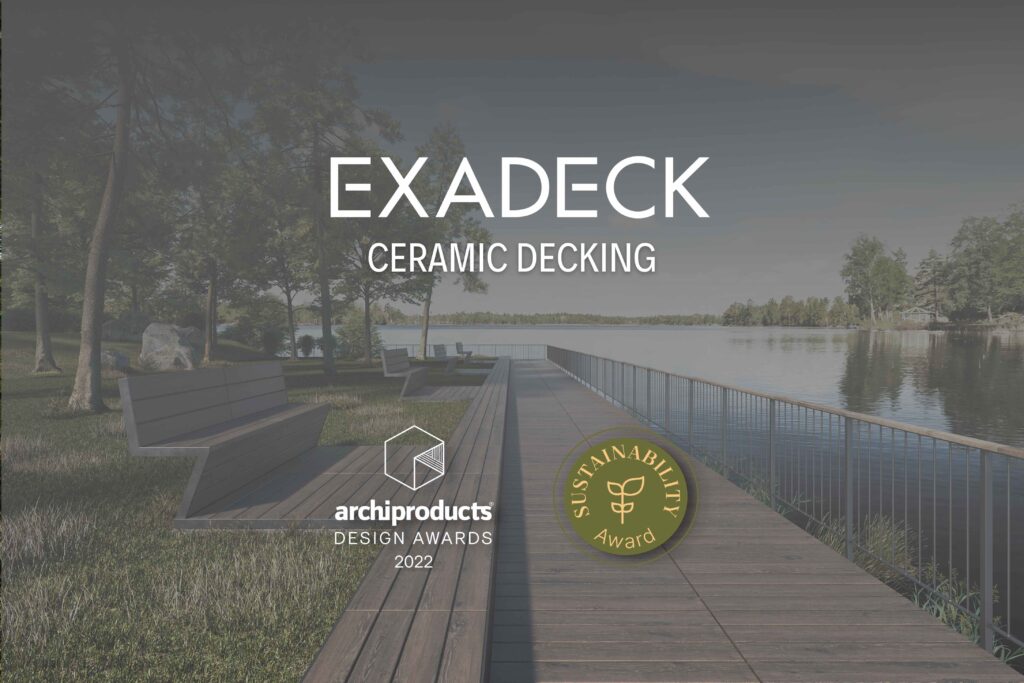 As it does every year, a professional and multi-disciplinary panel of experts has assessed the more than 700 nominees in the various award categories; awards that are presented to those companies and designers that have worked together to produce solutions that perfectly combine aesthetics, functionality and innovation.
The Archiproducts Awards are presented on an annual basis to reward excellence in the world of design and international architecture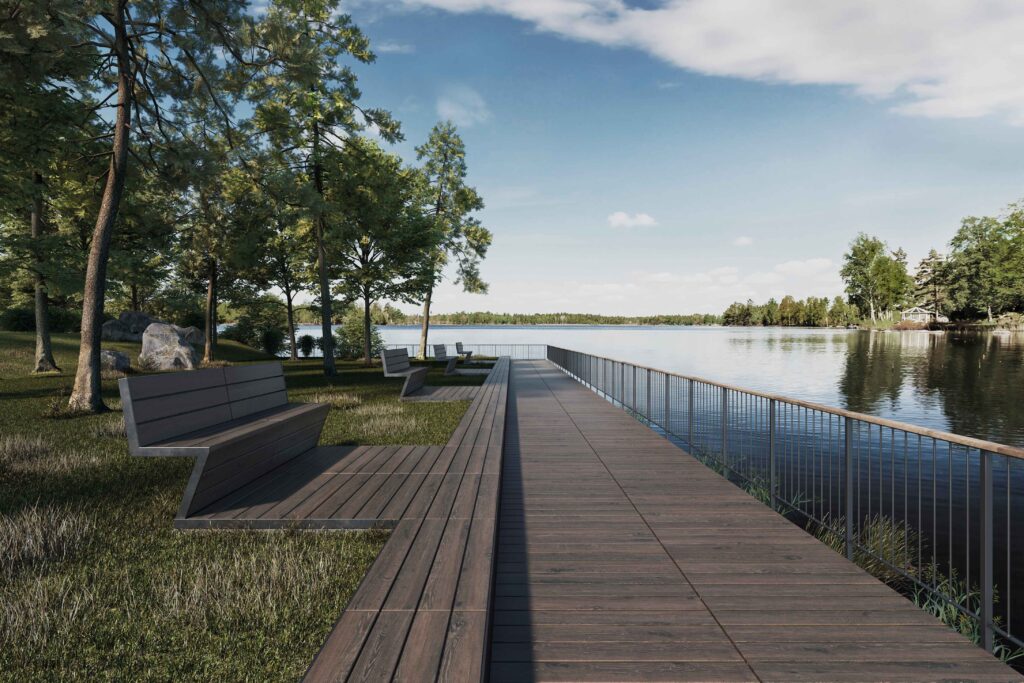 For Exadeck Antico in the Finishes category, Exagres was given the supremely important Sustainability award at the 2022 edition of this event. This award is given to nominees that apply the principles of sustainable design by using recyclable and biodegradable materials in productive processes that keep emissions and environmental impact at a minimum throughout the product life cycle.
Exagres was given the 2022 Sustainability award in the Finishes category for Exadeck (our exclusive ceramic decking) due to its innovative concept, design quality and, above all, its sustainability as a constructive material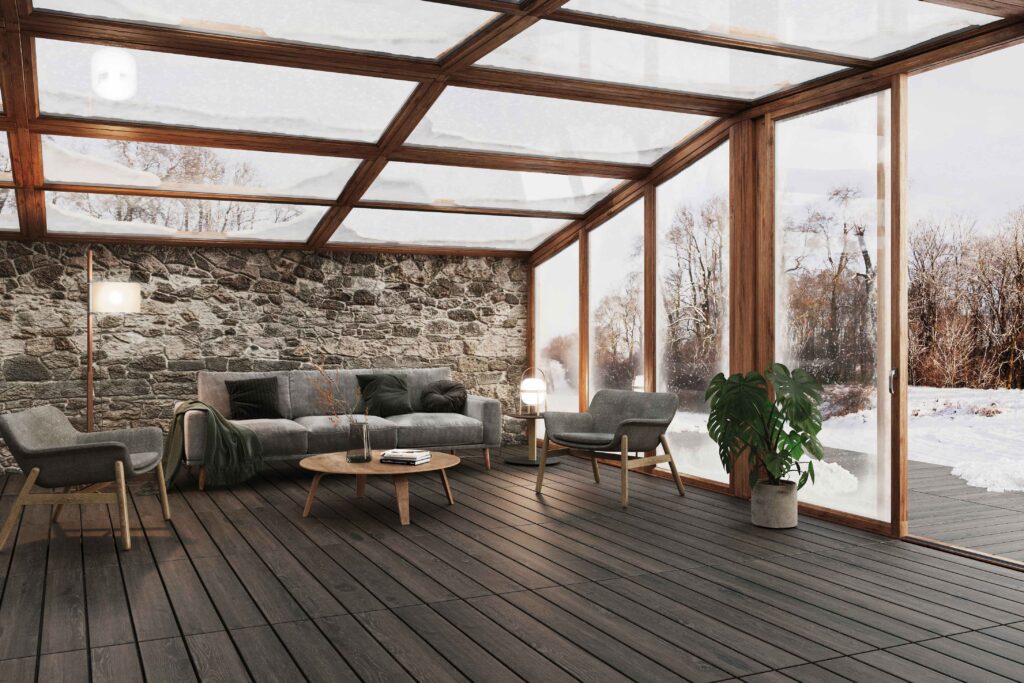 EXADECK, AN ENVIRONMENTALLY FRIENDLY PRODUCT
Exadeck is an exclusive and fully sustainable ceramic decking product that is quick to install and equally fast to remove. Its design perfectly imitates the look of natural wood while only using ceramic materials, meaning not a single tree is cut down to produce it. The firing and manufacturing process is also streamlined. Moreover, recycled ceramic waste is added to the process instead of virgin raw material, which reduces the amount of waste leaving the process.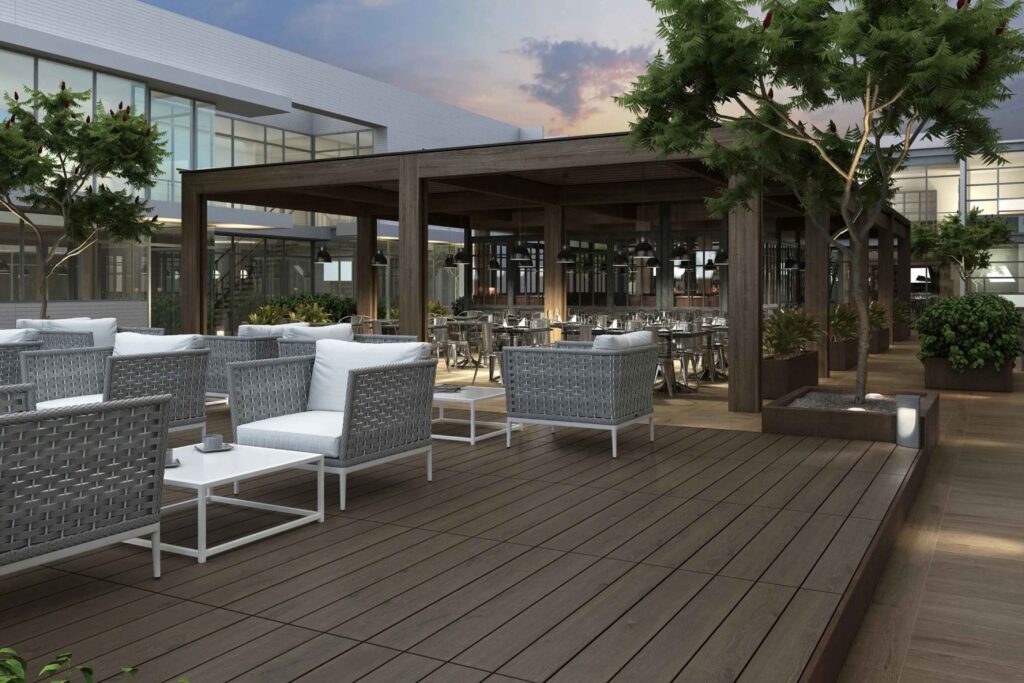 Exadeck is the only ceramic decking in the market that is fully sustainable, as well as ultra-strong, long-lasting, fireproof, anti-bacterial, low-maintenance and easy to install and remove. An innovative and designer ceramic product focused on the essential need to look after our environment and tailored to meet the needs of construction and architecture professionals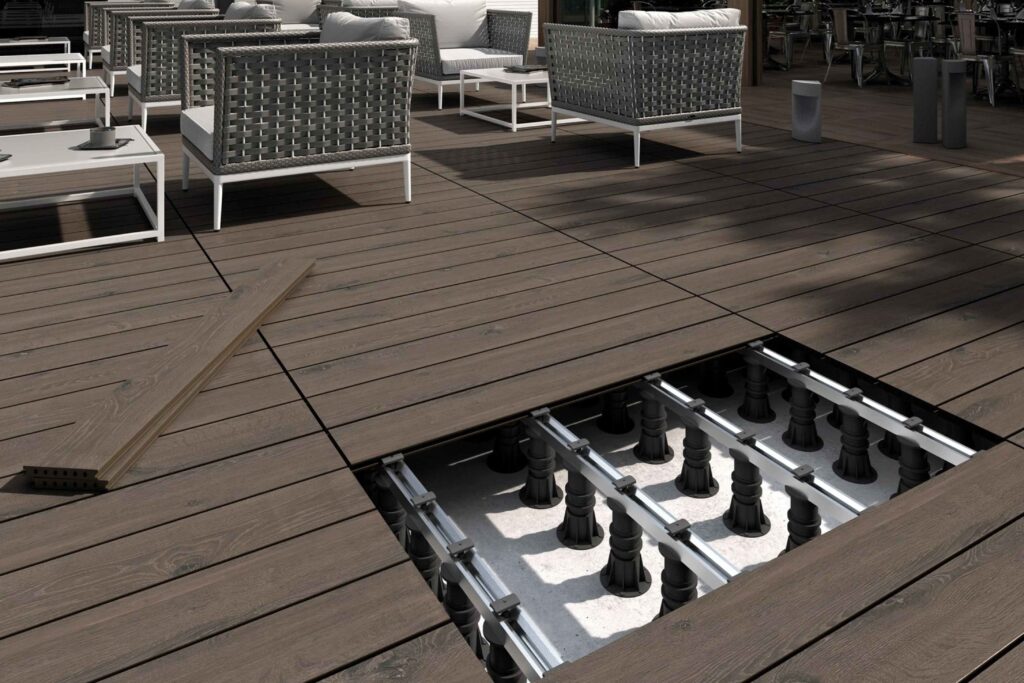 Finally, the Exadeck system has been designed in such a way as to enable easy removal. This facilitates the separation of its various components for subsequent recycling. Exagres also acts as a collection point for old Exadeck slabs so they can be given a new life.
IF YOU ARE LOOKING FOR NEW AND INNOVATIVE SUSTAINABLE PRODUCTS AND ARE INTERESTED IN EXADECK FOR YOUR NEXT OUTDOOR PROJECTS, CONTACT US.