Make renovating your terrace simple with Exadeck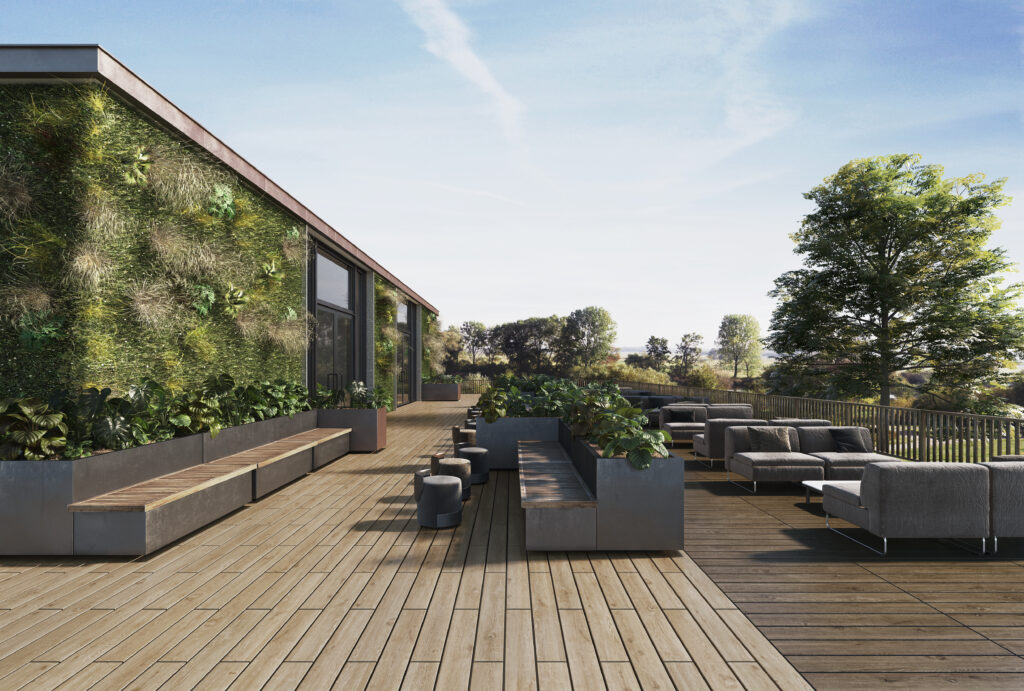 Speed, simple installation and technical quality are the three qualities offered by Exadeck for terrace renovations that require no building work, produce no construction waste and offer an unbeatable look when finished.
Ideas for renovating your terrace with Exadeck to avoid building work
The good weather brings with it a greater focus on outdoor spaces and terraces. Sprucing them up becomes a top priority for the months of sunshine, both in private homes and in the contract channel. Whether due to a lack of time or merely for practicality reasons, renovating these spaces is often postponed or set aside, especially because of the time investment required and the dirt or construction waste that building work entails.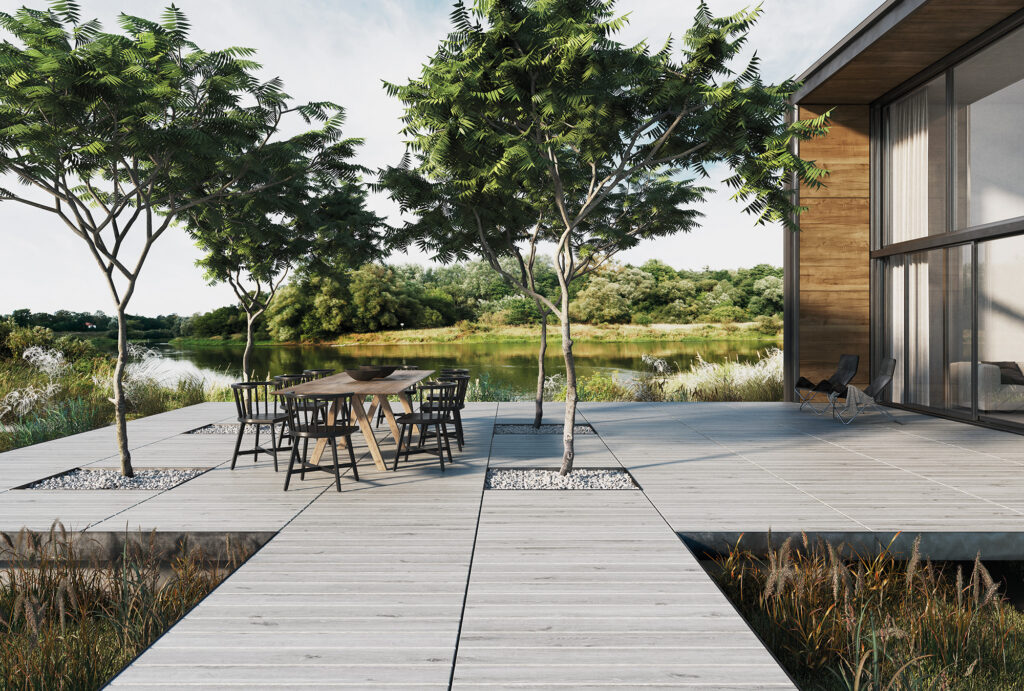 The launch of Exadeck, the only ceramic decking in the market, represents a before and after for the renovation of terraces and outdoor spaces. This ceramic decking is simple to install or remove because it requires no specific tools. It produces no rubble or construction waste. It requires no maintenance and even offers a beautiful design inspired by natural wood. There is no question that this innovative ceramic product has revolutionised the world of outdoor projects.
Exadeck, the ceramic decking that is quick and easy to install
One of the most outstanding characteristics of Exadeck is how quickly it can be installed. The system is based on ceramic slats that are secured to strips using visible or concealed clips that require no specific tools for the process. This enables terrace renovations to be undertaken extremely quickly, simply and cleanly.
Because it is a raised flooring system, Exadeck also allows for all kinds of wiring or pipework to be installed underneath very comfortably. Each individual slat can even be lifted separately if access is required to specific areas.
Technical features of Exadeck
The exclusive extrusion manufacturing process used by Exagres provides Exadeck with certain technical features that other materials (wood, resins or plastics) simply cannot offer. These qualities become essential in outdoor spaces:
Raised access flooring system
No drilling or screws required for installation
Frostproof and thermally stable
Class 1 fireproof
High mechanical and abrasion resistance
Durability and resistance to UV rays
Wind resistant
Stain resistant and no maintenance required
Antibacterial
Thanks to its countless technical features, Exadeck offers great versatility for use as a construction material and can be installed in both outdoor residential spaces (terraces, rooftops, porches and gardens) and swimming pools or wet rooms. Furthermore, it can also be used in all kinds of public spaces, including shopping centres or other areas with significant pedestrian traffic.
IF YOU NEED ANY MORE INFORMATION ABOUT EXADECK FOR YOUR RENOVATION PROJECT, PLEASE DO NOT HESITATE TO GET IN TOUCH WITH US . WE WILL BE THRILLED TO ANSWER ALL YOUR QUESTIONS