The flooring to be chosen in a home must be able to adapt to the needs of the different spaces; the technical requirements for indoor flooring are not the same as those for outdoor flooring, such as terrace flooring.
While R9 finishes are recommended for indoor areas, terrace floors require higher technical performance in terms of strength, durability and safety.
This is where the possibility of acquiring outdoor terrace flooring with a R11 surface finish, the highest on the market, comes in. This level of anti-slip guarantees safety against possible slips and falls on wet floors, whether due to rain or pool water.
Characteristics of outdoor terrace flooring
There are four fundamental pillars when choosing terrace flooring: the resistance, the durability, the safety and the variety of designs offered.

Resistance:
terrace flooring must be ultra-resistant.

This condition is essential, since outdoor terrace floors are permanently exposed to the elements and to different weather conditions.

Durability:
as fundamental as resistance for terrace flooring.

Durability and the fact that it will remain as good as new over time and in the face of external aggressions are key to choosing a suitable material for outdoors.

Safety:
terrace flooring with the highest anti-slip level is not a good choice.

Rainy conditions, pool water and even the cleaning of the floor itself can cause slips and falls; to prevent this from happening, it is crucial to opt for a R11 anti-slip surface finish.

A variety of designs:
last but not least, being able to access a wide variety of designs for terrace flooring, which also have all the above-mentioned features, is a safe value when choosing one material or another.
Exagres extruded stoneware is the top choice for architects and interior designers when selecting the best outdoor terrace flooring. The extrusion manufacturing process gives the material high-tech features and extreme ultra-resistance to guarantee high levels of durability for terrace flooring.
Plus, the different choices of surface finishes in the catalogue can fit the needs of any space like a glove for extra-safe outdoor terrace flooring with R11 anti-slip finish.
A series of attributes that come together with the ongoing ceramic innovation of Exagres, offering outdoor designs ranging from marble to wood, through stone and cement, including more rustic and contemporary designs.
Types of terrace flooring
Easy click outdoor terrace flooring
Exagres catalogue includes a number of options to meet the needs of all the technical specifications of any project. These designs include easy click outdoor terrace flooring with Exadeck - the ideal technical solution for the job.
This innovative ceramic decking is easy to assemble and dismantle thanks to its exclusive click system, which avoids the use of specific tools and the need for construction work.
Moreover, since the floor tiles are supported on strips, different types of building services can be easily and conveniently distributed. They remain hidden under the decking in an area with easy access just by quickly lifting the slats.
Designed as the best alternative to classical wood or resin decking, Exadeck offers a highly realistic wooden design of immense aesthetic value that combines its decorative side with the technical features expected of terrace flooring: resistance, durability, low maintenance and high anti-slip capability.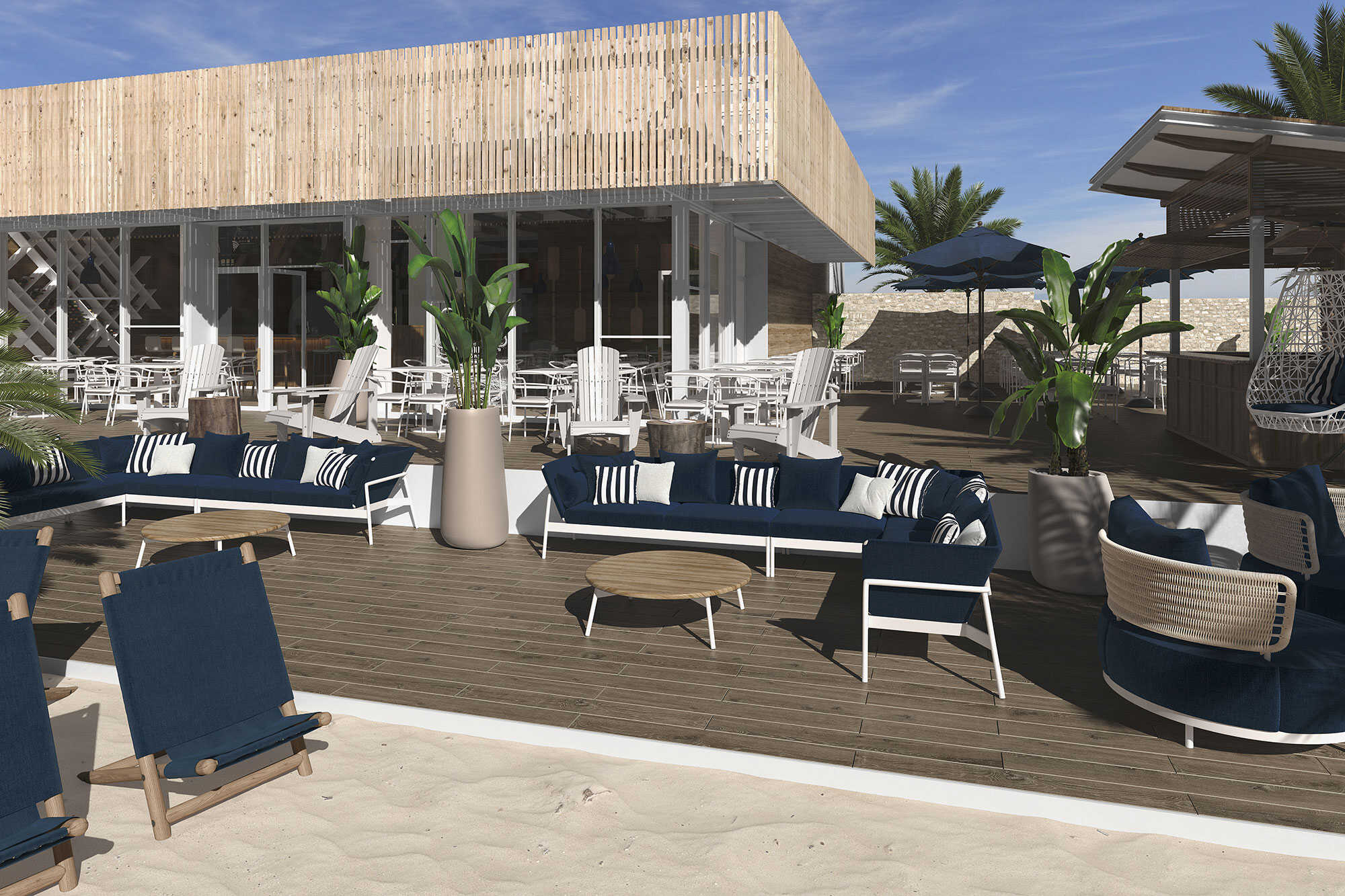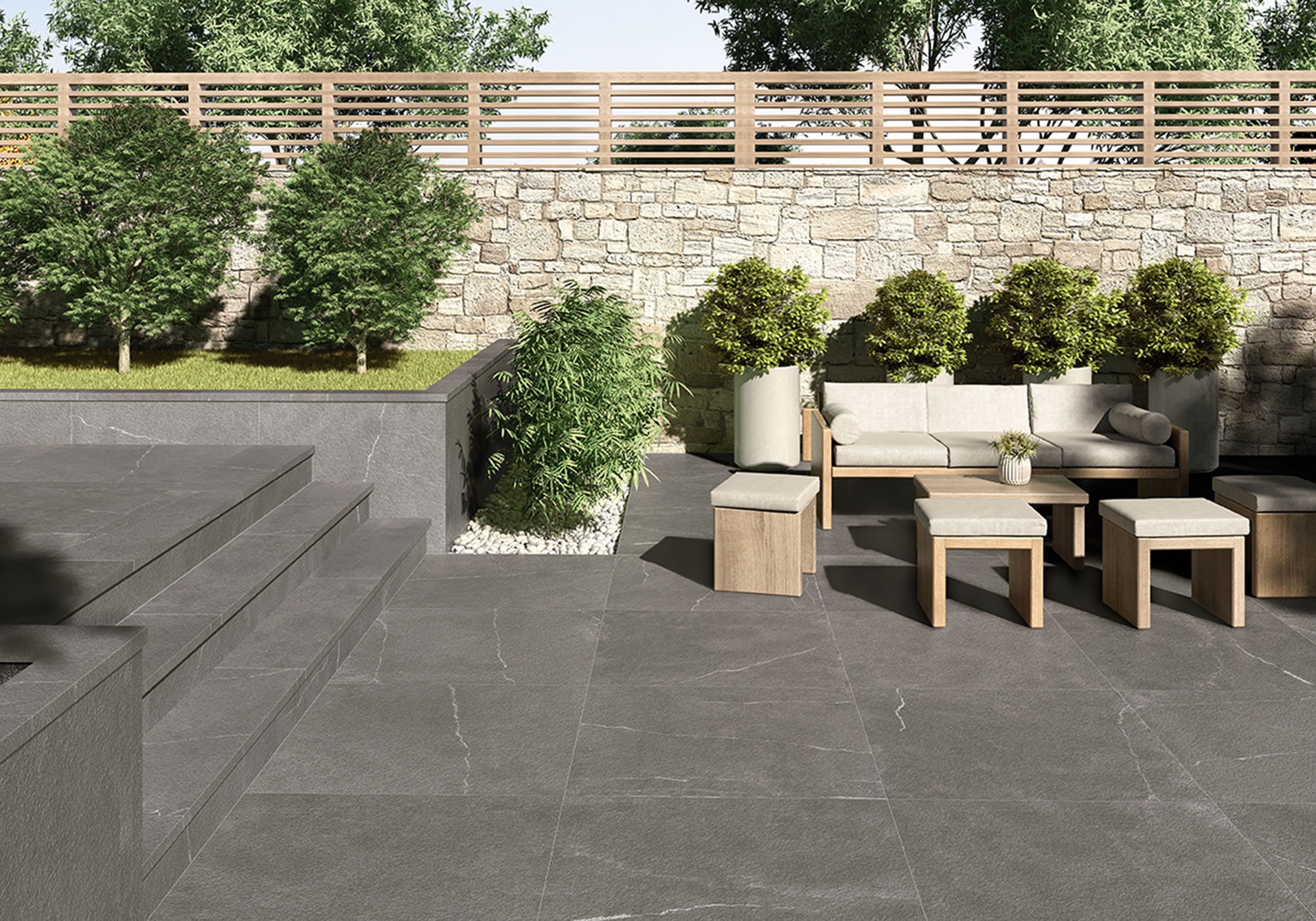 Anti-slip outdoor terrace flooring
At this point, choosing the best material for terrace flooring is crucial. Beyond the resistance or durability inherent to terrace flooring, having the ideal anti-slip level is essential to ensuring safety.
At Exagres, the range of decorative options with the highest level of anti-slip features (R11 finishes) is quite extensive and diverse.
Whatever your style, you will find the right collection, using a material, extruded stoneware, which offers everything you are looking for in a terrace floor: the best technical and quality features, with the aesthetic beauty of ceramics.
If you need personalized advice to choose the best terrace flooring, don't hesitate to contact us here. Our technical team will be happy to help you!