Outdoor spaces are not only meant to be enjoyed in the summer. By integrating the outdoor flooring, these areas can be used all year round.
When choosing the type of material, the desired use for the space must be considered as that is what determines the type of characteristics which are recommendable for the outdoor flooring. Since it is material that is exposed to the most adverse climate conditions as well as sudden temperature changes, it must meet the highest technical requirements to ensure durability.
Outdoor ceramic tiling is the ideal material for bearing the elements due to its extreme hardness, durability and anti-slip characteristics for outdoors. Likewise, Exagres offers a number of collections with properties suitable for outdoor flooring and with designs that adapt to each style.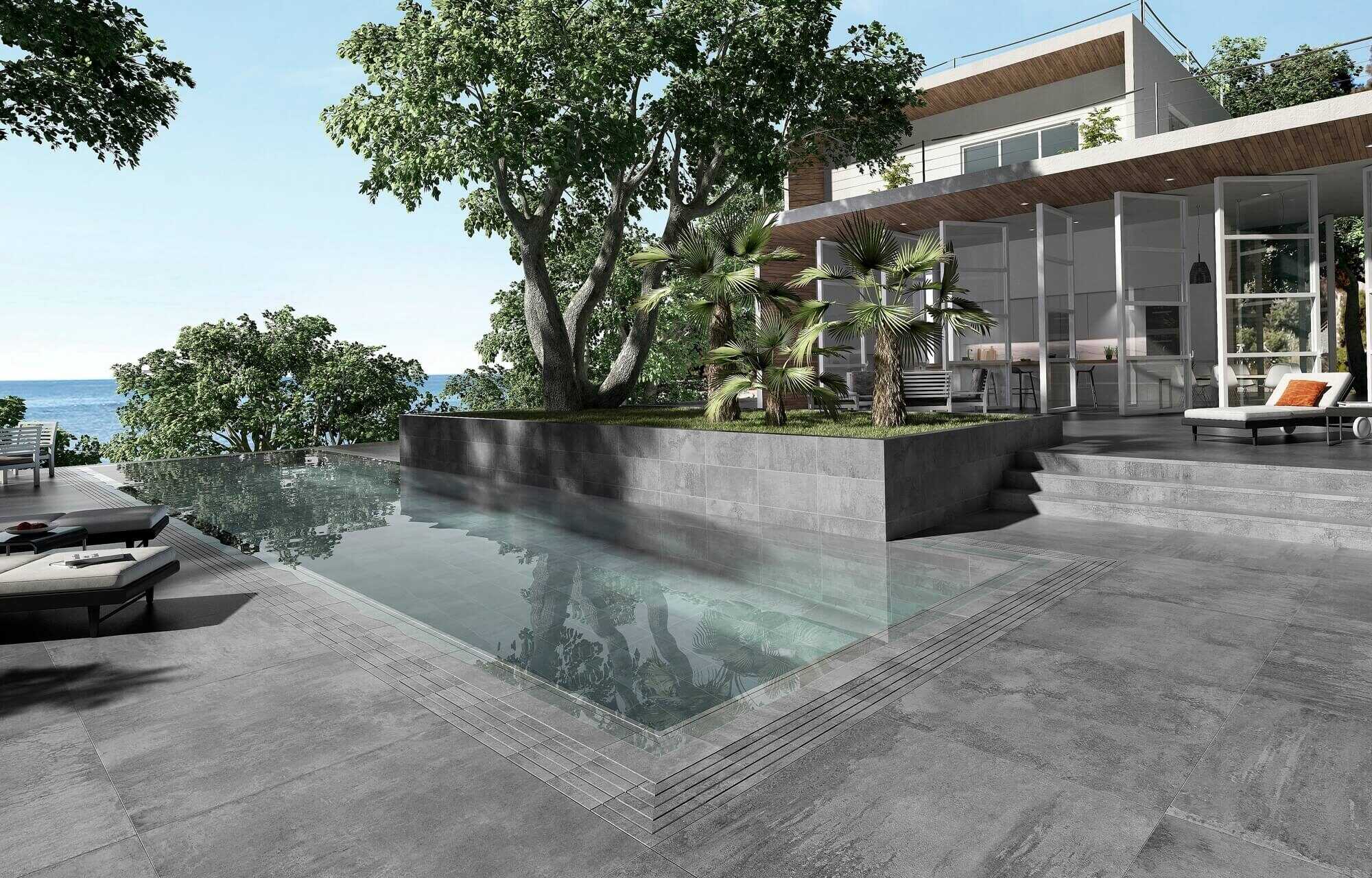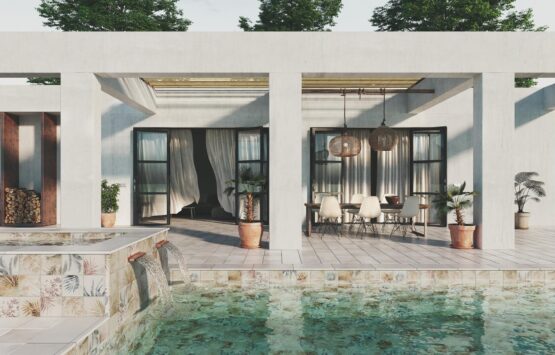 Characteristics of anti-slip outdoor flooring
Besides choosing from among a great variety of designs, one of the fundamental issues when deciding upon exterior flooring is making sure the material is safe, especially in swimming pool areas. Anti-slip exterior flooring is the ideal option for the swimming pool coping, wall and pool tank.
There are various aspects to be considered as concerns the optimal characteristics of anti-slip outdoor flooring such as porosity and the degree of slip.
If you're going to choose anti-slip outdoor flooring tiles, it's best to choose materials such as low-porosity extruded tile which does not absorb water and resists sudden changes in temperature. On the other hand, the different collections of anti-slip porcelain tile flooring have a higher anti-slip level for greater safety in pool areas.
A R11 finish for anti-slip outdoor flooring is the highest level a material can have and this has become a must-have for all types of terrace or pool projects, whether public or private.
The best flooring for outdoors
Despite the fact that there are various options for outdoor flooring, it is certain that the flooring needs to have a number of technical properties to withstand outdoor conditions. In addition to having a wide range of decorative possibilities, the best outdoor flooring should be a material that is resistant to climatic changes, durable and anti-slip, such as Exagres extruded stoneware.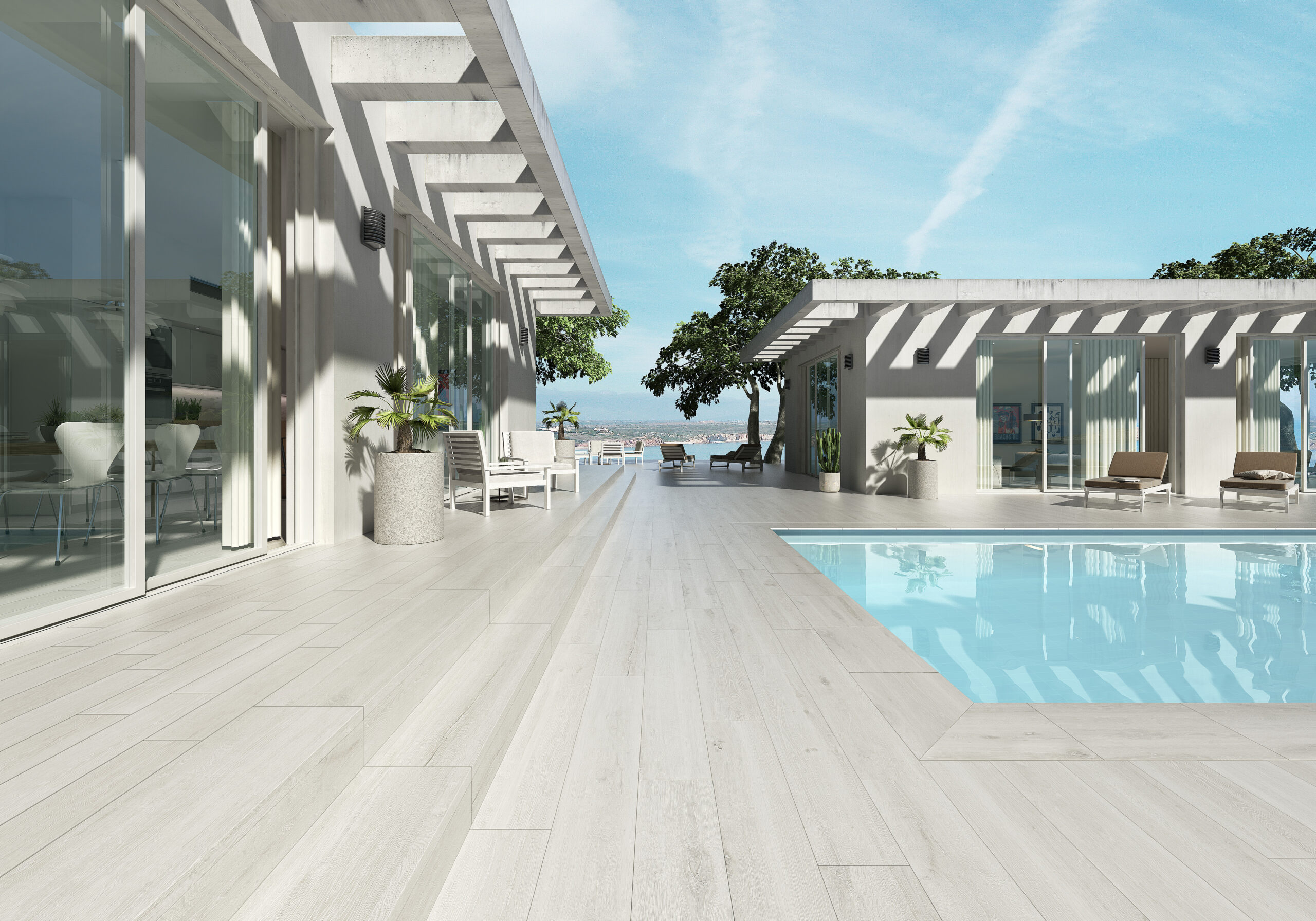 Outdoor imitation wood porcelain tile flooring
The warmth of wood can now go beyond the confines of indoor spaces and can also be used outdoors with wood-look porcelain flooring. The possibilities of wood-look porcelain tiles for outdoors are countless, as they retain all the aesthetic advantages of wood, but without losing the strength and durability properties of ceramic.
The qualities of wood-look porcelain flooring include the similarity of the grain and texture of wood.
Outdoor imitation stone porcelain tile flooring
Outdoor imitation stone porcelain tile flooring is achieving a whole new decorative dimension when it comes to outdoor flooring with its diverse tones and timeless series which fit with both public and private spaces.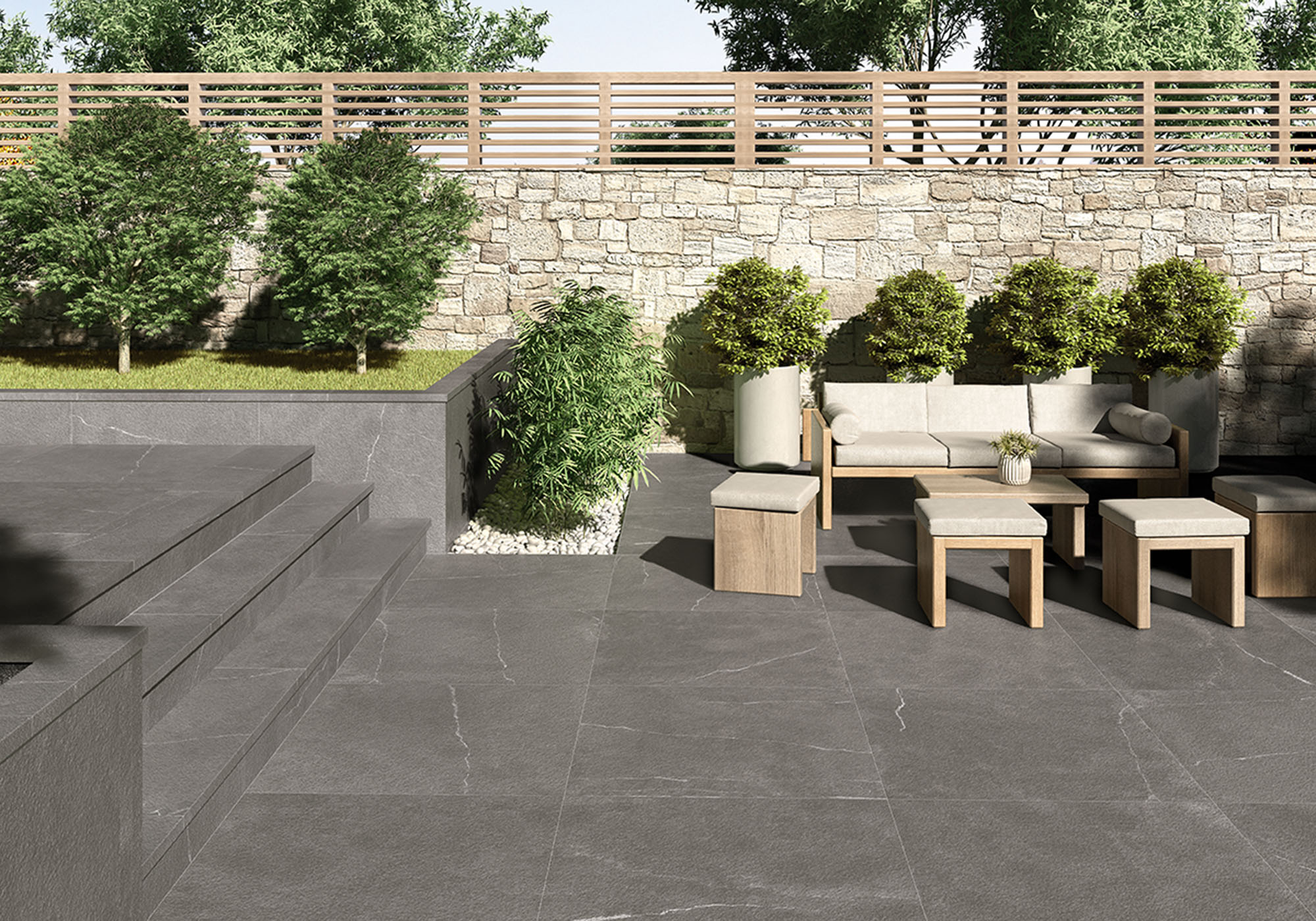 Types of outdoor flooring
At Exagres we have several collections of tiles perfect for both indoors and outdoors which, in addition to the floor tiles mentioned above, also include other types of outdoor flooring with marble, metal or classic finishes. Gresan.
The integration of indoor spaces with outdoor terrace flooring has become an indispensable trend in which Exagres includes different technical solutions to elevate the aesthetic quality of the space to the next level.
A patio flooring can greatly influence the decorative and functional aspect of the space and that is why the choice of material cannot be underestimated, as it will determine its durability over time.
Resistant to the elements and to the most diverse weather conditions, an outdoor floor must be of the highest quality. Discover our garden flooring and its qualities.
Special pieces are materials specially designed to meet the technical requirements of indoor and outdoor integration projects. Thus, pieces like step treads for outdoor stairs flooring are necessary for in & out designs.