Top Floor Material Trends for Infinity Pools 2024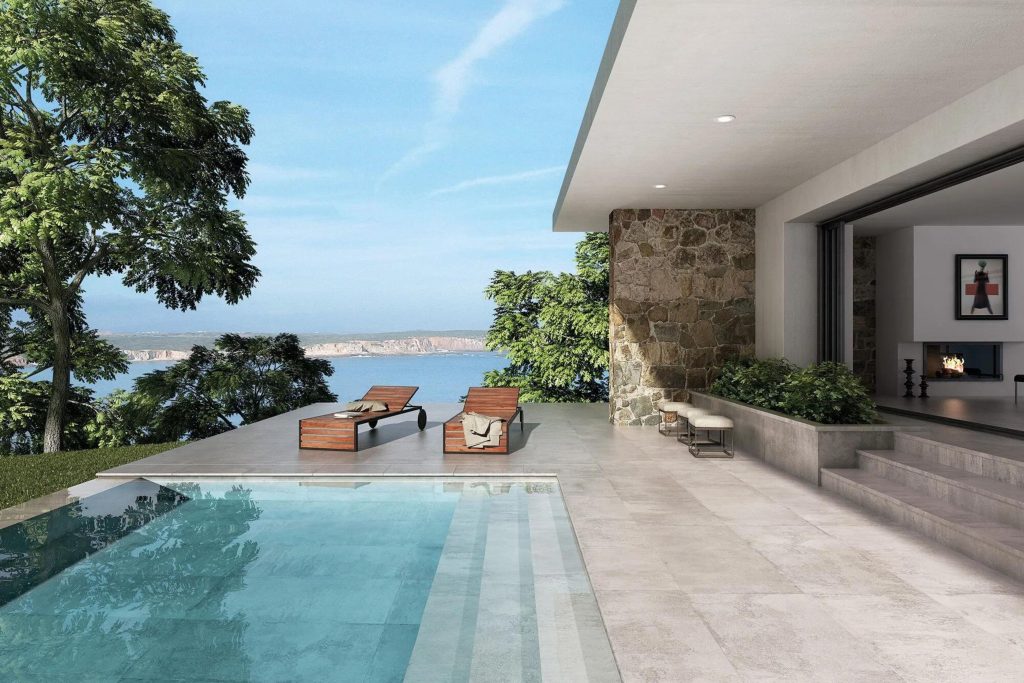 Transform your swimming pool projects with upcoming trends
Swimming infinity pools, also known as overflow pools, represent a before and after in exterior design with their ability to magically blend the water with the horizon. At Exagres, we are always keeping up with the latest trends so you can make the most of this innovative design. This article presents the trends that will define infinity pool design in 2024:
Natural textures: the demand for an imitation wood, stone and marble finish continues to grow. These textures offer an impeccable look and, more importantly, avoid the inconvenience of maintenance that comes with using natural materials, especially when opting for the extruded and porcelain tiles from Exagres.
Neutral earthy colours: these colours perfectly match the surrounding landscape to provide a sophisticated space that fully complements the design of any infinity pool.
Large formats: these formats lend a sense of continuity and spaciousness, key aspects when looking to enhance the infinity effect.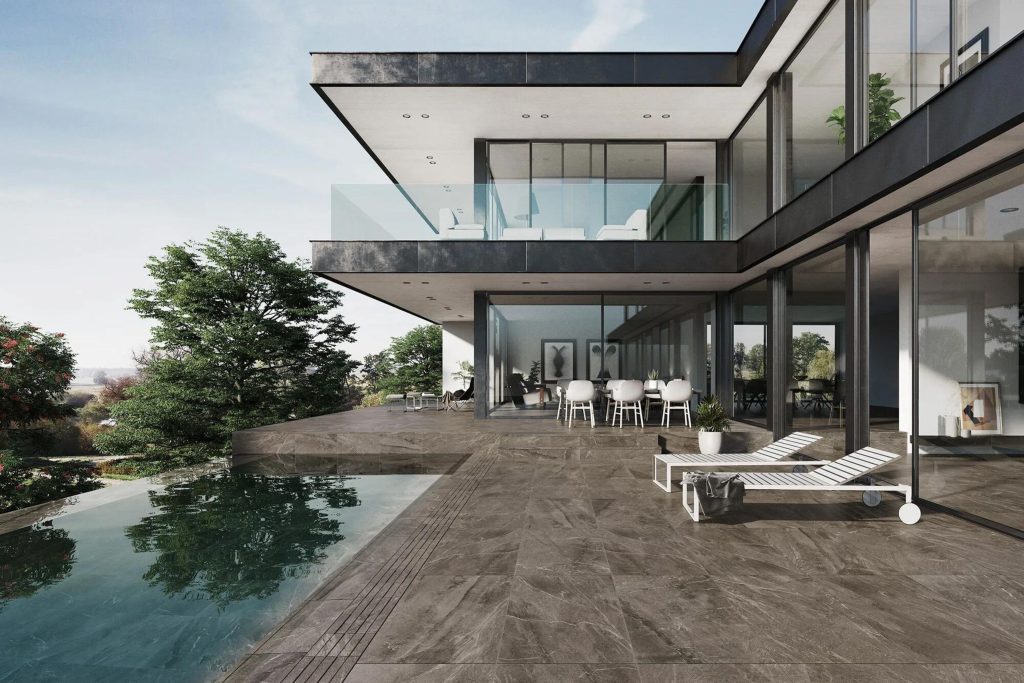 Advanced non-slip technology: at Exagres, we are fully aware how important safety is in wet areas. Our C3/R12 non-slip finishes guarantee users can move around their terrace and pool area in complete safety.
The ultimate in sustainability: as the world leans towards more sustainable practices, Exagres is committed to ensuring that our products are environmentally friendly while combining beauty and responsibility.
Minimalist edges: in line with the latest trends in minimalism, the subtle edges of our pieces help to boost that sensation of losing oneself in infinity.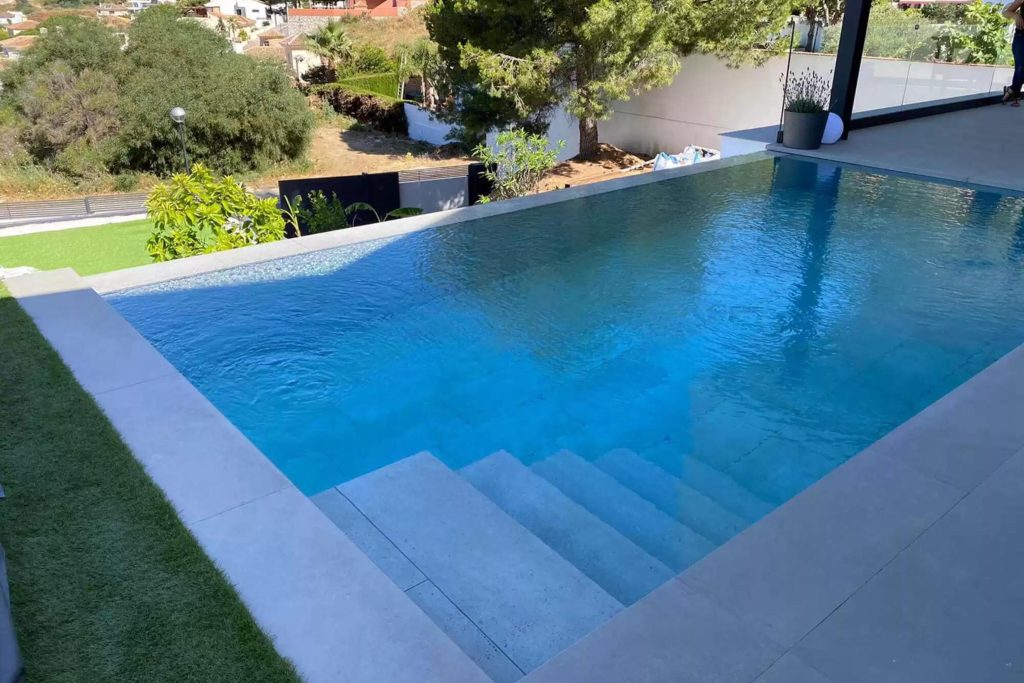 Special Pieces for Infinity Pools
Infinity pools need special pieces to achieve that sought-after infinity effect. At Exagres, we have a range of carefully designed pieces for this type of swimming pool. Worth highlighting are the overflow edge, which enables that continuous flow of water, and the ceramic grille, which is essential for filtering and keeping the pool clean. Made from Exagres extruded tile, these pieces not only have a functional purpose but are also in line with current trends.
Infinity pools are much more than just a swimming pool; they are a declaration of style and design. At Exagres, we offer solutions that not only meet your aesthetic demands but also guarantee durability and safety. With our extruded and porcelain tile, as well as our special pieces, your project will reach a new level of excellence.